Ever wonder what happens to that little bar of "guest"  soap once you check out of your B&B or hotel? Well, unless you take the soap with you, it goes strait into the trash then into an over flowing landfill – until now!
<img class="alignright size-full wp-image-965" src="/wp-content/uploads/2010/05/Clean-the-world-logo-.png" alt="Clean the World" title="Clean the World" width="218" height="120" /
Clean the World has developed a process to sterilize soap, killing transmittable pathogens, and making soap ready to be used again.
What's the point? And why is West Hill House involved?
The point is that impoverished people around the world die every day from acute respiratory infection and diarrheal disease because they have no soap. The death toll is staggering. Each year more than five million lives are lost to these diseases with the majority of deaths being among children less than five years old. Studies have shown that simple hand washing substantially reduces the spread of these diseases. Unfortunately, the essential items for proper hand washing are unobtainable for millions of people worldwide.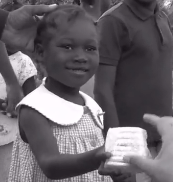 In an effort to prevent these needless deaths from occurring, Clean the World distributes recycled soap products, along with appropriate educational materials, to impoverished countries worldwide, and to domestic homeless shelters.
West Hill House B&B recently became a Clean the World Hospitality Recycling Partner B&B. For us, contributing gently used bars of guest soap combines our  philosophies of being "green" and being able to provide people around the world  the chance for a healthier life.
Almost 200 Hotels and B&Bs nation wide and over a dozen charitable organizations participate in this program because they believe in the mission of Clean the World and they know that through the work of this organization the world can become better for both people and the environment.
Click on Clean the World to find out more about their work.