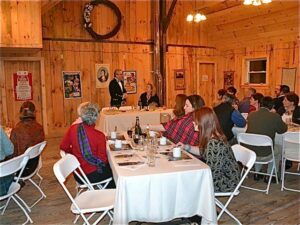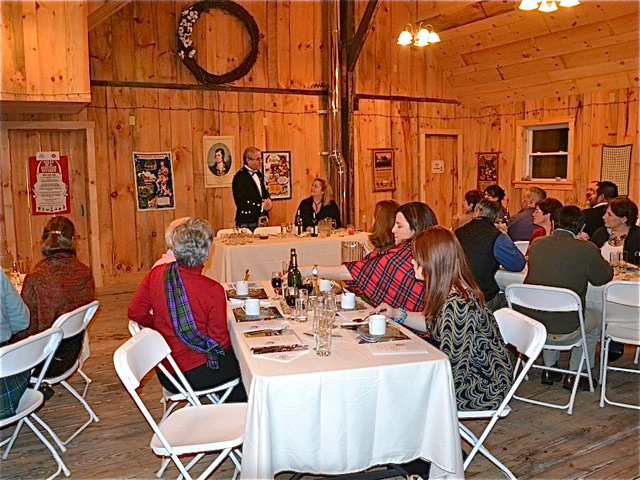 While we post regularly to our blog here, you can also follow us on our Facebook page. Often we duplicate postings but usually there is more on Facebook than here on the blog.
For example we just posted a photo album from our Burns Supper, held for the first time in our newly renovated Handsome Red Barn. (Click on the photo to see the full album.) About 25 local residents and B&B guests joined in the festivities, celebrating the 252nd birthday of the great Scottish poet Robert Burns who was born on January 25th 1759.
In addition to pipe music, we enjoyed Haggis with the traditional fixings, Scottish Trifle, some Burns poetry then Scottish Country Dancing led by Don and Martha Kent. A good time was had by all. Be sure to come next year!
So "like" us on Facebook to keep up with ALL the news!