It's August and, in Warren, Vermont, that can only mean one thing: The Vermont Festival of the Arts is in full swing!
Every August since 1997, the towns of the Mad River Valley host one of the most diverse arts festivals in New England. Regularly honored as a "Top 10 Vermont Summer Event" and featuring over a hundred multi-dimensional, multi-media, multi-age events, The Vermont Festival of the Arts has something for everyone, young or old.
Activities include: sculpture, pottery, fiber, painting, photography, culinary, literary, music, dance, theatre arts, and more. Local artists open their studios to the public, allowing the opportunity to see and understand their process.
Here are just a few of the highlights:
16th Annual Big Red Barn Art Show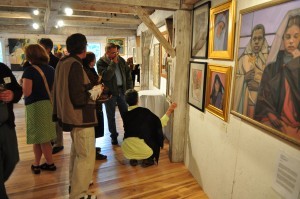 August 1 @ 12:00 pm – September 1 @ 9:00 pm
Free
An ever evolving show of two and three dimensional art pieces: paintings, etchings, sculpture and more. Revisit the show throughout the festival to see what is added.
Closed Monday, Tuesday & Wednesday.
Photography Show at The Round Barn
July 29 @ 10:00 am – September 2 @ 5:00 pm
Free
Come view the annual collection of amateur and professional photography of all subjects and styles: black and white, color, tinted, digitally enhanced and more.
Weekdays: 10 am – 5 pm
Weekends: 10-2:30 pm
Artisans' Gallery Demos
September 1
valleyartsvt.com
Free!
Art is Alive on Bridge Street! Artisans' Gallery, celebrating 18 years, is hosting artist demonstrations on weekends throughout August:
Saturday Aug 24, Judy Greenwald, pastel artist demo
Sunday, Sept 1, 1-3, Tracey Medeiros book signing Vermont Farm Table Cookbook
TBA, Mary Kerr book signing
Lisa Forster Beach at The Bridges Gallery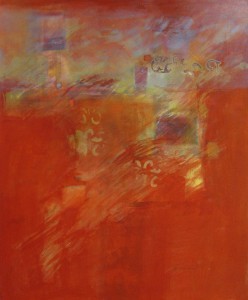 September 2 @ 7:00 am – 10:00 pm
valleyartsvt.com
Free
Lisa Forster Beach is a widely recognized watercolor and acrylic artist who likens the many layers of transparent paint in her works to the layers present in our consciousness and the universe around us. Her works represent environment, individual experiences, personal impressions and responses. Gallery open daily from 7 am to 10 pm.
And that's not all – more quality art attractions and exhibits are available in the area through Labor Day weekend – don't miss out!
Vermont Festival of the Arts
Mad River Valley (Waitsfield, Warren, Fayston, Moretown, Middlesex, Granville, Rochester), July 28 – September 5, 2010
Tickets & Info (802) 496-6682
valleyartsvt.com