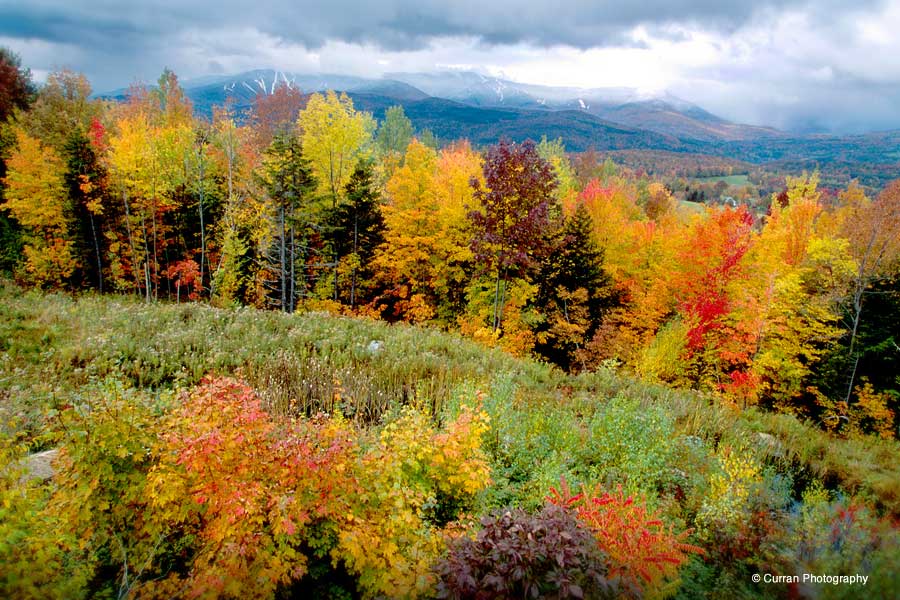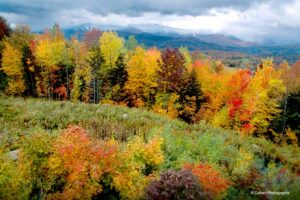 Visitors who have booked  a Vermont fall foliage vacation with us will be happy to hear that recent warm and sunny days, followed by cool evening temperatures, have caused the colors we all love to start appearing among the treetops!
Those photogenic oranges and yellows, as you likely know, are caused by the early fall frosts. The colder it gets at night, the quicker the trees achieve those peak autumn colors that made Vermont famous.
Weather in the Mad River Valley is unpredictable around this time of year but, as noted above, the days can be quite sunnily pleasant: perfect for leaf-viewing excursions. While we're close to the center of Warren and Waitsfield, with all their restaurants and shopping, we're also off the beaten path and in the midst of outdoor recreation beyond your imagination. West Hill House B&B is the perfect base from which to view the colors breaking out around all of Central Vermont – and the perfect base for your Vermont fall foliage vacation.
While it is now too late to book for foliage itself, if you *really* want to get up close and personal with the leaves, have we got a deal for you: The Leak Raving Special.
"Leak Raving" is a spoonerism for "Leaf Raking", a great challenge we offer every fall after the bulk of the leaves have hit the ground – and that's where the fun comes in: Stay two or more nights and get 50% off for each day you rake leaves for 3 or more hours. Yes, that's right – we actually let you do this rather than hoarding the pleasure all to ourselves.
This special runs from the 20th of October to the 30th. If the weather does not allow for raking while you are here, we will still give you 25% off! Your choice is clear.
The Mad River Valley has no traffic lights and all the food and lodging is locally owned, so you know you're going to be treated like a name, not a number. Whatever shape your fantasy Vermont vacation takes for any of our four glorious seasons, coming for leaf raking, hiking, biking, skiing, relaxing or any of a number of other activities – remember, it's always a good time to plan your visit to Vermont!