Only one special package is being offered for a wedding with just the two of you on the special date of 12-13-14 (for the numerically challenged that's December 13, 2014). 
It has now been booked! However our normal wedding and elopement packages are available for other dates.
All of the following are included: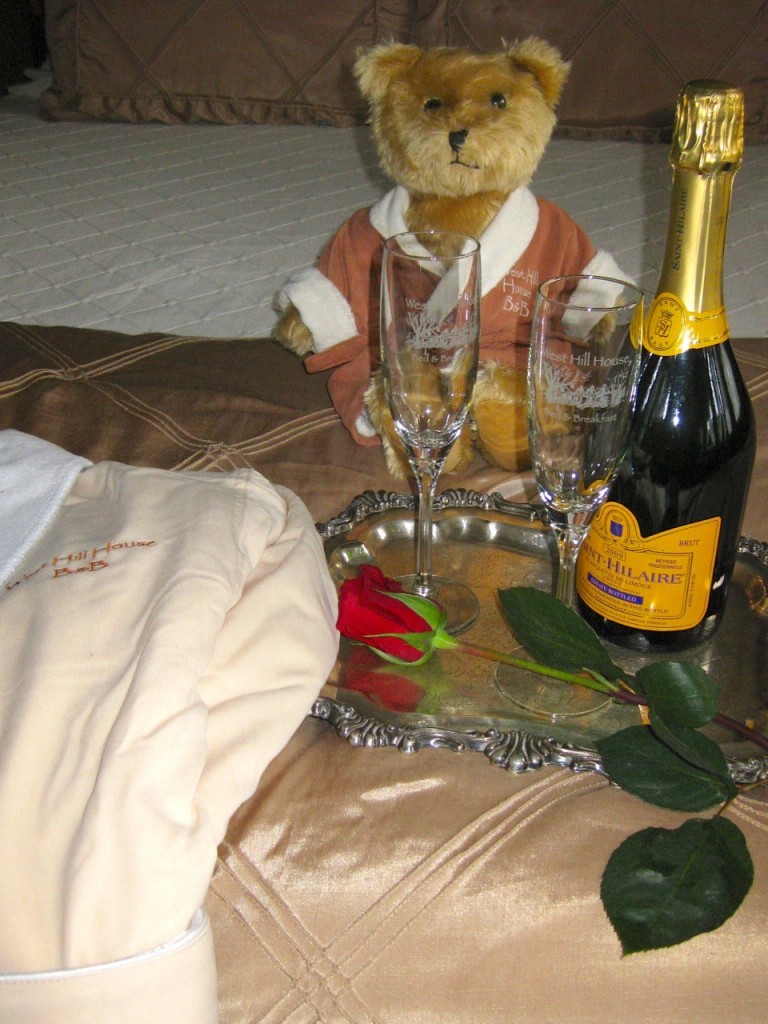 An excellent Justice of the Peace who will officiate at your wedding ceremony and contact you ahead of time to work with you to personalize your ceremony

Digital photographs of your ceremony and a CD of your photos

A wedding cake

A bottle of sparkling wine or sparkling pear or apple juice

Seasonal flowers as bouquets or boutonnieres

Two signature West Hill House B&B coffee mugs

Two West Hill House B&B keepsake Champagne flutes

Two nights of accommodation in the Paris Suite

Two luxurious West Hill House B&B "Doe Skin" robes

One Ted E. Bear complete with matching robe

Dinner for two on Saturday at either excellent restaurant: The Common Man or 275 Main at the Pitcher Inn
This great package is offered for $1516.17 plus 9% tax. Call us at (802) 496-7162 to book.
The Small Print: This offer is only good for a wedding to be held at 1:00PM on December 13, 2014. No change of time or date will be considered. A $500 non-refundable, non-transferable deposit for this special wedding package is required at the time of booking. Note that the deposit does not entitle the couple to any of the offerings should the wedding be cancelled.