The 4th annual Mad Marathon, Mad Half, and Relays are scheduled for July 6th, 2014 – and you'd be hard pressed to ask for a more breathtaking course than Vermont's Mad River Valley – that's why they call it "The World's Most Beautiful Marathon!"
The Mad Marathon and associated events occur along rural Mad River Valley roads with stunning vistas of the Green Mountains, rolling farm land and fields dotted with cows, rustic barns, quiet villages, and, of course, Vermont's historic covered bridges.
With three different events, runners have the opportunity to choose a race that suits their level of ability. The Mad Marathon course is 26.2 miles long and the Mad Half is, as the name suggests, half that at 13.1 miles long.
Relay teams for the Mad Marathon include three person and five person teams while the Mad Half will have two person teams. Walkers are more than welcome to join in on the Mad Half and there is even a category for them: Mad Half Walkers.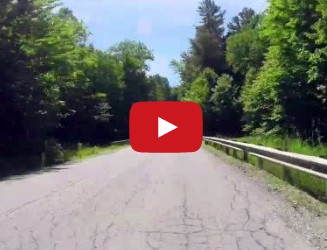 The Mad River Vally is a great place for a marathon as the summer months of central Vermont typically offer up cool and breezy conditions that can be particularly welcome to those in the throes of athletic exertion. As mentioned before, the foliage rich views don't hurt, either.
West Hill House B&B is proud to be a Supporting Sponsor of the 4th Annual Mad Marathon and encourages you to attend! As of this writing, we still have rooms available for the 6th and our B&B is located along the course. Whether you intend to compete, support, or just play spectator to any of the Mad Marathon race events, it is shaping up to be an exciting and fun day for all involved.
4th Annual Mad Marathon: June 6th – 2014
The Mad Marathon course is both certified and sanctioned by the US Track & Field. The certification number for the event is VT11012RF, making it a Boston Marathon qualifier. A full schedule of Mad Marathon events and course descriptions can be found by visiting the official site: www.madmarathon.com