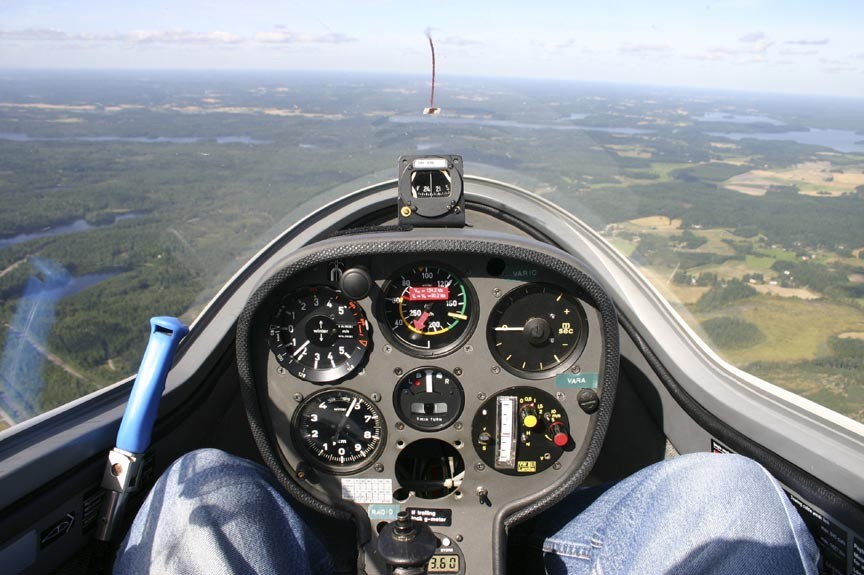 So you've come to Vermont's Mad River Valley and you're looking for the best way to take in its resplendent beauty. How about from the air with Sugarbush Soaring?
Now, before we get too much farther into this idea, I think I should point out that "soaring" in this context is not being used as a synonym for flying but, rather indicates that Sugarbush Soaring operates gliders and that the gliding community uses "soaring" to differentiate their mode of travel from those who go "flying" in motorized aircraft.
Soaring, of course, is as fun and safe as flying with the added benefit of lacking the ever-present engine noise that accompanies powered flight. Another plus to soaring is the size of your craft, which is much smaller than most planes, giving those onboard a more close and personal sense of their flight – not at all unlike the difference between being in a kayak versus a powerboat.
Viewing the Mad River Valley from 7,500 feet up in the air will provide you with some of the most spectacular views you've ever seen. The Mad River Valley is known for its natural beauty and is considered one of the most breathtakingly gorgeous soaring sites in the US. During your Sugarbush Soaring tour, the pilot will give you an aerial tour, pointing out local and even more distant landmarks such as Mount Washington in New Hampshire and New York's Adirondacks, there beyond Lake Champlain.
Picture that in your mind's eye and know that the real thing will be even more amazing.
Snore and Soar with West Hill House B&B
Sugarbush Soaring offers their soaring tours from May to October, weather dependent – but the best thing is that West Hill House B&B guests will receive a discount if they let us book their soaring-adventure for them! Call and let us know during booking that you would like to take a Mad River Valley soaring adventure and we'll set everything up for you. You'll still pay when you get to Sugarbush Soaring – but it will be a discounted price!
West Hill House B&B, in Warren, VT offers numerous specials and packages along with the normal perks of a stay at our Mad River Valley bed and breakfast. Take a look at all we offer and, if you see something you like, let us know. If what you're looking for isn't there, ask anyway. We will do our best to help you get what you're after during our Mad River Valley getaway – it's our pleasure!
Sugarbush Soaring
2355 Airport Road, Warren, Vermont
(802) 496-2290
www.sugarbushsoaring.com