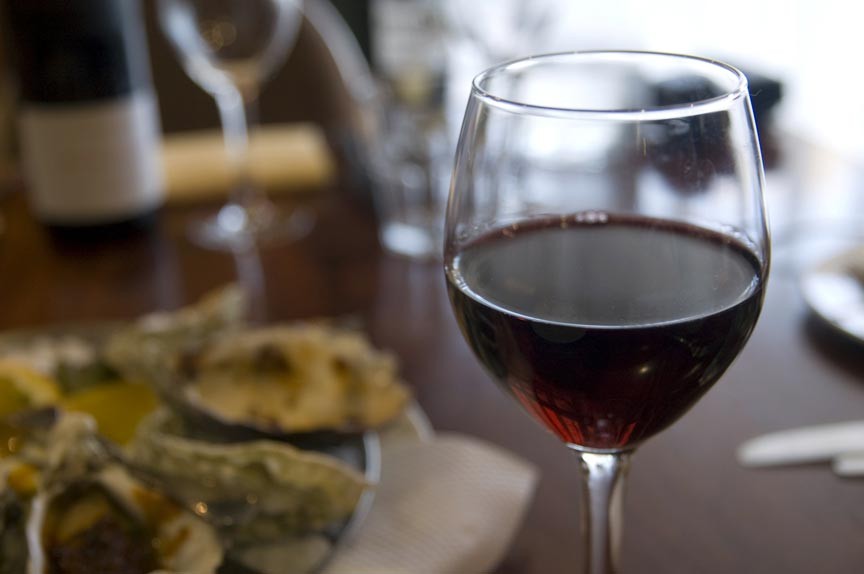 One thing we're always excited to pass along to our guests is what we think of as some of the Mad River Valley's best restaurants.
Vermont has no end of great dining options and the Mad River Valley is no exception. Finding fantastic dining here isn't the problem – choosing from among the crowd of mouth-watering options is!
It is with this in mind that we offer up a short-list of what we would consider some of the Mad River Valley's best restaurants.
Presented alphabetically, this small selection of some of the best dining in our area is provided as a friendly guide for the next time you find yourself in the Mad River Valley and ask the age old question: where to eat?
Mad River Valley's Best Restaurants
275 Main – www.pitcherinn.com
275 Main St, Warren
The main restaurant at The Pitcher Inn, 275 Main offers an à la carte, farm-to-table dinner menu with a Mediterranean flair. Dedicated to providing fresh and seasonal vegetables and herbs from local farms, locally foraged mushrooms and fruits, the freshest seafood, locally sourced meats, and Vermont artisan cheeses, fresh baked goods, and an extensive wine list. Intimate dinners can also be arranged in the private wine cellar. Less casual dress is common but not de rigueur – Reservations are essential.
American Flatbread Restaurant – americanflatbread.com
46 Lareau Rd, Waitsfield
Home of the original American Flatbread restaurant, providing farm-to-table dining with all-natural, wood fired pizzas, topped with only the freshest of locally-sourced, seasonal ingredients and baked in an earthen oven. A local icon, one should experience at least one meal here during their visit. Casual, fireside dining – Reservations are only taken in person at the restaurant on the day, and are essential during holidays.
Chez Henri – www.chezhenrisugarbush.com
80 Sugarbush Village Dr, Moretown
A "Parisian Bistrot" and local anchor since 1964, open only during ski season, and located close by within Sugarbush Village. Delicious cuisine with a European flair and atmosphere, including a romantic fireplace for warming the bread, Italian marble bar, 1850's mirrors, "Speakeasy" booths, and murals depicting beautiful Vermont. Casual. Reservations are a good idea, and essential on weekends and holiday weeks.
The Common Man Restaurant – www.commonmanrestaurant.com
3209 German Flats Road, Warren
Contemporary American cuisine, prepared and served in an intimate, 19th century barn with hand hewn rafters lit by crystal chandeliers, soft candlelight, and a huge open-hearth manor fireplace in season. the Common Man also features a full bar, diverse wine list, warm hospitality, and has earned scores of prestigious awards. Easily one of the best restaurants in the Mad River Valley. Casually elegant and romantic. Reservations are preferred, and essential on weekends and holiday weeks.
Terra Rossa Ristorante – www.terrarossavermont.net
527 Sugarbush Access Rd, Warren
An Italian restaurant offering an extensive and varied menu of Mediterranean inspired cuisine, including wood fired pizzas, seafood, pasta, and more, using locally sourced, seasonal ingredients where possible and served in a rustic, causal environment. Reservations recommended.
For more of the Mad River Valley's best restaurants, be sure to consult our dining page.
For the Best Breakfasts in the Mad River Valley, we recommend enjoying your stay at West Hill House B&B, where you'll enjoy a sumptuous, three-course, hot breakfast with fruit juice, homemade breads or muffins, and a specially prepared fruit dish, followed by a tantalizing hot entrée, such as Sweet Pepper Scrambled Eggs, Breakfast Casserole, Ginger Pancakes with Lemon Sauce, Pain Perdu (French Toast) with local Mad River Valley Maple Syrup, Asparagus filled Crêpes, or Glasgow Soufflé.
Special dietary needs are no problem! Just let us know of them when you book your stay and we will do our very best to accommodate you!