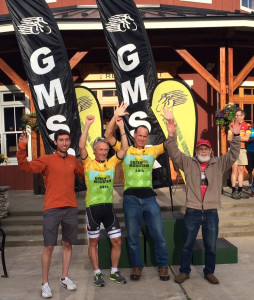 The Green Mountain Stage Race will take place September 2nd to 5th, 2016, offering, as always, 4 days of exciting and challenging racing in the mountains of Vermont. We are honored to have had many accomplished cyclists stay at West Hill House B&B for the Green Mountain Race and look forward to the event again this year!  In prior years our guests have monopolized the podium, probably because of Susan's great breakfasts!
Lodging for the GMSR
We know how to be great domestiques and here are a few other perks to consider:
We have a large barn (our Handsome Red Barn) where there is room for you to set up and make adjustments
We have indoor storage for your bikes in the barn, and we'll be happy to store them for you if you ship them ahead
Guests rave about how comfortable our beds are
We provide breakfast at the time you need it for your race schedule
If you stay with us for the race for three or more nights we offer a 15% discount
AND: If you are first in your class as of the end of the 3rd day of racing, that night will be compliments of the B&B!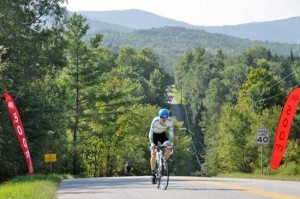 Registering for the GMSR
You can register for the race online or by mail to: Green Mountain Stage Race, LLC P.O. Box 1172 Waitsfield VT 05673. Then book your room online here at West Hill House B&B or give us a call at 802-496-7162.
Biking all summer long!
In addition to the GMSR there is great cycling and mountain biking in the Mad River Valley all summer.  Please checkout our Cycling page.