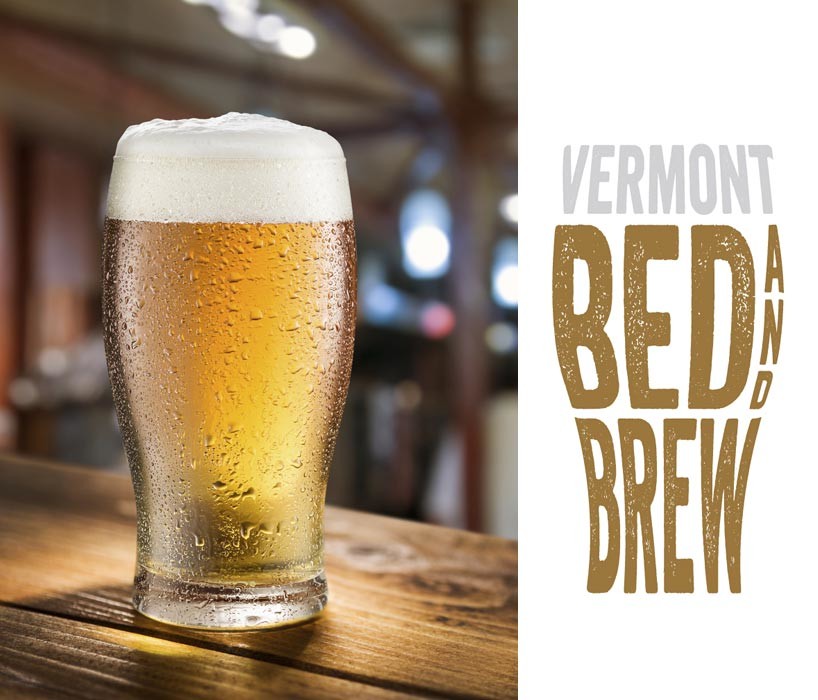 Discover the Mad River Valley's Vermont craft beer scene and enjoy the benefit of a lodging special with the Vermont Bed & Brew Package!
The Vermont Bed & Brew Package has proven extremely popular and why not? Who wouldn't enjoy an opportunity to sample the best beer and lodging that central Vermont has to offer?
The Vermont Bed & Brew package combines local craft brewery tours with two nights lodging at a Vermont B&B.
How does it work?
A typical tour collects you from your Vermont B&B between 9 and 10am for your tour. After that, you'll stop at two stores in Warren to collect sandwiches and some rare, bottled beers. Then it is on to the tours and tastings!
Breweries on the tour may include: Prohibition Pig, Rock Art Brewery, Idletyme Brewing Company, and Alchemist Brewery.
During the day you'll also have the opportunity to order a light lunch and shop at the Craft Beer Cellar. If you want, you could have a Stowe Cider tasting. There will also enjoy private tastings of other Vermont craft beers aboard the tour bus.
The Vermont Bed & Brew tour buses are very comfortable with seats for 12. There's even space for your cooler, for the beers you take home.
Here at West Hill House B&B, we link up to the Vermont Bed & Brew program with our Brews & Snooze Package.
Our inclusive, Brews & Snooze Package starts at $599 for Friday and Saturday night in a queen room at our B&B in Warren, VT.  Slightly more for our king rooms and suites. Our package also includes a complimentary, casual dinner at the B&B on Saturday evening after the tour, so you won't have to go out again after a day of touring.
Craft beer enthusiasts, ourselves, West Hill House B&B also provides cool storage for any of the beers you bring home, as well as ice packs for your tour-cooler, should you take one.
Any additional nights you wish to stay are offered at 30% off our normal rates. We are more than happy to customize the package for you. Just give us a call before hand at 802-496-7162.
Brews & Snooze at West Hill House B&B
West Hill House B&B, in Warren, VT, is relatively close to many Vermont's craft beer breweries. In fact, our convenient location puts you within reach of much of what makes the Mad River Valley so attractive. The Vermont Bed & Brew tour is very popular and will sell out fast.
See our Specials page here for tours in May 2017.
Call us now at 802-496-7162 to book your tour before all the spots are gone!