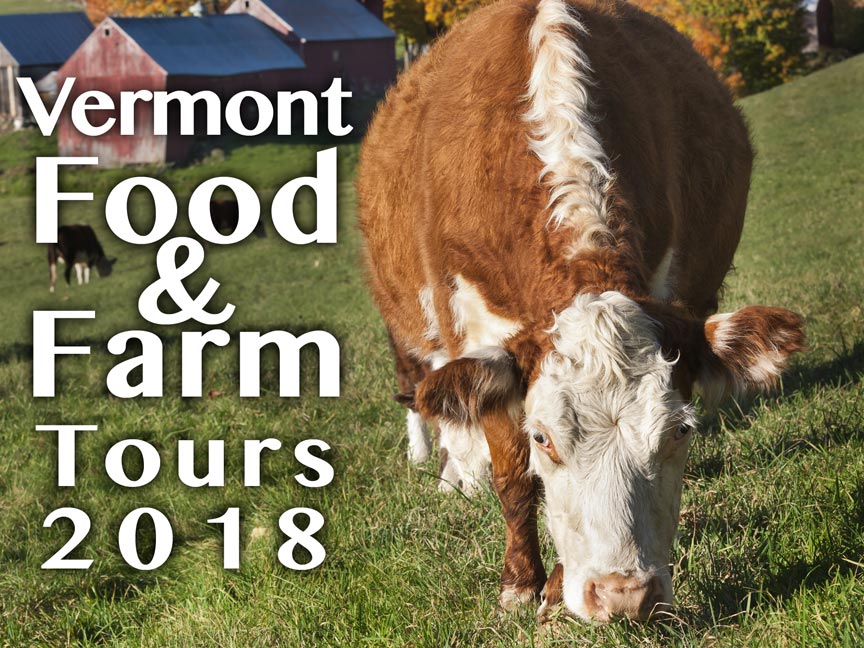 Whether you're a foodie fascinated by the fresh and local or just someone who loves to see and do, you won't want to miss the Mad River Valley's guided Vermont Farm Tours!
Vermont is a foodie heaven and a proud leader in the farm to plate movement. We're well known for our organic farms, produce, and artisan goods like cheeses, maple, beer, wine, and cider. Vermont restaurants pride themselves on serving locally and sustainably harvested, seasonal organic foods.
Vermont Food & Farm Tours will give you a hands on experience with local farms and food growers. You'll see how exceptional food is grown, what it tastes like, and connect with the hard working people that produce it. Go behind the scenes of a hydroponic greenhouse and the working fields of an organic farm.
These Vermont Farm Tours aren't just passive entertainment, either. They're loaded with inspirational and educational, hands on experiences. Plant a seed in warm soil and pluck fresh fruit from the vine and savor its sweetness. Hike the beautiful Vermont woods in search of edible mushrooms and collect herbs for a cup of tea.
Guided Organic Vermont Farm Tours
Three different farm tours are currently being offered:
Healing Herb Garden Workshop/Tour
Medicinal Mushroom Workshop/Tour
Organic Farm and Hydroponic Green House Workshop/Tour
Each tour includes lunch and something to take home with you, which will vary from tour to tour.
Best of all, West Hill House B&B is just 15 minutes from the tour locations. We do particularly recommend the Green Mountain Harvest Hydroponics and Organic Farm tour, with an included "green" lunch. If any of the tours look like something you'd be interested in, just let us know and we'll get you booked on one of the already scheduled days. We can often arrange additional tours to fit your schedule, with a few days notice.
Farm to plate fans may also want to plan to visit during Vermont Open Farm Week 2018, August 13th through the 19th, 2018. Farms across the state will open their doors for a week-long series of unique experiences and events.
Don't miss out!