Yep, we're going green and we didn't even know it.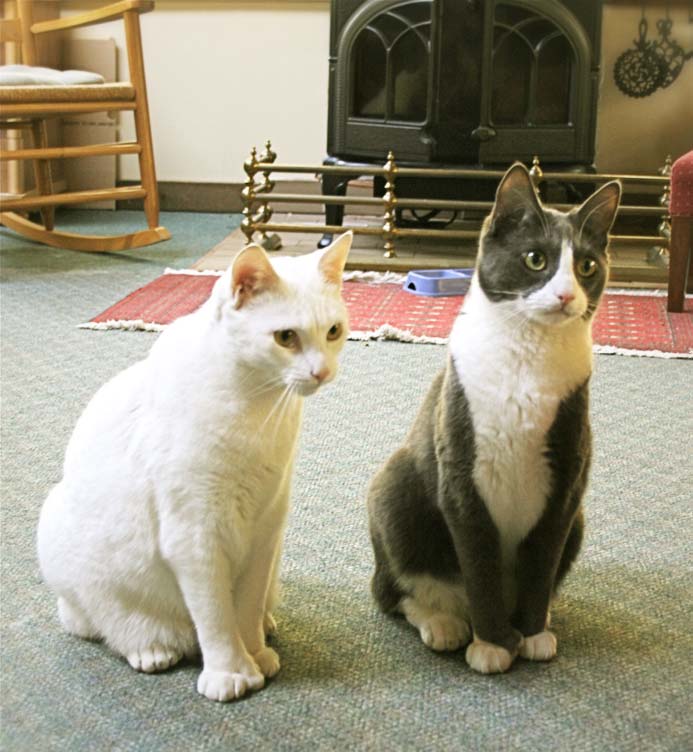 It's us, the wonderful West Hill House B&B pussy cats. Well, it's actually just me, Smoky. Even though there is a lot of activity here today, Snowball is asleep in the sun so he won't have much to say just now.
Anyway, we've been wondering about something. Here's the situation, over the years there has been a lot of talk around here about going green. Thing is, we don't see anything changing color.
If all this talk means we are going to turn green then someone has a lot to answer for! I for one don't think green is the proper color for a cat. I know that Snowball even has some question about the color gray!
Feeling a bit concerned, we asked our humans parents to help us understand the situation.
It's not us at all! It's everyone here who is turning green and "green" means caring for our environment! So that's what it is all about.
We already see the LED lights everywhere in the house, we watch as environmentally safe cleaning supplies are used, and we love to perch on top of the compost bin.  We even have environmentally friendly (and cat safe) kitty litter for our box!
There have been other"green"activities around here. Our humans installed a Solar Hot Water Heating System in 2009 which preheats water using sunlight so the water can be warmed up before it goes into the hot water tank. Much less energy is needed to heat the water. Good idea, human parents! Mind you, we cats provide our own environmentally friendly washing water!
In 2015 our humans invested in part of a large solar array so now the whole B&B is powered by the sun. Bright idea, humans!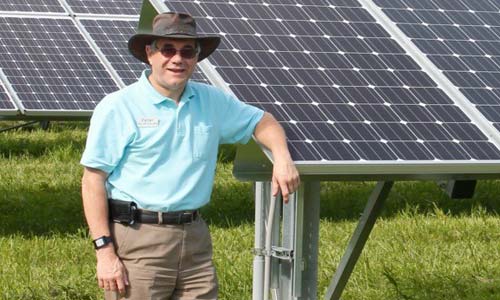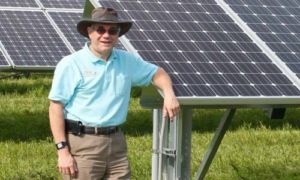 In addition to all that, the humans' have a green car,  a Tesla which is actually blue, and it is powered by the sun. From our perch on the living room windowsills  we can see that there is room to plug in electric cars of all sorts. Now that's an electrifying idea.
Furthermore, even the Vermont Coffee Company, our humans' choice for for the B&B's coffee, has gone green! The VCC was the nation's first 100% Renewable Biogas-Powered Coffee Roastery and they even won the Governor's Award for Environmental Excellence. Hot stuff!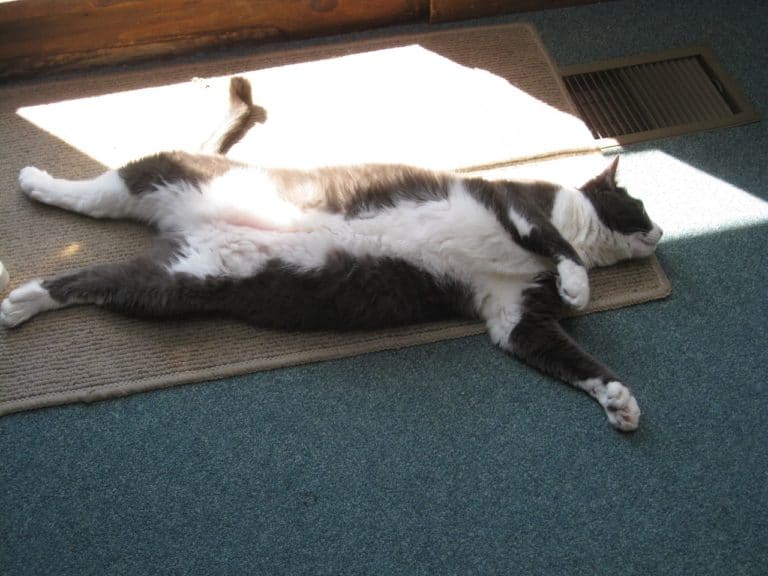 So, Snowball and I will remain all white, and gray and white (whew!)  even though the world around us has become a little greener. You can find a lot more information about the green initiatives at the B&B on our website.Our humans, like many other humans, are helping to conserve energy, protect the environment and do their part to care for our wonderful world and its natural resources.
And finally, as much as I would like to continue to visit with you, if you will excuse me I'm going to stretch out on the carpet which is currently undergoing solar heating!
À bientôt
Smoky =^,^=