After many weeks of isolation, summer at our Vermont Bed and Breakfast might be just what you need. It's been hard to remain closed to our guests over these past months during the COVID-19 pandemic, but it's been important. We can't wait to welcome our guests back through these doors, to spoil them with delicious breakfasts, and to show them the very best of our little portion of Vermont. We have a few great ideas on how best to continue proper social distancing practices, too!
We suspect you are feeling restless, and are ready to venture beyond your home again. It's not easy being at home day after day, with the same scenery and day-to-day routine. Perhaps a change in scenery is just what you need to rejuvenate? And where better to do that than a quiet, country Inn located in Vermont's scenic Mad River Valley? With an abundance of things to do and places to see this summer, anything is possible at our Vermont Bed and Breakfast. Book your room today!
Our Vermont Bed and Breakfast is an Ideal Country Getaway
Vermont's Mad River Valley is an incredibly beautiful getaway destination, with 4 seasons of scenic beauty and fun activities to enjoy. Whether you're looking for peace and tranquility, days filled with adventure, or something in between, you'll find it at our Vermont Bed and Breakfast. We're located just minutes from the popular ski & recreation areas of Sugarbush and Mad River Glen in the town of Warren. Our Inn itself is nestled on quiet country acreages surrounded by ponds and gardens, offering you the quintessential Vermont country experience you're craving.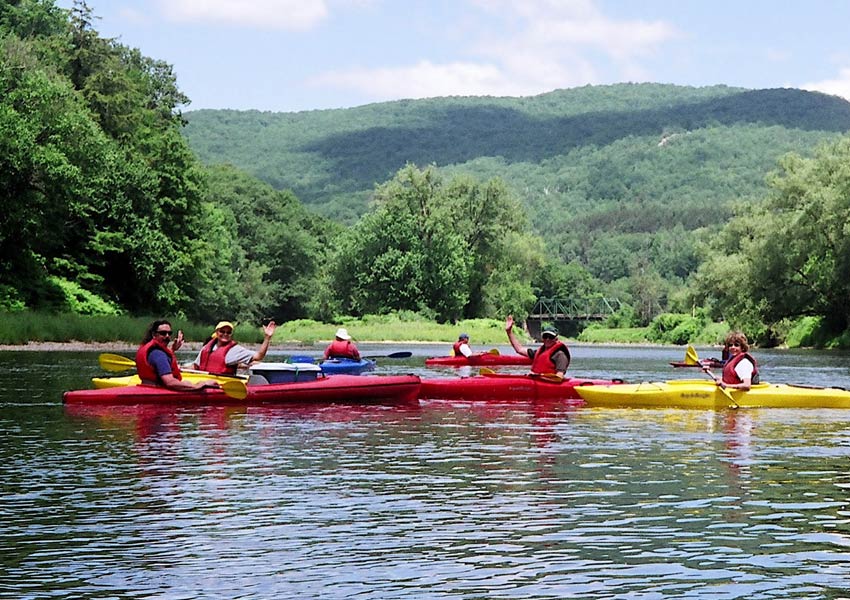 There's little need to leave our restful B&B, but when you do feel like venturing out, there's more than enough to keep you busy for days. If you still need more convincing, here are 10 more reasons to visit Vermont's Mad River Valley this summer, all of which can be enjoyed while keeping safe distances from each other so we keep ourselves and communities healthy.
Hiking in the Green Mountains of Vermont is a must. Whether you want a challenging all-day hike or something a bit gentler, there are plenty of great hiking trails in the Mad River Valley to choose from. Vermont's Long Trail is easily accessible from our Inn and offers a number of segmented hikes (166 miles of them, to be exact) along its 272 beautiful miles. A couple of our favorite hiking trails include Mt. Abraham (via Lincoln Gap), General Stark Mountain, sunset rock, and Molly Stark's Balcony. Our Innkeeper is happy to discuss your many other options for hiking in the area once you're here.
Mountain biking has become incredibly popular in the Mad River Valley. There are great trails very near the Inn, which include the 28-miles from the top of Lincoln Peak at Sugarbush Resort. The best part about these trails is the lift that takes you to the top. You can rent a bike directly from them, too, but if you've brought your own you're welcome to store it at our Vermont Bed and Breakfast.
Chase waterfalls this summer. We recently wrote a great blog listing 10 of our favorite waterfalls within a reasonable drive of our Vermont Bed and Breakfast. Visiting any or multiple of these falls is an excellent way to see this beautiful area, too.
View some of the most beautiful Vermont covered bridges. We've put together a wonderful covered bridge and culinary tour that offers you the best of Vermont in one convenient day trip!
Enjoy a quiet afternoon birdwatching, the perfect activity for social distancing! Vermont is a wonderful state for birding, with a great variety of trails and hotspots nearby in the Mad River Valley. The Mad Birders organization has a great list of popular places for birdwatching, including the Mad River West Greenway, Blueberry Lake, and Lincoln Gap Road, which also offers access to Vermont's Long Trail.
Play a round a golf at Sugarbush Golf Course, just minutes from our Vermont Bed and Breakfast. Other great golf courses in the area include Montague Golf Club, the Green Mountain National Course, and the Country Club of Barre.
Go kayaking or canoeing on the area's rivers and lakes. Both the Winooski and Mad Rivers offer excellent paddling opportunities. We've even created a kayak tour package for you with Clearwater Sports that offers you the best kayaking/paddling in one convenient option.
Take in the valley from a unique vantage point, and go soaring. Soaring also happens to be one of the best ways to view Vermont's fall foliage, if you're thinking of visiting us a little later in the year.
Enjoy the Vermont Festival of Arts, which runs from August 1 – Labor Day Weekend. With a variety of exhibits, workshops, and activities, it's perfect for the art lover in you.
Enjoy some quiet R&R at our Vermont Bed and Breakfast. Surrounded by ponds and well-tended gardens, you'll find that our country Inn is the quiet respite you've been looking for.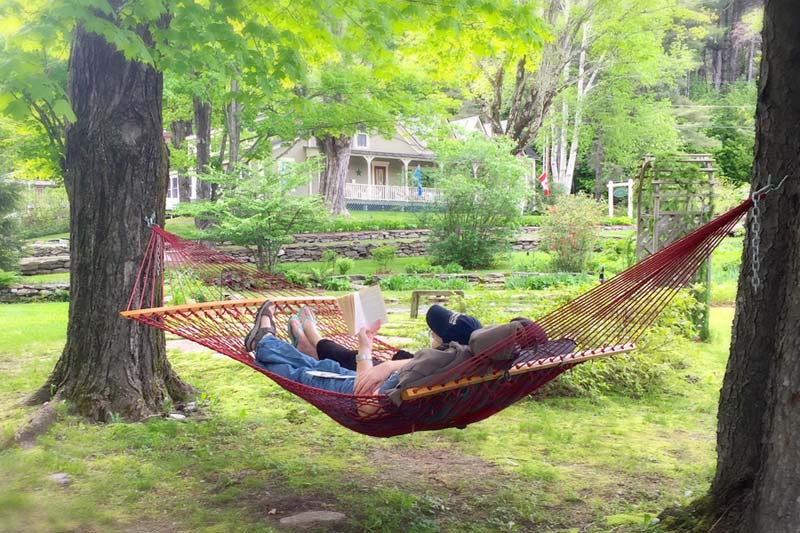 Stay at our Vermont Country Inn
Whether you've been to the Mad River Valley a hundred times or never before, this summer gives you a unique opportunity to stay at our award-winning Inn, where you'll enjoy the pampering you deserve. You'll find comfortable accommodations in our 9 uniquely decorated and well-appointed guest rooms, but more importantly, you'll enjoy our unbelievably welcoming hospitality.
Each morning of your stay, we'll provide you with a gourmet 3-course breakfast, made right here in our kitchen. We'll do our best to accommodate dietary needs, but one thing is for sure; you won't leave hungry! After you've ventured far and wide throughout Vermont's scenic countryside, return to the Inn for a nightcap. We offer wine by the bottle as well as by the glass and a selection of Vermont beers. In addition, we have a specialty scotch bar you won't want to miss.
It's easy to see what sets the West Hill House B&B apart from the rest. But first, you have to get here. Book your stay at our Vermont Bed and Breakfast today.