Stirring it up: Last week was the first week for our Community Supported Agriculture share for this year and it got me thinking about carrot greens.  Carrot greens are most often thrown away during meal prep but I thought there had to be a use for them. I searched the internet, got some inspiration from a number of websites then opened the fridge and built a salad. I used various quantities of veggies untill it looked and tasted good.  Quantities are to the best of my memory!
Carrot Greens Salad
1 1/2 – 2 c. cleaned & chopped carrot greens
1 c. black beans, pre cooked or canned
1 – 1 1/2 c. garbanzo beans (aka chick peas), pre cooked or canned
3 med carrots, diced
4-5 stems parsley, fresh & chopped
1 scallion thinly sliced
5-6 mint leaves, fresh & chopped
1 1/2 c. quinoa, cooked & cooled
4-5 green peas in the pod, fresh and thinly sliced
Dressing
1/2 c. olive oil
3T. red wine vinegar
1 small clove garlic, crushed or 1/4 t. dry garlic bits (not powder)
2-3 T. lemon juice, fresh
2 t. sugar
Prepare all the vegetables and place them in a large bowl along with the cooled quinoa. Prepare the dressing by putting all the ingredients in a small jar and, with the lid on,  shaking it well. Pour the dressing over the veggies about 10 minutes prior to serving and lightly toss the salad. Be sure to adjust the quantities and veggies to your liking! It tastes great the following day too and the carrot greens are still fresh looking. Bon appétit!
Next time I might add about 1/2 c. corn kernels and 1 med tomato, diced. I served this with a side of a couple of slices of Cabot Seriously Sharp Cheddar cheese. This salad was a great meal in itself.
Dishing it out: As a child I was sometimes called "carrot top" by those out to tease me but seriously, I had red hair and a carrot top is green.  Obviously those folks had no idea what they were talking about and, thus far in my life, I've never seen anyone with naturally green hair!
That being said, we love the carrot greens we get from Muddy Boots CSA and we love being part of the Muddy Boots CSA (Community Supported Agriculture) which is a collaborative venture of  Kingsbury Market Garden, Wood's Market Garden and Burnt Rock Farm.  It also includes dairy products from several of the local farms including Von Trapp Farmstead and Ploughgate Creamery at Bragg Hill Farm. Our week one share was a marvelous selection of absolutely fresh produce including brie cheese, luscious tomatoes, tasty shallots, crisp carrots and cucumber, crunchy kale, dried black beans, beautiful lettuce, pungent basil, deep red beets, and more. How could you not like any of it, or waste any of it which is why I wondered about the carrot greens. Carrot Greens Salad, what a perfect way to celebrate the wonderful farms and hard working farmers this 4th of July or on Canada Day if you are north of the border!
Happy 4th everyone!
The Sugarbush area 4th of July celebrations got off to a great start on June 30 with the 3rd annual Stars and Stripes Air Show featuring vintage plane and glider aerial acrobatics.
This morning the focus is on the 64th annual Warren 4th of July parade with its collection of quirky floats which draw thousands of folks to the area for a day of celebration. Family activities, music, and food – including a roast pig from Gaylord Farm and pizza from American Flatbread- will help keep the celebration going all day.
Swimming holes will be a great attraction today too, as folks look to cool off. Sugarbush Resort  has activities throughout the day and to the enjoyment of everyone will conclude the day with a spectacular  fireworks display.
Come Sunday we'll all be encouraging the runners in the 2nd annual Mad Marathon as it winds it's way through the beautiful Mad River Valley. We have a house-full of runners booked in for the weekend. Go runners!
Wishing you all a safe and fun filled day.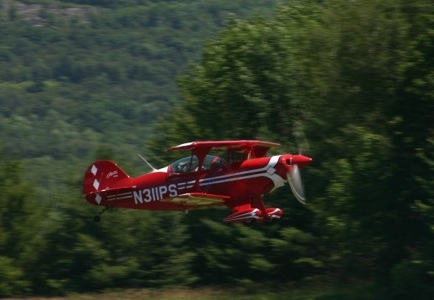 Our Sap-bucket list is overflowing with activities for one super week of 4th of July celebrations for all tastes and interests!
The 3rd annual Stars and Stripes Air Show on June 30 will bring excitement to the Sugarbush Airport in Warren with vintage planes, stunt flying by both planes and gliders, glider rides, classic motorcycles, food and fun for children and adults alike. Tickets may be purchased on line or at the gate. Check out the air show website for more information and some video of last year's show. Sorry but dogs and coolers must be left at home.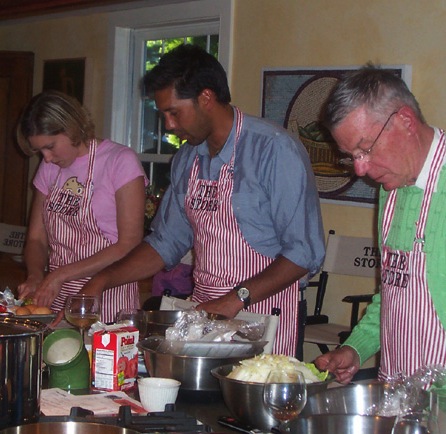 If cooking is your delight, you can learn to impress your family and friends at the cooking classes at The Kitchen at The Store in Waitsfield.  Chef John shares his wisdom and makes learning in the kitchen most enjoyable.
On Saturday, Chef's Table-Aound the World offers participants not only the opportunity to create food from 4 different countries but to eat it too!
July 2 and 3 will have you creating scrumptious pies at the Butter, Sugar & Sin-Pies class and the Easy Entertaining-Soups and Paninis classes. The best thing is you don't have to be an expert cook to take these classes, they are fun for all skill levels.
Of course on the 4th of July is the world famous, wild and wacky, 4th of July Parade which makes its way down the main street of Warren to the delight of thousands, yes thousands, of spectators. Family fun, kids games, music, food an more follow the parade in the town as well as up at Sugarbush.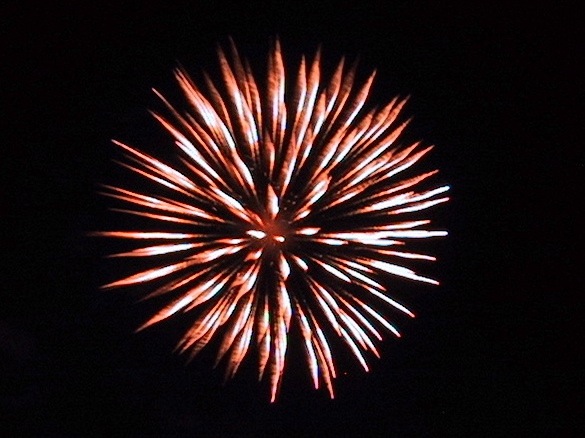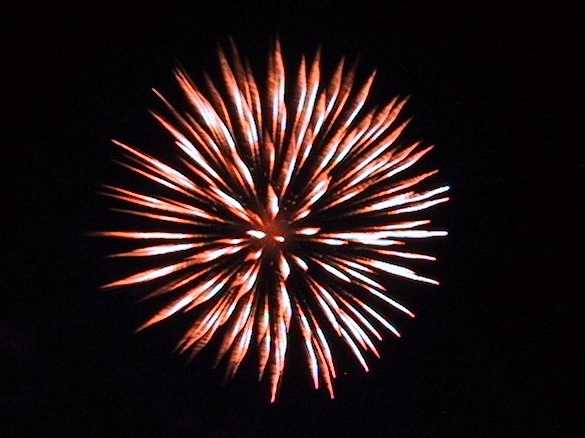 The parade starts at 10AM but be there early, no cars are allowed in town but buses will be making the circuit from various parking places to town. The day closes with a bang a fireworks will light the sky over Sugarbush starting shortly after 9PM.
As well as all these activities, don't forget there are mountain walks, energetic hikes, river and lake kayaking, refreshing swimming holes, eclectic shopping, golf and plenty of relaxing to be had here in the valley.
Join the residents of the Mad River Valley and celebrate the 4th of July Vermont style. With the many lodging opportunities here in the Valley, from welcoming B&Bs to condos and rental houses, there will surely be something perfect for you.
See you soon!
June 16, 2010 by Peter MacLaren
We have two great events over the July 4th weekend for our guests to enjoy.
On Saturday July 3rd enjoy the Stars and Stripes Charity Airshow featuring bi-plane aerobatics and other great stunts. All proceeds to benefit the Vermont National Guard Charitable Foundation, a nonprofit organization which serves to meet the emergency financial needs of the men and women of the Vermont National Guard and their families. Tickets are complimentary for our guests – advance booking is highly recommended. Starts at 1PM – don't be late!
Then on Sunday July 4th we have the famous Warren July 4th parade. For the 62nd consecutive year, Warren will celebrate its independence with a wild, wacky, and wickedly fun parade, street dance, and family festivities! Parade starts at 10 AM.
These events are always unique, with little deference to political correctness. This year's theme is "Life, Liberty, & the Pursuit of Healthiness". The parade typically proceeds down Main Street, then takes the right on Brook Road – floats pull off the road, or continue up to Brooks Field parking lot…where, after the parade, fun & festivities abound on the field until mid-afternoon. Included in the afternoon fun will be a Scottish Highland Games demonstration at Brooks Field. Now THAT is fun!