August 17, 2011 by Peter MacLaren
Well the OSX 10.7.1 update is available now, and it purports to have addressed the WiFi issues, among a few other items.  It's a very small update in terms of size.
I have made the update on two desktop machines, an iMac and MacMini, and tested WiFi.  It was quite a struggle to get the iMac to connect, but eventually it did, after resetting the Airport as well. Perhaps the problem was with cached files – hard to tell.  The MacMini initially refused but on a second attempt connected to another Airport – one that had not been reset.
I have not yet updated the MacBook Air again to Lion. I want a bit more experience with the update first. There is no Ethernet fallback connection mode on the "Air", and given that we use it around the B&B it constantly has to reconnect to one of our 7 different bases – something that should be seamless, but maybe not….
OSX 10.7.2. is already in beta testing and it seems targeted to a much broader range of fixes and some additional functionality. Overall I recommend continuing to wait before taking the plunge.
July 29, 2011 by Peter MacLaren
Here'a a new Lion feature I just discovered.  It's a real WOW for a desktop machine.
As you probably know you can select as your Screen Saver an animated tiling of the album covers of your iTunes library.  You can see the screen saver System Preference panel here – you select "iTunes Artwork".
Well in Lion the album covers are LIVE in the screen saver.  So you can use the screen saver as your iTunes control without having to password out of the screen saver.
Try it – you'll probably be as amazed as I just was!  This is yet another feature where an IOS neat trick has migrated to the desktop – as you probably know you can also control your "iPOD" app on your iPhone without unlocking it. (And in IOS 5 you'll be able to do the same with your iPhone camera – i.e. take a photo without unlocking.)
July 27, 2011 by Peter MacLaren
Mac OS X Lion really rocks. But if you depend on WiFi (e.g. you have a MacBook Air) BEWARE!
Lion has a bug imbedded in its fur somewhere that makes WiFi problematic.  It will appear you have a connection, but you may not be able to access the Internet. There are many ways to temporarily resolve the problem (switching off WiFi and re-enabling sometimes works), but there is no overall work-around.
So if you have not already taken the plunge, we highly recommend NOT to upgrade till OS X 10.7.1 comes out, which hopefully will resolve the issue. Note there is no easy way to downgrade your OS back to Snow Leopard once Lion is installed.
(The problem does not impact Ethernet connections.)
February 24, 2011 by Peter MacLaren
So yes, we know West Hill House is close to last in the world to buy a smartphone, but now that we have an iPhone we do need to talk about it!
As followers of this blog know I (Peter) am a Mac consultant and I have been following the iPhone with interest ever since its first incarnation. So I thought I knew all about it. But let me share that having one is quite different from just knowing about one. The elegance and richness of the user interface has to be used to be fully appreciated.
And the apps! Facebook is a totally different – and better – experience than on a computer. Email becomes so easy. Another app that has totally impressed me is Google News – a beautifully formatted news headline service that can be customized in terms of content like the more familiar my.yahoo service. And I also found a great Alarm Clock app that has completely replaced my clock radio. I could go on.
What the rest of the world may not have as much knowledge or experience of is the AT&T Microcell introduced last April. This is a box about the size of an external hard drive that plugs into your LAN and gives you your own cell-site in your house. So now you have close to perfect coverage in your home. You need to buy the box, but there is no monthly fee to have one. You configure it to allow up to 10 phones you designate to use it (yours and those of family members for example), and each phone uses the minutes from its own account plan when you make the calls. But wait, there's more!
The REALLY neat thing about the Microcell is the optional monthly package that lets you make UNLIMITED calls from your own cell-site (and from anyone else's Microcell that you are registered on). Suddenly you can use your iPhone (or any other 3G phone in fact) as your home phone without worrying about the minutes you are using. The monthly fee is less than a land-line phone, and LD is all included. Wow! And if you sign up for this monthly package when you buy the Microcell you get a huge rebate on the unit itself – I believe this is a time limited offer however. Amazing!
October 29, 2010 by Peter MacLaren
So having got your interest in my last Mac blog in Google Chrome, and ditching your G4 laptop for an Intel machine, what should you buy?
The new MacBook Air may be the answer. This is one sweet machine, and now at a comparable price to the regular MacBooks. The key is evaluating your needs.
It's easy to dismiss the "Air" due to its lack of a DVD drive, but when you are traveling how often do you really need this functionality? And when you are at home base there are two good options for external approaches – the modest cost for a separate drive or the use of a drive on another Mac (or even PC) on your home office network.
So if you take the DVD drive off the table, what's not to like? The "Air" is about half the weight of its comparable MacBook, it is surprisingly fast due to its Flash drive, and it has DRAMATIC battery life. 7 hours for the 3lb (1.5kg) 13inch laptop – wow!
If you have been thinking about an iPad but are not sure you are ready for a soft keyboard or the restrictions of the iPhone OS, the "Air" is what you have been waiting for. The 11inch model is about the same size as an iPad, only slightly heavier, and with almost the same battery life.
Head down to your nearest Apple store, and just pick one of these up, both literally and figuratively! You'll be amazed. Or even better let me show you one first by coming to stay at West Hill House. You won't be disappointed in either decision!
October 11, 2010 by Peter MacLaren
The Browser Wars have a new entrant, and it's definitely worth trying. (At least on a Mac – can't comment on that other OS that some people still use!).

Google has done it again – Google Chrome in my view is currently the best browser out there. Better than Firefox, better than Safari.
It's fast – amazingly so. Some benchmarks have been published that show it being a little slower than Safari 5, but in real life web browsing it is MUCH faster.
A neat feature is that you can search and navigate from the same box. The search box will accept a normal URL, but it will also search your history, your bookmarks and do a Google search all at the same time providing a continuously updating list of matching pages as you type.
And it has neat little touches – for example if you open a new tab from an existing one the tab shows up immediately to right of the existing tab – not at the far right as in Safari. An unexpected benefit: when you close the new tab you immediately get shown the prior tab. Really handy for quickly checking a link without losing your train of thought.
And it incorporates most of the neat features that the latest versions of Safari and Firefox have got us all used to. Plus those extensions…
Check it out! Note it requires an Intel Mac – if you were waiting a for a good reason to ditch your old G4 or G5, this is it!
September 15, 2010 by Peter MacLaren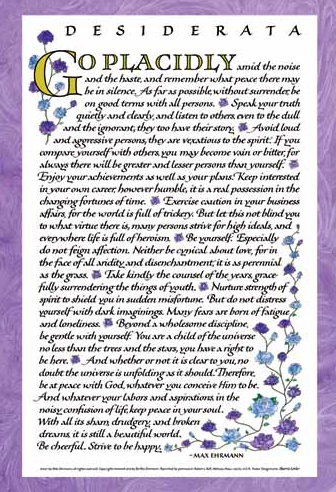 There are few things more important these days to your interaction with the rest of the world than your email address. This blog offers some advice on your CHOICE of address.
Interestingly this topic spans the divide between our interest as innkeepers and Peter's interest as a Mac computer consultant. As innkeepers we interact with over 99% of our guests by email at some point in our relationship with them, which gives us some perspective on how email is used. So on to the advice…
You use email on your personal computer (hopefully a Mac but we know there are still some PC users out there!) where you are in control. So why let someone else choose and control your email address? Strangely many people do. The fact is that you have no control of the permanence of your address if it is provided by your ISP (Internet Service Provider), or if you use an address from your current employer for personal email.
What happens when another ISP offers you a better deal and you switch, or you move home and have to change ISPs? Or, as often happens, your ISP or company changes name as a result of an acquisition? Or you change employers? Your email address changes and you are one of the Internet's "lost". You then have to scramble to tell all your friends and associates your new email address, and just hope they update their address books. By a rough estimate about half of our guests face this risk judging by the email address they have on file with us.
There IS a better way. Choose an email address that is independent of your ISP and employer. This address can stay with you for life and it has no relationship to where you live or work.
There are numerous choices and most are free. The best known are @hotmail from Microsoft and @gmail from Google. Also many groups offer permanent addresses – for example Peter has had an @ieee address since he started using email and Susan has always used an @mac address. Both of us have used email while living in several different countries and using services provided by numerous ISPs, and never have had to change the address our friends and family use to reach us.
When you change ISPs you can simply forward YOUR permanent email address to the address your current ISP has provided – use them as a delivery mechanism, NOT an address. (Make sure your email client is set to use your permanent address as the "reply to" address.) While you can access your email from any browser when you are traveling, you are not constrained to the limitations of browser based access when you are at your own computer; you can usually directly access your email provided by e.g. hotmail and gmail using your favorite email client.
One other piece of related advice: using your company email address for personal matters – like reservations at West Hill House – can be a problem in addition to lack of permanency. Your employer is unlikely to sanction this use of their resource, they almost certainly are monitoring and logging your email, and some do block email that is electronically determined to be personal. If you need to access personal email from your office, using hotmail, gmail or most other similar addresses will give you full access from your browser, keep you in control, protect your privacy – and maybe your job!
And if you do change email addresses, please let us know!
June 28, 2010 by Peter MacLaren
You still miss the old Apple Menu from the pre OS X days? Me too! Well there's good news – there is something even better now available…
For a number of years I used Fruit Menu which worked well, but it initially had problems with OS X 10.6 so I went looking for something else. And discovered XMenu.
This program brings back the old-style Apple Menu to Mac OS X. It is separate from the OS X Apple Menu. It also sits in the menu bar and it is a complete hierarchal application launcher and direct file launcher: you customize it exactly as you want it to work, and it is REALLY easy to set up and use.
In addition "Snippets", its companion menu, allows you to save text clippings, Internet locations etc. that can be easily accessed and inserted into the current application. Great for "boiler plate" text, and for userIDs for those awkward websites that don't follow standards so you can't use the default ID "memory" built into Safari and Firefox.
And more.
The price? FREE. Download XMenu from this page and enjoy.
April 5, 2010 by Peter MacLaren
One challenge with PDFs created by some apps,  by scans, or by saving a document as a PDF using the universal "Print/Save as PDF" command, is that sometimes the resulting files can be VERY big. Really large file sizes are not usually a result with text documents, but files containing images can sometimes be surprisingly large, and thus not ideal for sending by email.
Fortunately there are three techniques for reducing PDF files size.
Use Preview's "Save As" command then in the bottom center you will see a box called "Quartz Filter". Select "Reduce File Size", a NEW file name, then "Save". Don't overwrite your original file as you may not want to use the new version.  Works fine with some docs, but some docs end up fuzzy.

Use Preview's "Save As" command then in the bottom center you will see a box called "Format".  Select "JPEG", a NEW file name, then "Save". Don't overwrite your original file as you may not want to use the new version. Works well for most docs with a sometimes dramatic reduction in file size, although the final resolution is not quite as high. Great for email, but don't use this if your final objective is a hard copy quality color print. The downside is that a JPEG document is not quite as universal as a PDF when sending by email.

Last and simplest, is to use the neat app called "ShrinkIt". ShrinkIt is a simple, small  tool for Mac OS X Snow Leopard that will automate the process of stripping needless metadata (for example added by Adobe Illustrator) from PDFs by re-saving them using Apple's PDF processor. For many files it will not create a dramatic file-size reduction, but in general there is no loss of quality.  Put it in your dock and just drag a PDF to it to reduce its size – very easy.
Questions? Leave a comment or email Mr Mac!
March 28, 2010 by Peter MacLaren
The Mac OSX Snow Leopard Preview application does more than just open image files. It is also a much more flexible way to look at PDFs than using Adobe Reader.
This short video shows a couple of tricks that are easy to do to manipulate a PDF, or create a new PDF document from 2 or more existing ones. You may want to view it at 720p by clicking the up arrow beside the default 360 (that will appear when you play), and in full screen by clicking on the four arrows at the bottom right of the video window.
Preview can also be used to adjust images to a precise size, overlay text on an image, rotate it and so on. Experiment! And the best thing is that Preview is already installed in your Applications folder!
By the way you will note my desktop photos changing in the background. The photos are West Hill House (of course!) and places we have visited during our stay in France.
March 24, 2010 by Peter MacLaren

So you have a desktop Mac and a MacBook for when you are traveling. You suddenly realize the file you need is on your desktop Mac at home. You are a MobileMe subscriber so you try "Back-to-my-Mac" – and as usual it does NOT work. Why? Because "Back-to-my-Mac" is VERY dependent on the router settings both at your home and where you are trying to access from. Largely out-with your control.
Don't give up. LogMeIn is the answer. You set it up on your home computer and you can then access your home files – and run apps on your home computer remotely if you wish – in a secure, password protected session from any browser on any computer anywhere. Just like that! And it's free to try! The earlier versions had a few issues, but I have been using the current version for a few weeks and it works beautifully. Your troubles are over! Enjoy…
March 12, 2010 by Peter MacLaren
As many of you know Peter, in his spare time, is a Certified Mac Consultant. As we have noticed that a large percentage of our guests are also Mac users, we thought you might be interested in some non-techie useful tips and insights from time to time.
As this part of our blog will be written exclusively by Peter, it will be written in the first person ongoing…
A little history: I have been using Macs since they were launched in 1984. Then in 2005, after "retiring" from a full time career in the Telecoms business, I took a trip to the "mother ship" in Cupertino for training and subsequent certification as a member of the Apple Consultants Network.
So to tips and insights. Starting from the top, if you are not yet using Snow Leopard, it's time! With the OSX 10.6.2 release and some updates of major apps like Microsoft Office and Quickbooks, virtually all the initial teething issues with Snow Leopard have been resolved.
Of course Snow Leopard requires an Intel based Mac. If you still have one of those old steam powered PowerPC based machines it REALLY is time to make the shift. You are just wasting your precious time with the slower processors, reduced functionality and – for laptops – shorter battery life. Remember that time is the fundamental non-renewable resource! And increasingly new apps and app updates will be for Intel Macs only.
And my top picks for hardware? For desktops the MacMini is an amazing machine for 90% of Mac users. Match it up with your existing LCD monitor – or buy a new one, as there are lots of bargains these days. (Make sure the LCD has a DVI input.) For laptops go for a non-glare MacBookPro – the $50 premium for non-glare is well worth it (available on the 15 and 17 inch models).
So that's it for starters. If you do have questions post a comment. I'll try to reply to all of them, and deal with questions that likely have general interest in a future blog.
Peter a.k.a. Mr Mac