Cyber Monday – 25% Savings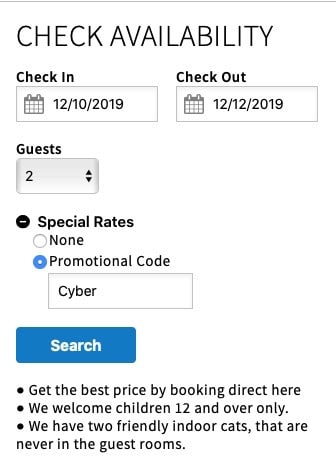 Save 25% using code "Cyber"
Save 25% on weeknights when you Book online on our website on Cyber Monday for a winter stay through January 31st, using promotion code "Cyber".
The booking window will open at 11PM EST on Sunday December 1st and close 24 hours later.
There are no date restrictions however the discount only applies to weeknights – Sunday through Thursday nights – and does not apply weekends nor December 24th to January 4th inclusive – normal prices apply to those days & dates.
Please don't call us – this is a cyber deal only!