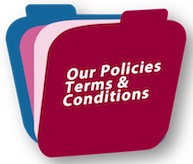 The Highland Room has a private spiral stairway and features a Scottish theme that reflects Peter's homeland. It has a queen-size bed bedecked with tartan, a comfortable couch for sitting and a gas fired "wood stove". Old barn-board walls and exposed hand hewn rafters give the room the feeling of a quaint highland cottage, and the bagpipes on the wall leave no doubt of the room's credentials! The suite's private ensuite bathroom features a gleaming brass sink and a Jacuzzi tub with a built-in shower.
Video from a Garden Room guest…"The stay was remarkable. We've been to many bed and breakfasts, and this is the absolutely the best B&B we have ever been to. So we'll be back!" Gretchen, from Louisiana
Rate: $160 to $210 per night.
Occupancy: 2
Features: Scottish themed, queen bed with memory foam, gas-fired stove, air conditioning.
Bathroom: Jacuzzi w/ shower, brass sink
Have a look at the Floor Plan.
Please view our policies for information about deposits and payments etc.