Pricing Details:

$149 per couple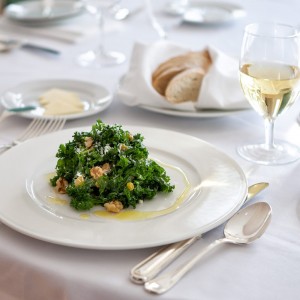 Add dinner to your stay, on one or more evenings, at the inclusive special price we have arranged with one of the best restaurants in the Mad River Valley, if not in Vermont. Just a few minutes drive from the B&B.
275 Main at The Pitcher Inn, the Relais and Chateau Hotel in Warren village, is a jewel of sophisticated dining and the menu prepared by Executive Chef Sue Schickler, which changes almost daily, is replete with brilliantly prepared dishes. Open daily except Tuesday.
Your dinner will be your selection of 3 courses each from the wide ranging menu. The special inclusive price of $149 per couple includes taxes and gratuities. Beverages are additional.
Please order this dinner add-on when you book your stay. Not available on some dates.