Come Elope at West Hill House B&B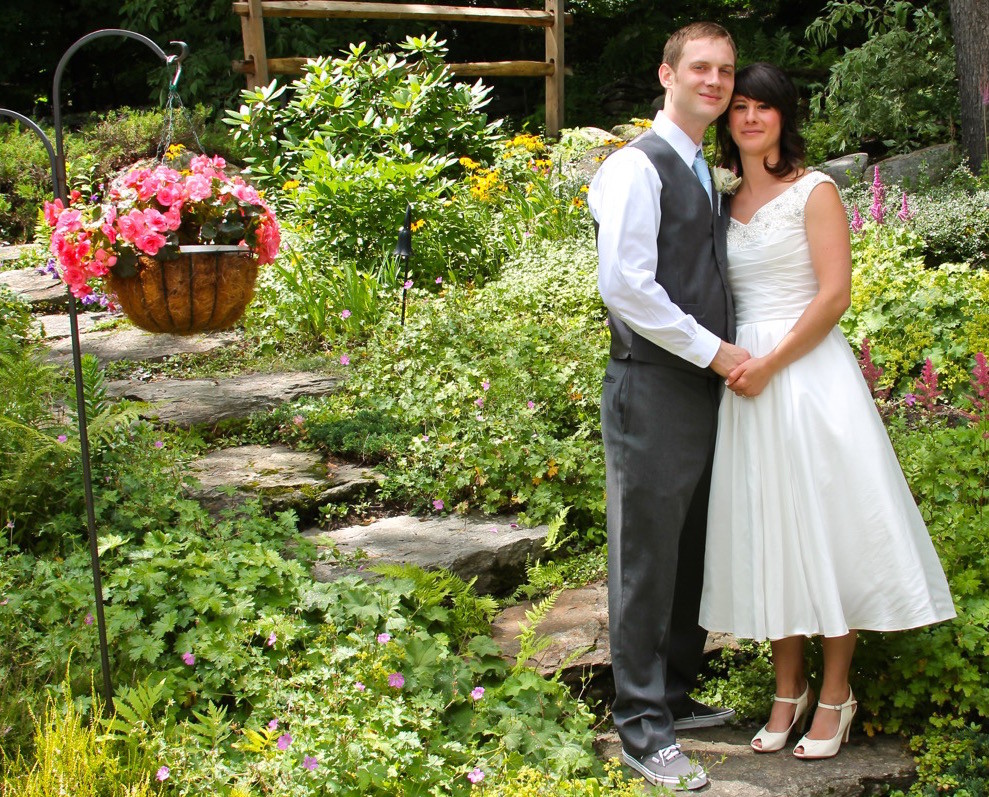 In the beautiful Green Mountains of Vermont
We believe in the power and grace of marriage and we believe that your marriage, the joining of two human beings who are in love with each other, is to be celebrated in a beautiful and personal style.
Eloping emphasizes the celebration of the marriage of two people rather than the hosting of an event.
Eloping is about a couple in love, a celebrant, a photographer, perhaps a few intimate friends and family, and a small reception to celebrate the occasion.

At West Hill House B&B you can experience the beauty of the Green Mountain location and focus on intimacy of the vows you exchange. This step in your life journey together embraces many memories, and helping to create and capture these memories is the service which we provide.
For your elopement you can choose from our two all-in-one options below:
---
Just Us – A Wedding for Two – midweek with no guests
An excellent Justice of the Peace who will officiate at your ceremony and will contact you ahead of time to work with you to personalize your ceremony
A wedding cake and a bottle of Champagne or sparkling cider
Two keepsake signature West Hill House B&B Champagne flutes
Digital photographs and slideshow of your ceremony
Seasonal flowers: either 2 small corsages, boutonnieres, or bouquets or a table arrangement
Two weekday nights of accommodation in either the Wildflower or Mountain Room (further nights at regular rates). You can upgrade to a weekend.
This option is priced from $1,049 plus tax (weekdays)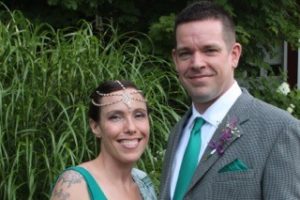 Sharon & Jeremy have graciously allowed us to share with you the wedding slideshow that Peter created for them. It runs about 8 minutes.
The Diamond Elopement – A Wedding for Two – anytime
All of the Just Us Elopement, and…
Accommodation upgraded to two weekday or weekend nights in the Paris Suite or Logan Suite (further nights at regular rates)
You may invite up to 16 guests to join you for just an extra $20 each.
This option is priced from $1,249 plus tax (Paris Suite, weekends)
While these inclusive Elopements offer everything you need, we recognize that some couples may wish a more customized event, which we will be happy to discuss. For a larger number of guests see our Intimate Weddings for details.
The Application for Vermont License of Civil Marriage is available on-line and can be paid for at the town hall when you pick up your license. For more info read the Q&A about getting married in Vermont.