Memorable Weddings in the Green Mountains of Vermont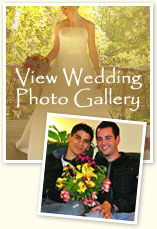 On the wooded slopes of Vermont's Green Mountains, West Hill House B&B along with its Handsome Red Barn is a beautiful setting for your special day. The surrounding Mad River Valley, with its gorgeous scenery, year round activities like skiing and golf, and attractions including Ben & Jerry's, is the perfect destination to invite your guests to come to for a few days to explore, enjoy and relax.
As you and your guests come up the quiet country lane to our beautiful 1850's home, you will all be surrounded by the peace and serenity of the trees and hills. It is our goal to do all in our power to help you have a happy wedding day, one that you will have fond memories of 25 years down the road! With this goal in mind, we will work with you to personalize your event and to accommodate your wishes.
We will be delighted to work with you to plan your wedding for up our maximum of 50 people. (We also offer two Elopement options.)
Venue pricing package starts at $65 per person plus tax.
We are happy to recommend excellent local wedding professionals including:
• Creative florists
• Outstanding photographers
• Ingenious caterers
(meals from $45 + service & tax per person)
• DJ's
• Classical musicians
• and many others
For details email us at:
weddings@westhillbb.com
or call us at: 802-496-7162
The two videos are of Magda & Alex and Alissa & Sarah. Both couples were married at the B&B.
The Application for Vermont License of Civil Marriage is available on-line and can be paid for at the town hall when you pick up your license. Read the Q&A about getting married in Vermont.