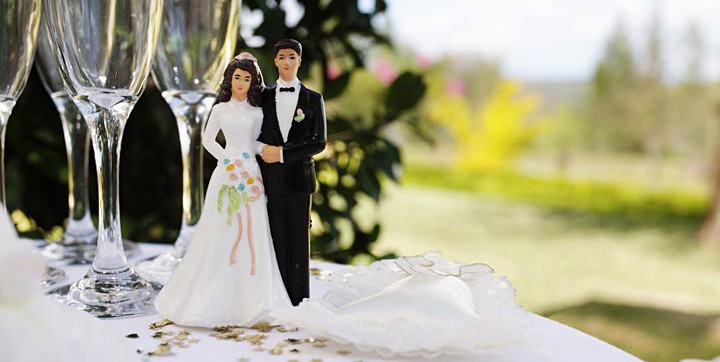 There's just about nowhere more perfect for an outdoor Vermont wedding than West Hill House B&B in the Mad River Valley – and now is the time to plan that summer wedding you've always dreamed of.
Whether you're going for a big ceremony with all your friends and relatives, a more intimate ceremony, or just a simple elopement, we have the experience and facilities to help make your special day one that you will look back on with fondness for the rest of your lives.
Our all-season, Handsome Red Barn is the perfect venue for larger weddings, as it is newly renovated and can comfortably accommodate up to 50 people. We don't overload ourselves with big events – only six a year – so we can devote the helpful kind of stress-free attention your wedding deserves.
With our extensive experience hosting weddings, we're familiar with all the wedding professionals the Mad River Valley has to offer, so we can help coordinate the services that fit your needs: catering, music, photography, cake, Justice of the Peace, and more. No detail is too small.
West Hill House B&B is ready to accommodate your rehearsals, receptions, and dinners, too. We offer on-site catering and we're even state licensed for the sale of beer and wine!
Prefer elopement to a big ceremony? We have a number of elopement plans to suit whatever size ceremony you're planning: whether it's just the two of you or up to 16 guests.
We're the perfect location for your Vermont Honeymoon, too – whether you get married here or not! West Hill House B&B's location on a quiet country lane in the heart of Vermont's lush Green Mountains is the epitome of intimacy and relaxation. Settle into one of our unique guest rooms with its incredibly comfortable bed, warm and soothing double Jacuzzi tub, pampering hosts, and only minutes away from a wide array of year-round activities.
With the amenities at West Hill House B&B and the natural beauty of the Mad River Valley, your perfect, outdoor Vermont wedding is but a reservation away. Don't let the opportunity to hold your ceremony at our popular wedding venue slip away: book now.