Captivating Vermont Wedding Venue at West Hill House B&B
On the wooded slopes of the Green Mountains, West Hill House B&B along with its Handsome Red Barn make the ideal Vermont wedding venue for your special day. As you and your guests come up the quiet country road to our beautiful 1850's home, you will be surrounded by the peace and serenity of the trees and hills.
Weddings at West Hill House B&B take place in the many beautiful outdoor settings on the property, including: the gazebo, gardens, meadows, and by the ponds – all with forests and mountains in the distance. An exceptional Justice of the Peace is available to lead your ceremony in the setting of your choice at our Vermont wedding venue.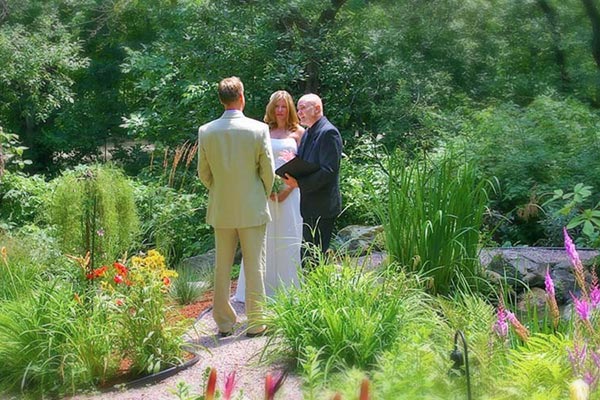 You have chosen to share your special day with those near and dear to you without the stress of a big showy wedding. We believe in the power and grace of marriage and that your wedding, the joining of two human beings who are in love, is to be celebrated in a beautiful and personal style.
Our Micro-Wedding package offers you the simplicity of an inclusive package with the option to invite up to 16 guests to join the two of you.
Priced from $1,414 + tax, weekend stay in the Paris Suite (pricing is based on the room and date).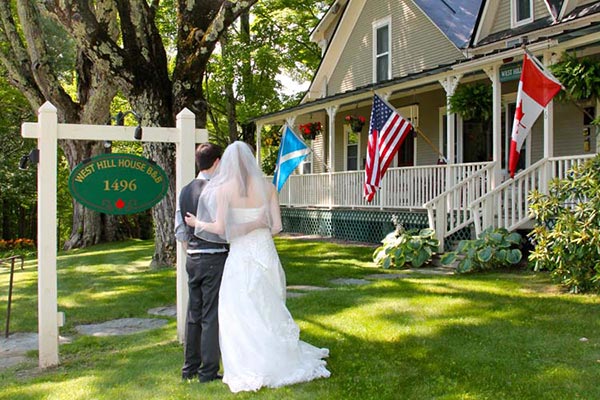 It is our goal to do all in our power to help you have a happy wedding day, one that you will have fond memories of for a lifetime. 
Please review our comprehensive Intimate Wedding package. We look forward to helping you personalize your celebration and to accommodate your wishes for up to our maximum of 50 people. Catering can range from simple appetizers (or s'mores around the campfire) to an elegant sit-down dinner.
Venue pricing package starts at $75 per guest, plus tax. Catering pricing is additional.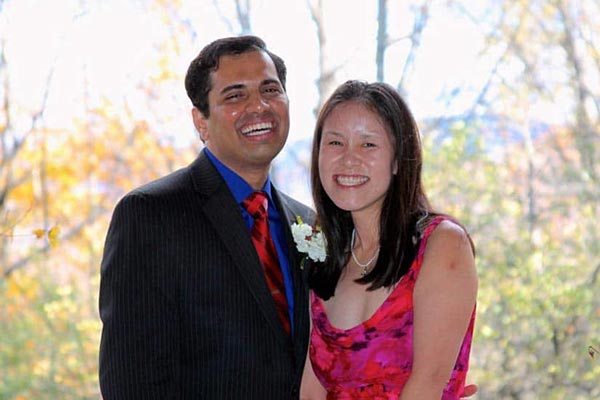 We also offer an Elopement Package for just the two of you – please click the link for more details.
Eloping emphasizes the celebration of the marriage of two people rather than the hosting of an event. Eloping is about a couple in love, a celebrant, a photographer, and a small reception to celebrate the occasion
To discuss the details of your wedding plans, please email us at: weddings@westhillbb.com or call us at: 802-348-2832 – we'd love to talk about your special day.
We are happy to recommend excellent local professionals including:
• Florists
• Photographers
• Caterers (meals from $50 + caterer's services & tax per person)
• DJ's and Classical musicians
• And anything else you may need to make your day perfect.
As well as helping you plan a romantic ceremony, we'll help you provide an opportunity for you and your guests to experience our Vermont destination; the sights, the sounds, the smells, the shops, the food, the artisans, the recreation opportunities and, of course, the wedding! Please read our post about group activities that we're happy to help you organize for you and your guests.
"Nothing but great things from Peter & Susan ... Everything went so great today ... It was because of them."
Blog Posts about our Vermont Bed and Breakfast in Warren VT