January 11, 2014 by Corey A. Edwards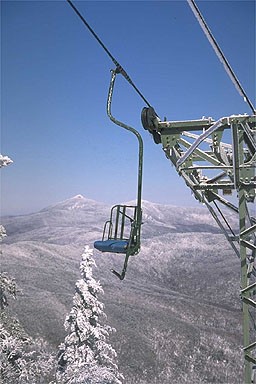 Perched on the backbone of the Green Mountains, Mad River Glen has been ranked by SKI magazine as the most challenging resort on the East coast, due in no small part to having a 2,000 foot (610 m) vertical drop – this despite the fact that it's not that large of a resort!
Mad River Glen is a committed "skier's mountain," too – meaning it is one of the few ski resorts in the US to enforce a total ban on snowboarding. Now, while this is bad news for snowboarders, it's great for those skiers out there who have, for what ever reason, formed a, shall we say, "definite opinion" about sharing the slope with snowboarders – or even those who have *no* opinion on snowboarders.
A lot of Mad River Glen's approach is hand's off: they don't groom the slopes much, if at all, preferring to let things lay as they land, as it were. This means the trails can have a decided natural feel to them – and boy do they vary in difficulty!
Read the rest of this page »