Serving it up:
Mud season is a gray and rainy time here is the northeast. The snow has melted, the ground is thawing and the rain is coming down. Sometimes a sweet and gooey baked treat is the perfect pick-me-up on a gray and rainy day.  This baked treat fits the bill perfectly, a brownie-like cake base topped with nuts, marshmallows and chocolate icing. Due to its bumpy appearance it resembles a bumpy and muddy gravel road during mud season. But of course this tastes much better than mud!
Thanks to my sister for this recipe and while she has never been here in mud season but I am pretty sure she has seen her fair share of mud in the places she has lived.
Ingredients:
1 c. butter or marg
2 c. sugar
4 eggs
1 1/2 c. flour
1/3 c. cocoa
1 c. chopped nuts, walnuts or pecans are a good choice.
Method:
Set the oven for 350°F.
Cream the above and spoon the batter into a 9×13 greased pan and bake for 30 -35 minutes.
Remove from the oven and immediately sprinkle the top of the cake evenly with 3-4 cups of mini marshmallows, enough to completely cover the cake.
Return to the oven for 3-5 minutes until the marshmallows are slightly puffy.
Remove from the oven and sprinkle the chopped nuts on top of the melted marshmallows.
Cool for 30 minutes.
Icing:
3 c. powdered sugar (icing sugar)
2 T. cocoa powder
1/3 c. butter or marg, softened
2 t. vanilla
3 T. milk – you may need to add more
Method:
Mix all the above together. If using an electric mixer or beater, be sure to start the machine at a low speed or you will have powdered sugar everywhere!
You may want to add some more milk so that your icing is rather thin and can be drizzled across the top of your marshmallow.
Cut into squares with a sharp knife dipped frequently in hot water. A cool knife will pull the marshmallow off the cake.
Dishing it out:
For me, mud season is greeted with mixed emotions.  I love winter. I've successfully skied Mad River Glen, do my fair share of shoveling and don't mind driving in the snow. Although I hate to see the snow disappearing, there is excitement in knowing that the spring flowers will soon be appearing in our gardens. Meanwhile we all manage to get through mud season by knowing which gravel roads to avoid and which can be more easily traversed.
It is the moisture in the soil from the melting, thawing and the rain that allows Vermont to be the 'Green Mountain' state. This past winter Sugarbush Resort, just  mile from us, recorded 363 inches of snow at the top of the mountain, just one inch short of the 1995-96 record snowfall. It was indeed a great 2016-17 winter.
Whether you visit West Hill House B&B in the winter, spring, summer or autumn, you will be guaranteed a warm welcome and a plate of home baked goodies will be waiting on the sideboard.
January 27, 2017 by Corey A. Edwards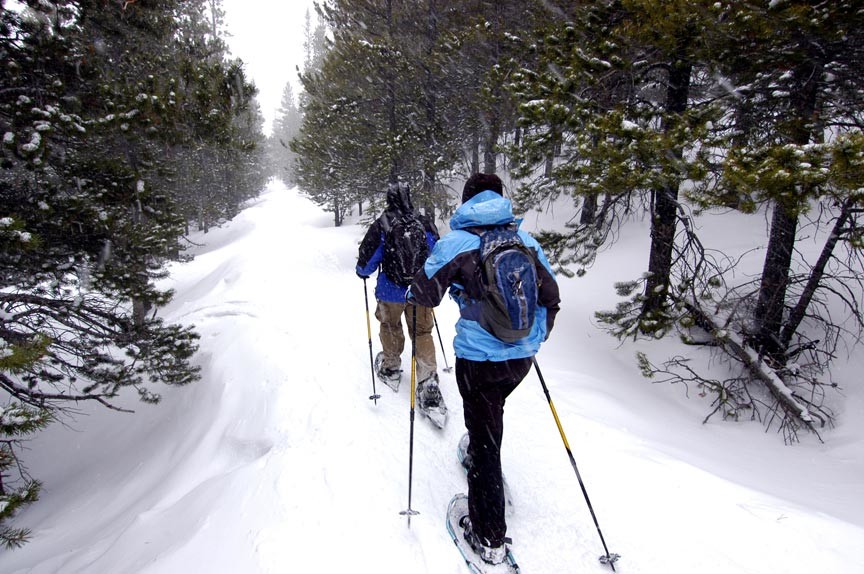 If you haven't been on a snowshoe tour in the Mad River Valley, you're missing out on one of the more relaxing winter experiences Vermont has to offer.
It probably goes without saying but, if you're a hiking enthusiast, you'll love snowshoeing. On skis, it's about the ride while, on snowshoes, it becomes more about your surroundings. There's something magical about entering the woods when they're blanketed with snow and enjoying them with a more contemplative and low-impact pastime.
Snowshoeing extends the hiking season and the popularity of this age-old sport is on the rise. Our Vermont bed and breakfast is right off the Catamount Trail, so we keep snowshoes on hand for those who want to go exploring the immediate neighborhood.
Read the rest of this page »
December 28, 2015 by Corey A. Edwards
Here it is, almost New Year's Eve, 2015 – and what a year it has been! Can you believe the year is almost over? West Hill House B&B, here in Vermont's Mad River Valley, has had a great year: wonderful, fun, and busy – and we give much of the credit for our great year to you, our guests!
We love what we do and where we do it. Living in the Mad River Valley is treat enough – but being able to share it with so many guests over the year, and then hearing how much they enjoyed their stay with us? Priceless.
Read the rest of this page »
December 14, 2015 by Corey A. Edwards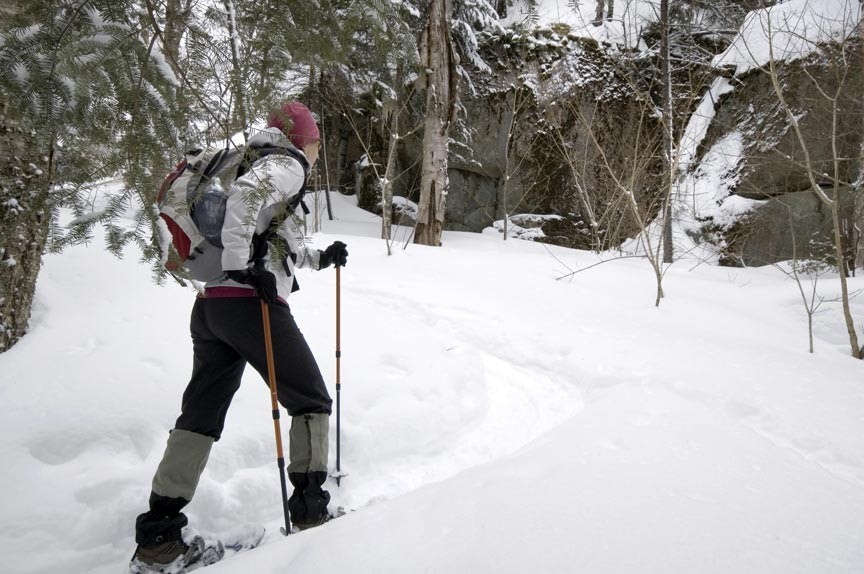 Vermont's Mad River Valley is known for its skiing – Mad River Glen, Sugarbush, Olé's Cross Country, Blueberry Lake, we've got the best – but snowshoeing Mad River Valley is also a popular winter pastime.
Snowshoeing popularity is on the rise, with light, modern, aluminum and carbon fiber snowshoes designed to not just walk atop the snow with more ease than the old, wood and cat-gut kind, but to even run across it! Snowshoeing has come a long way …
And so, too, might you! People come from all over to enjoy the kind of skiing and snowshoeing Mad River Valley offers. Most of our ski resorts offer snowshoeing trails along with skiing and snowboarding, often snowshoeing gear rentals as well.
Read the rest of this page »
November 29, 2014 by Corey A. Edwards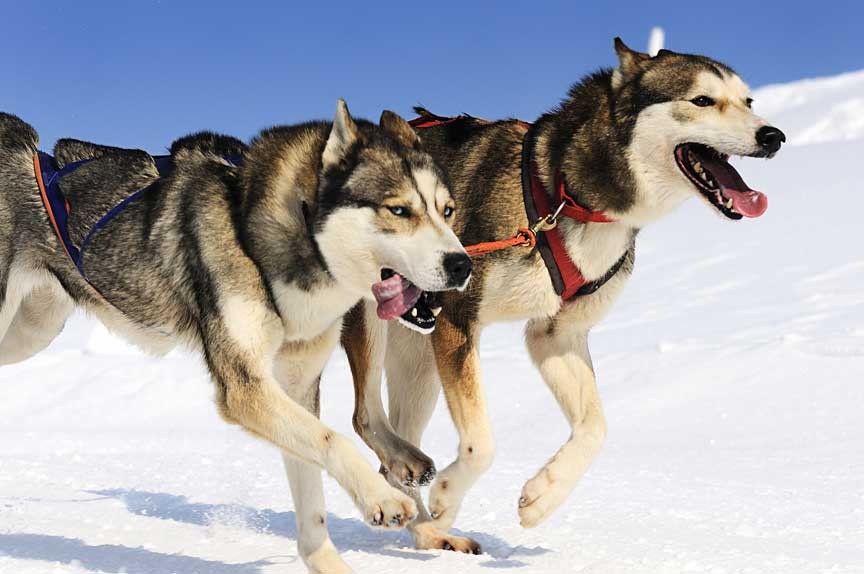 You knew you could ski, sled, and snowshoe Mad River Valley – but did you know dog sledding Mad River Valley was an option as well?
You hear a lot about those other winter sports because you can do them just about anywhere (albeit not as nicely as you can here) and, thus, people expect them – but dog sledding doesn't come up all that often because, unless you're headed to Alaska, right? Well, think again! Dog sledding Mad River Valley isn't just a possibility, it's a popular pastime!
Read the rest of this page »
February 28, 2014 by Corey A. Edwards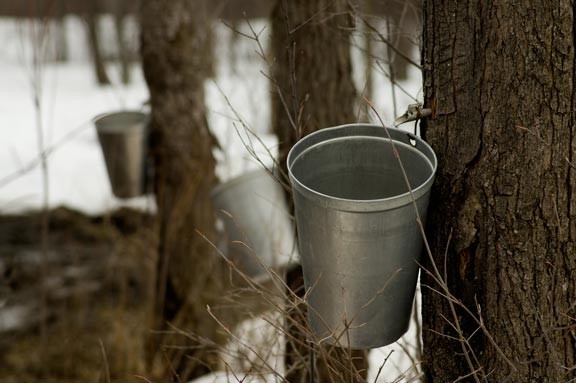 It is probably a little hard to believe, what with so much snow on the ground and all but Spring is fast approaching and that means one thing: Sugaring Time!
If you're scratching your head at that, it's clear you are not from Vermont because, up here, *everyone* knows about sugaring time. It's a major event! Maple, as they say, is in the blood of Vermonters.
Oh, and now I've gone and let the cat out of the bag with that word: "maple."
Read the rest of this page »
December 30, 2013 by Corey A. Edwards
Our location in Vermont's Mad River Valley has us near the center of so many things the whole year 'round. Once the snow flies, skiing is one of the first things to come to mind and, when it comes to skiing, Sugarbush Resort is hard to beat.
The largest ski resort in New England, Sugarbush boasts six peaks, two uncrowded mountain areas, and 2,000 acres of backcountry in the Slide Brook Basin – no wonder it was ranked #1 in Terrain Variety by SKI magazine!
Read the rest of this page »