Wine is not something usually associated with Vermont. Maple syrup and craft beers top the list. Vermont is, however, becoming internationally known for its wine. Within an hour and a bit of West Hill House B&B there are numerous vineyards that welcome visitors and offer tasting opportunities. Two of our favorites are Lincoln Peak Vineyard and Boyden Valley Wine & Spirits.
Lincoln Peak Vineyard is on the route to Middlebury which is a great college town worth exploring. Evolving from an apple orchard to strawberry fields and ultimately to a vineyard, Lincoln Peak Vineyard is now one of the largest grape producers in Vermont. The vines came from a fellow vintner in Minnesota and are a winter-hardy grape variety that is happy in the Vermont climate.
Making a first batch of commercial wine in 2006, Lincoln Peak now produces over 25,000 bottles of wine a year all from grapes grown on their own vineyard. Entering the International Cold-Climate Wine Competitions for four years has garnered Lincoln Peak Vineyard three best-in-show awards along with several gold and double-gold medals.
Lincoln Peak Vineyard opens its 2017 season on May 20 offering visitors a chance to taste some of their 12 great wines with fun names like Starlight, Petite Pink and Ragtime. We stock two Lincoln Peak wines at West Hill House B&B, La Crescent and Marquette.
Like many Vermont enterprises, Boyden Valley Winery & Spirits evolved through a long family history. The Boyden family began farming 800 acres over 100 years ago. Purchased in 1914,  the Boyden family started with 28 head of dairy cows. Frederick and Phila Boyden along with their nine children planted the roots of what today is the thriving business.
David, Mark and Stephanie are the 4th generation on the farm. David and his wife Linda, his siblings Mark and Stephanie and the rest of the team, oversee activities encompassing raising beef cattle and organic crops, tending 10,000 maple trees, raising cold climate grapes, making wine and more.
Boyden Valley Winery was one of the first licensed wineries in Vermont. Hardy cold climate vines were planted in 1996 and while waiting for them to mature, the Boydens began to craft fruit wines. Now they offer 20 award winning creative wines. They also took advantage of their other famous Vermont products, cream, apples and maple syrup and have created the most amazing cream liqueur, Vermont Ice Maple Cream Liqueur. The only thing they don't produce on the property is the glass bottle the liqueur is in!
Their tasting room is a beautiful barn and the family members and staff are not only very friendly but are knowledgeable about all aspects of wine production from the ground to bottle. The tasting room is open year round and special tasting events take place from time to time.
Vermont Ice Maple Cream Liqueur is a much loved constant in the bar at West Hill House B&B.
When you visit West Hill House B&B we will be happy to direct you to these and other near by vineyards. Remember to drink responsibly and have a designated driver.
Serving it up:
Mud season is a gray and rainy time here is the northeast. The snow has melted, the ground is thawing and the rain is coming down. Sometimes a sweet and gooey baked treat is the perfect pick-me-up on a gray and rainy day.  This baked treat fits the bill perfectly, a brownie-like cake base topped with nuts, marshmallows and chocolate icing. Due to its bumpy appearance it resembles a bumpy and muddy gravel road during mud season. But of course this tastes much better than mud!
Thanks to my sister for this recipe and while she has never been here in mud season but I am pretty sure she has seen her fair share of mud in the places she has lived.
Ingredients:
1 c. butter or marg
2 c. sugar
4 eggs
1 1/2 c. flour
1/3 c. cocoa
1 c. chopped nuts, walnuts or pecans are a good choice.
Method:
Set the oven for 350°F.
Cream the above and spoon the batter into a 9×13 greased pan and bake for 30 -35 minutes.
Remove from the oven and immediately sprinkle the top of the cake evenly with 3-4 cups of mini marshmallows, enough to completely cover the cake.
Return to the oven for 3-5 minutes until the marshmallows are slightly puffy.
Remove from the oven and sprinkle the chopped nuts on top of the melted marshmallows.
Cool for 30 minutes.
Icing:
3 c. powdered sugar (icing sugar)
2 T. cocoa powder
1/3 c. butter or marg, softened
2 t. vanilla
3 T. milk – you may need to add more
Method:
Mix all the above together. If using an electric mixer or beater, be sure to start the machine at a low speed or you will have powdered sugar everywhere!
You may want to add some more milk so that your icing is rather thin and can be drizzled across the top of your marshmallow.
Cut into squares with a sharp knife dipped frequently in hot water. A cool knife will pull the marshmallow off the cake.
Dishing it out:
For me, mud season is greeted with mixed emotions.  I love winter. I've successfully skied Mad River Glen, do my fair share of shoveling and don't mind driving in the snow. Although I hate to see the snow disappearing, there is excitement in knowing that the spring flowers will soon be appearing in our gardens. Meanwhile we all manage to get through mud season by knowing which gravel roads to avoid and which can be more easily traversed.
It is the moisture in the soil from the melting, thawing and the rain that allows Vermont to be the 'Green Mountain' state. This past winter Sugarbush Resort, just  mile from us, recorded 363 inches of snow at the top of the mountain, just one inch short of the 1995-96 record snowfall. It was indeed a great 2016-17 winter.
Whether you visit West Hill House B&B in the winter, spring, summer or autumn, you will be guaranteed a warm welcome and a plate of home baked goodies will be waiting on the sideboard.
Mud season is upon us here in rural Vermont. A time when the snow melts, the ground thaws and the rains come. Although the ski season has come to an end many B&B owners like ourselves remain open and welcome guests while we catch up on the B&B 'honey-do' list.
Mud season is a perfect time to get away from your day-to-day routines and enjoy relaxing at a B&B with your special someone. It is a quiet time in this part of the country, and although the skiers have left, the roads still lead to the beautiful Green Mountains of Vermont —if you follow the driving directions.  Of course on our website we do provide you with a 98% mud-free route to our B&B.
Yankee Magazine had a lovely oh-so-true story this month entitled 'Hard Drive' which described perfectly the challenges of not only mud season but, mud season in combination with GPS.
Vermont has 8,600 miles of unpaved roads (that's twice the length of the continental US) and only 6,000 miles of paved roads. Those who live here appreciate the gravel roads and the beauty found along these roads less taken.
One of the challenges of mud season is that many of the gravel roads turn to a wonderful chocolaty brown layer of mud. While looking innocent enough, in some places the mud is ready to challenge you: will you make it through or will you be caught.
During mud season Vermont's B&Bs want to help you journey smoothly so we all recommend the same thing, "We live here and know the roads well — please read through our recommended directions and don't let your GPS or mapping website lead you astray!"
The subtitle of Yankee Magazine's 'Hard Drive' story is "The GPS crowd learns that when it comes to country roads, some are less taken for a reason."
Absolutely true! While GPS may give you the shortest route, that route might actually turn out to be a farm road or a gravel-road mountain pass deep in mud. In winter you may be led to a road actually closed in winter one which has been closed in winter since the beginning of time!
The key words are "we live here and know the roads well". While the route we suggest may be a bit longer, the timing is usually within minutes of the same and in the long run may require lots less time than waiting for a tow truck to pull you out of the mud!
We want you to arrive happy and relaxed, not stressed out!
So what's to do in Mud Season you ask? Plenty. Here are a few suggestions:
Sign up for a Brews and Snooze tour
Visit the Valley Arts gallery or take part in one of their special classes
Shop at the 'Almost World Famous Warren Store' they have a great deli too!
See the vast array of Vermont artisan talent at the Artisan Gallery Shop
Get a jump on Christmas decorations at All Things Bright and Beautiful
Check out the paintings and photographs by local artist at the Parade Gallery in Warren
Enjoy dinner at one of the local restaurants. While some are closed in mud season, there is still good dining to be had. Perhaps even dinner at the B&B.
Visit the waterfalls or one of the other self-driving tours we have created for you
The Three Mountain Café is a good stopping spot for a bite to eat and to check out local antiques
Visit The Store for all things kitchen related and they have classes as well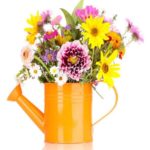 Whether you venture out and about or cozy up at the B&B; breath deeply, enjoy the mountain air and above all, r e l a x !
We are ready help you get started on your Vermont get-away. Check out out our Spring Showers bring May Flowers special or just give us a call at 802-496-7162 to make your relaxation reservation.
A beautiful, warm and sunny mid-April day just begs to be enjoyed so, having no overnight guest to attend to, we set out to enjoy the afternoon and view the works of area artisans.
Our afternoon outing started in Middlebury, about 45 minutes from the B&B, where we stopped at the Vermont Coffee Company for coffee and some lunch. The Vermont Coffee Company is a small company that began slow-roasting small batches of coffee in 1979. As they note, "All the coffees we buy are organic and fair trade. While on their own these aren't 'quality standards' they are standards for a higher quality of living for the farmers who grow the coffee." (Open weekdays only, until 2PM.)
Our guests love the dark roast that we use for our breakfast coffee. Buy Vermont Coffee Company coffee, save the brown paper wrappers and trade them in for some cool stuff – a travel mug? Perhaps, but saving up for a special Vermont Teddy Bear with a "Friends" t-shirt won't take too much longer!
Next stop was Bristol nestled at the foot of the Green Mountains just over the Gap from Warren. The town dates back to 1762. While many of the buildings date from a later time period, the entire downtown is a National Historic District. The town green has been a central part of village life throughout the town's history. The Bristol Band has presented outdoor summer band concerts in the gazebo on the town green every Wednesday from June through Labor Day since shortly after the Civil War.
Two beautiful shops on the main street in Bristol that are not to be missed bring to light the incredible talent of Vermont artisans.
Art On Main is a charming community supported artist cooperative showcasing the talents of artisans from around the state. This small gallery exhibits and sells an abundance of delightful creations, the work of over 80 artists both well known and newly emerging talent.
A wide variety of media are represented including hand thrown pottery, exquisite jewelry, textiles in various styles, woodenware, fine art, glass, small furniture items and photography.
The creations are attractively displayed making each item a treat for the eye. Numerous community events are scheduled throughout the year at Art On Main: rotating exhibits, featured artist series, open studio weekend, artist demonstrations and an emerging artists exhibit.
Vermont Tree Goods is an absolute joy to visit. This local company mills lumber and creates the most incredibly beautiful furniture from recycled heirloom trees that have reached the end of their growing years. Through the transformation into furniture, these magnificent beings extend their legacy by living on in homes and businesses. Using trees that are too large to fit into the usual lumber mill saws, Vermont Tree Goods artisans take the large trees and using their vision create what the tree wants to be made into.
From bedsteads to bookcases and tables to trivets, each piece of wood has a story. Each piece is hand crafted, natural-edged, Vermont grown and Vermont made. The pieces have timeless design and so stunningly finished that the grain of the wood cries out to be caressed. Unfortunately, in 2016, the largest elm in the entire northeast succumbed to Dutch Elm Disease. Fortunately however, at the end of its life Vermont Tree Goods and the Nature Conservancy worked together to continue the legacy of that beautiful tree and may lovely pieces have been created from the wood of this historic tree.
All the tables, benches and home goods crafted from this magnificent red elm by the VTG artisans are branded with the unique VT Elm logo, a silhouette of the tree.
We are proud that our guests are able to be part of this legacy as we have four teapot trivets made from this stately elm.
Before heading back to West Hill House B&B we stopped at a favorite, the Bristol Café, to sit outside in the warm sunshine and enjoy a mug of tea and some home baked goodies.
With explorations over for the day we headed back home and across the Gap to Warren.
If you are ready to escape from your usual routines for a while, your explorations can be just around the corner. We invite you to come stay with us at West Hill House B&B, adjacent to the Sugarbush Resort and Golf Club and just a few miles from the town of Bristol. Let us work with you to plan your road trip in the beautiful Green Mountains of Vermont.
How many words can you think of that contain the word moon? 10? 25? 50? More? Well done! An internet search finds over 190 words containing the word moon. Here are but a few…
Moon: The Moon is an astronomical body that orbits planet Earth, being Earth's only permanent natural satellite.
Man-in-the-moon: Although there is said to be a man in the moon whose face is always looking at us, Neil Armstrong was actually the the first man to set foot on the Moon.
Moonstone: n. A variety of feldspar valued as a gem for its pearly translucence.
Moonlight: n. The light reflected from the surface of the moon.
Moonshine: n.Illegally distilled liquor, especially whiskey. Also called regionally white lightning.
Blue Moon: a song written by Rodgers and Hart in 1934 which has become a classic and recorded by many.
Moonwalk: n. A dance step in which the dancer creates the illusion of walking forward while actually sliding back one foot at a time.
Honeymoon: n. The traditional holiday taken by newlyweds to celebrate their marriage in intimacy and seclusion.
Did you include Babymoon in your list? Yes, babymoon. It's not a tiny moon however it is a popular "moon" to be enjoyed by parents-to-be.
Babymoon: n. A relaxing and romantic vacation taken by parents-to-be before their baby is born.
Whereas a honeymoon is a celebration of your new life ahead, a babymoon is a celebration of the old life you're about to leave behind, well hopefully not leaving behind but celebrating the life you are about to bring into to your world.
General wisdom says you and your significant other are entitled to a babymoon during each pregnancy. After all, you're about to embark on seemingly months of straight up nighttime feedings (where you may even get a chance to see the moon!), dirty diapers, and crying so you might as well try to get in a little relaxation while you can.
No matter the season, a babymoon should not be the sightseeing adventure of a lifetime rather a chance for the two of you to relax and rekindle your relationship before your baby comes and life changes in ever so many ways. Some babymoon couples head to sea and sand, some to countryside gardens,  and some to the peace of the mountains.
So if it is the fresh air and peaceful mountains you are looking for, Vermont is the place to be. Outstanding bed and breakfasts invite relaxation, additionally many offer Babymoon Specials which may include such treats as a romantic dinner for two, couples' massages with a special prenatal massage for mom, chocolates of course and a small keepsake for baby. Nearby pathways and mountain trails invite walking and our friendly locally owned shops offer everything from hand crafted children's toys and snuggly quilts for the new little one to that something special to remember your trip by.  Especially noteworthy are the excellent restaurants with healthy, locally grown food which is a treat to body and soul.
Therefore, if you are parents-to-be, we invite you to book yourselves a babymoon and relax in beautiful surroundings of West Hill House B&B nestled in the beautiful, peaceful Green Mountains of Vermont.
February 5, 2017 by Susan
Maple syrup and Vermont go together like, well, maple syrup and pancakes! Forty years are required to grow a sugar maple tree large enough to tap. A tree ten inches (25 cm) in diameter is considered minimum trappable size for one tap. A grove of sugar maples is called a sugar bush or sometimes a maple orchard. It takes 4-5 taps to produce enough maple sap (40 gallons – 150 liters) to produce one gallon of syrup. Would you like to see it in action?
The Vermont Maple Open House Weekend will be held the weekend of March 25th and 26th in 2017, and you can experience it right here around West Hill House B&B.
The West Hill Sugar Orchard is a short walk from the B&B and is a small scale, locally operated and community supported maple syrup producer. The orchard gathers its sap by bucket and boils it over a wood fire using traditional maple sugaring techniques. Owner Glenn and his associated will be ready to welcome you for a visit over the weekend!
For breakfast we shall of course be serving maple syrup to accompany Susan's delicious dishes, and maybe even as part of breakfast dessert. Newly produced 2017 will be available to purchase packaged in Glenn's signature glass bottles decorated by his own wood prints. To help you enjoy this special weened we have created a special package just for you!
Read the rest of this page »
It's summer vacation time and no matter where your  travels may take you, it is nice to be given a warm welcome upon arrival at your destination.
Fredericksburg Texas, now there's a town that knows how to welcome folks!
Some years ago, I went on a girls-weekend to A Place In Time B&B in Fredericksburg, TX. We chose the Ruby Bell Suite on the second floor as it was perfect for the three of us. We received a warm greeting from Jon (innkeeper/owner) as well as from the local shopkeepers and restaurant staff we met as we explored the area. In the intervening years I have continued to receive their newsletter, which highlights events going on at the B&B as well as festivals and activities in the town. The newsletter makes me feel welcomed all over again. While visiting this delightful town may not be in your immediate plans, I highly recommend a visit to Fredericksburg, TX because it's a friendly and welcoming.
And why is this such a friendly and welcoming place? Because as the town points out…
Isn't this a wonderfully creative idea? Now we can't all rename the streets in our towns but we can all give a warm welcome to visitors. Hospitality always gives visitors and guests feel a warm feeling. Whether you are greeted in your own language; Welcome! !Hola! Aloha! Bienvenue! Willkommen! Ciao! Välkomnde! or perhaps Witja!, or you meet with helpful folks when you need directions, receive excellent service in a shop, are greeted with a cheery smile from a local or are welcomed by the names of the streets, it's a good feeling.
In the 10 years we have owned West Hill House B&B we have welcomed guests from every continent (we counted the scientist who had been stationed for a number of months in Antarctica). Whether you come for romance, relaxation or recreation, we will  be delighted to say "Welcome!" and extend the hospitality of West Hill House B&B to you. Come visit us and teach us to say "welcome" in your mother tongue!
Serving it up 
Lorne Sausage, also known as Square Sausage, Flat Sausage or Slice Sausage, is a traditional Scottish  food made with beef and pork. It is said to have originated in Lorne, Argyll in Scotland. If you are in Scotland and ask for a full Scottish Breakfast you will see Lorne Sausage on your plate.
The following recipe is my version using turkey. It has received "thumbs up" from our guests who prefer not to eat beef or pork.
Ingredients:
2 lb. ground turkey
1 1/2 c. Fine Bread Crumbs   (seasoned or not as you prefer)
1 tsp. Pepper
1 tsp. Nutmeg
1 1/2 tsp. Coriander
1 tsp. Salt
3/4 c. of Water
1 egg lightly beaten
3 T. Maple syrup (optional)
Method:
Mix really well by hand then place in a wax paper or saran lined oblong pan about 10″ x 4″ x 3″.
Fold the wrap over top of the meat and place in the freezer until it's just starting to set.
Remove it from the pan and peel the paper away, it might be a bit sticky.
Cut into slices to the thickness you like.
Separate the slices with wax paper, wrap the whole sliced loaf in waxed paper and put it into a freezer bag and put it back in the freezer.
When required, pop off a slice, defrost and fry it in a little fat or oil until crispy brown and cooked through.
If you make this using the traditional recipe, instead of using ground turkey, use 1 lb. of ground beef and 1 lb. of ground pork – neither being too lean or the sausage will be dry. You may wish to leave out the egg as these meats will have more moisture than turkey. Recipe can be doubled however use a very large bowl.
I serve this on half a lightly toasted English muffin or Kaiser roll or on toast and topped with mornay sauce. Next time I think I will make it with chicken instead of turkey and see how that turns out.
Dishing it out
When we travel in Scotland, if we aren't staying with family, we usually stay at B&Bs as it is a real treat to have someone else make breakfast for us!
If you have never had a typical Scottish Breakfast, aka 'Fry Up', at a B&B or hotel (if you must!) here is a sample of what you will find on your plate and traditionally it is the same breakfast which is served every day. Ready? Going clockwise: baked beans, parsley (just for show), fried mushrooms, tomatoes -again the basil is just so you can say you had something really healthy, pork sausages, bacon, Lorne sausage or haggis, and tattie (potato) scone. OK, push back from the table now and you'll want to loosen your belt about now – or maybe reach for something to settle your tummy.
If you keep eating these breakfasts belt loosening won't help, you'll need new clothing. I certainly don't recommend eating like this every day of your Scottish holiday but you need to do this a few times just for the experience! We get smart after a couple of days and ask for the full breakfast minus whatever we have had enough of previously and often end up with egg (not fried), scone and Lorne sausage or haggis.   Now the average family is not subjected to this high fat diet so oatmeal, breakfast roll with butter and marmalade, some fruit and tea are the main stays and greatly enjoyed.
February 2, 2016 by Susan
Hello all, I'm Smoky, I usually help greet you when you arrive at the B&B and I am introduced to you as The General Manager.
When our humans bought West Hill House B&B nearly 10 year ago now, they knew that it was a house just calling out for a cat to complete the home-like feel of the place. Being thoughtful humans, they decided that two cats would keep each other company and lots of good things come in pairs so what could be better than two cats.
Thus we were adopted from Turner's Simplicity Farm on the north end of Waitsfield. We moved from being B(arn) kittens to B&B kittens and we are quite at home here. We are indoor cats, we don't go outside as there are nasty critters out there that just might like cat for their dinner—yikes!
In an earlier blog (May 24th, 2015) you met my brother Snowball, we're great buddies and each have our jobs around the B&B. Since arriving, I made it my job to keep an eye on everything that was going on in the B&B. I undertook surveillance duties when I was quite young and became very good at doing this subtly so that no one would notice me. Sometimes I got down very low, under a table for example (I was better at this when I was a tiny cat) and now that I am bigger I hightail it, sorry—no pun intended—up the spiral stairs to get a good overview. Other times I just stretch out pretending to do my cat yoga just to get out there and take a good look around.
Please don't think that I just a lazy lay-about cat, absolutely not. I help with many tasks for example, at Christmas I help to organize Christmas wrapping paper.
I know that in this B&B business it is important to stay up to date with the latest in technology so you can often find my helping Susan at the computer and I must say, as a cat I have become quite adept at using the keyboard. For me, 5 'finger' typing is so last Tuesday, I have 6 toes on each foot which makes much more of an impact on typing emails and gets a good rise out of Susan too! And I try my darnedest to keep up with my reading, taking every opportunity to stick my nose into a good book.
While you are here at West Hill House B&B, please feel free to give Snowball and me a pat, we may even jump up onto your lap for a little snuggle or even a cat-nap. Remember though, we are cats and we have our own cat agendas which may include visiting, sleeping, eating, or being sociable. On the other hand, we might just plain ignore you but don't take it personally because, if you are a cat, that's what you do.
Stirring it up: Last week was the first week for our Community Supported Agriculture share for this year and it got me thinking about carrot greens.  Carrot greens are most often thrown away during meal prep but I thought there had to be a use for them. I searched the internet, got some inspiration from a number of websites then opened the fridge and built a salad. I used various quantities of veggies untill it looked and tasted good.  Quantities are to the best of my memory!
Carrot Greens Salad
1 1/2 – 2 c. cleaned & chopped carrot greens
1 c. black beans, pre cooked or canned
1 – 1 1/2 c. garbanzo beans (aka chick peas), pre cooked or canned
3 med carrots, diced
4-5 stems parsley, fresh & chopped
1 scallion thinly sliced
5-6 mint leaves, fresh & chopped
1 1/2 c. quinoa, cooked & cooled
4-5 green peas in the pod, fresh and thinly sliced
Dressing
1/2 c. olive oil
3T. red wine vinegar
1 small clove garlic, crushed or 1/4 t. dry garlic bits (not powder)
2-3 T. lemon juice, fresh
2 t. sugar
Prepare all the vegetables and place them in a large bowl along with the cooled quinoa. Prepare the dressing by putting all the ingredients in a small jar and, with the lid on,  shaking it well. Pour the dressing over the veggies about 10 minutes prior to serving and lightly toss the salad. Be sure to adjust the quantities and veggies to your liking! It tastes great the following day too and the carrot greens are still fresh looking. Bon appétit!
Next time I might add about 1/2 c. corn kernels and 1 med tomato, diced. I served this with a side of a couple of slices of Cabot Seriously Sharp Cheddar cheese. This salad was a great meal in itself.
Dishing it out: As a child I was sometimes called "carrot top" by those out to tease me but seriously, I had red hair and a carrot top is green.  Obviously those folks had no idea what they were talking about and, thus far in my life, I've never seen anyone with naturally green hair!
That being said, we love the carrot greens we get from Muddy Boots CSA and we love being part of the Muddy Boots CSA (Community Supported Agriculture) which is a collaborative venture of  Kingsbury Market Garden, Wood's Market Garden and Burnt Rock Farm.  It also includes dairy products from several of the local farms including Von Trapp Farmstead and Ploughgate Creamery at Bragg Hill Farm. Our week one share was a marvelous selection of absolutely fresh produce including brie cheese, luscious tomatoes, tasty shallots, crisp carrots and cucumber, crunchy kale, dried black beans, beautiful lettuce, pungent basil, deep red beets, and more. How could you not like any of it, or waste any of it which is why I wondered about the carrot greens. Carrot Greens Salad, what a perfect way to celebrate the wonderful farms and hard working farmers this 4th of July or on Canada Day if you are north of the border!
I'm Snowball, CPO, that's Chief Purr Officer, I'm in charge of Purrs and Snuggles here at West Hill House B&B. You'll meet my brother, Smoky, another day, but today is my day to shine. First a little history about us. My brother and I were born on the Turner's farm, Simplicity Farm, just a bit north of where we live today.
Our mom was beautiful, she was pure white with one blue eye and one green eye. I look a lot like her except for my eyes, they are both a lovely shade of green, the color of  an old copper roof. Our mom looked after us when we were very tiny and when we got a bit older she was soon off on her own adventures around the farm and we were moved into the farm house where we learned about litter boxes and eating from a bowl. We mastered both of these new challenges with flying colors by the way.
I knew we were off on adventures of our own when Susan and Peter came to pick us up and take us home with them. We were so little that we fit into the palm of their hands. We felt warm and happy there and we let them know with our purrs. The ride home was a bit strange as we were put into a carrier and strapped into the back seat of the car. We were safe though because the carrier didn't move a bit and the nice clean towel we sat on was quite snuggly.
When I started to explore on my new home, I was a bit wobbly on my feet, maybe because I have so many extra toes, somehow I kept tripping over my feet and sometimes I just needed to go  into my basket and do some kitty yoga to relax.
I like to do a lot of things like chasing light around the room, climbing on chairs, and of course rolling around on the red rugs and leaving as much white fur on them as possible!
You see, because I'm deaf it does not bother me that the vacuum is not far behind me making a big noise as it is clearing up my mess! One of my most favorite activities, well, perhaps not exactly an activity, anyway, I love to take cat naps. I have experimented with several different beds,  here are some recommended and some not so much.
I look forward to having visitors at West Hill House B&B because when I'm up and around I'm always ready for pats and snuggles (on my terms of course) from guests. Please remember that because I can't hear you coming, if you pat me when I'm napping, I'm going to be startled.
Smoky and I are waiting for you, meantime… yawn… I think perhaps a little nap.
Oh, and you know the most wonderful thing about having cat naps?
Whether sleeping alone or with my brother, our humans just let sleeping cats lie!
Stirring it up:
Our guests love this granola. It takes little time to prepare and packs a good measure of fiber into your daily diet. Granola is great sprinkled on fruit, eaten as breakfast cereal or used  as a topping for a fruit crisp or ice cream!
Very Yummy Granola
4 cups oats (not quick oats)
1 cup corn flakes
1 cup grape nut flakes
1 cup coconut
¾ cup chopped walnuts
¼ cup pine nuts
¼ to ½ cup real maple syrup or honey
¼ cup oil
1 cup chopped dates
¾ cup golden raisins
¾ cup Craisins
Mix all dry ingredients together in big a bowl, except raisins, craisins and dates and any other dried fruit you use—they will be added later.
Mix liquids together and pour over dry ingredients.
Stir well until completely moistened.
Spread evenly on a large jelly roll pan which you have lined with parchment paper or very lightly sprayed with cooking spray.
Bake in 350°F oven for about 25 minutes, but keep an eye on it as it will go from toasted to burnt, quickly.
Stir 3 or 4 times during cooking – this is important so that the oats toast evenly,  you want them to be golden brown.
Add fruits after baking is done and while the oat mixture is still warm.
Cool completely then store in an air-tight container.
Experiment with ingredient, more nuts, different dried fruits, chocolate chips, wheat germ, ground flax… remember to adjust the amount of syrup and oil when you add dry ingredients. Dice larger pieces of dried fruit such as apricots, peaches or the like, into raisin sized bits.
Have fun and enjoy the fruits, nuts and oats of your labour.
Dishing it out:
Growing up, granola was a staple in our home. My dad had his special recipe and for years I thought this was the only taste for granola. Not that Dad's recipe wasn't good, actually it was quite wonderful, it's just that I guessed it was the recipe everyone used. I was soon set straight on that one, and when I cook,  Dad's words echo in my mind, "Be creative and never be afraid to experiment." His granola recipe?  He was creative and made it up himself. Thanks Dad!