Wildlife corridors allow for safe routes for animals, plants and fish. They are a link of wildlife habitat, generally native vegetation, which joins two or more areas of similar wildlife habitat.
Vermont's wildlife requires food, water, shelter and mates to survive and reproduce. Different species travel different distances to meet these basic needs. As they move from one large tract of habitat to another they need some sort of connection – or corridor. These corridors can be a narrow swath of wetland along a stream, a large swath of forest, or a tunnel under or bridge over a highway. Without these corridors, wildlife struggle to maintain healthy, genetically diverse populations.
The development of land for human use; homes, businesses, roads and the like, are causing breaks in the natural corridors which animals and plants have used for hundreds of years. Happily, numerous animals travel the woods in and around West Hill House B&B.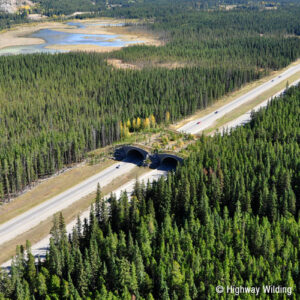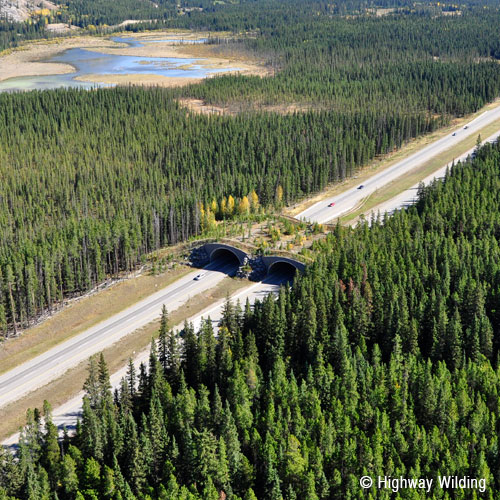 Banff National Park in Canada is the world leader in the study and development of wildlife corridors, currently having 44 such corridors within the 82km (50mi.) stretch of park highway. After many years of studying the natural migration routes, 38 animal underpasses and 6 overpasses were built by Parks Canada. Animals large and small are using these corridors every day and night. Grizzly bears, elk, deer, wolves, cougars, wolverines, lynx, pika and other animals are saved from crossing on the highways.
In Vermont, as elsewhere, animals, fish and plants are on the move as they travel to breeding, feeding and den areas. Vermont is currently developing a network of wildlife corridors. As human development has taken place, the contiguous forested routes which animals have used are being interrupted. Work is being undertaken to reconnect these natural corridors making it safer for migration.
In some locations the area under river crossing bridges is being built up with rock, dirt  and natural vegetation to provide a wildlife shelf. In other locations vegetation is being encouraged and wetlands preserved.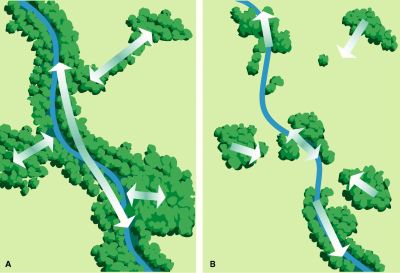 Allowing a safe passage allows animals and plants to colonize new habitats is important as the climate changes and other ecological processes force them to migrate. It provides the ability for safer seasonal migration and allows adult animals to find mates thus improving the genetic fitness.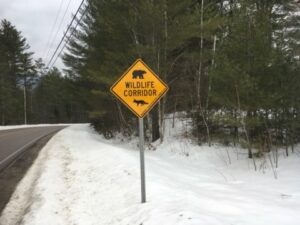 Watch for the new Wildlife Corridor signs throughout Vermont including in The Mad River Valley and north on  Route 100 towards Stowe.
For more information on Wildlife Corridors contact the Vermont Fish and Wildlife Department.
Information for this blog was obtained from the WCAX news, Vermont Fish and Wildlife Department and Parks Canada/Parcs Canada. See also an article on this topic featured in the National Geographic.