"The Mad River Valley is known for skiing, but what else is there to do?" For clues to your Vermont adventure print and complete this crossword; you can do all these activities, see all these places, do all these things, and more here in the Mad River Valley.
We suggest you print it out, fill it in and scan and email the completed puzzle to us at innkeepers@westhillbb.com.  The first 25 correct entries received will receive a $25 gift voucher towards your next stay at West Hill House B&B.
You don't need to fill in the puzzle to come and check out this amazing part of Vermont for yourself! Give us a call at 802-496-7162 to book your stay at West Hill House B&B, or book online, and we'll assist you in planning an itinerary so you can make the most of your visit.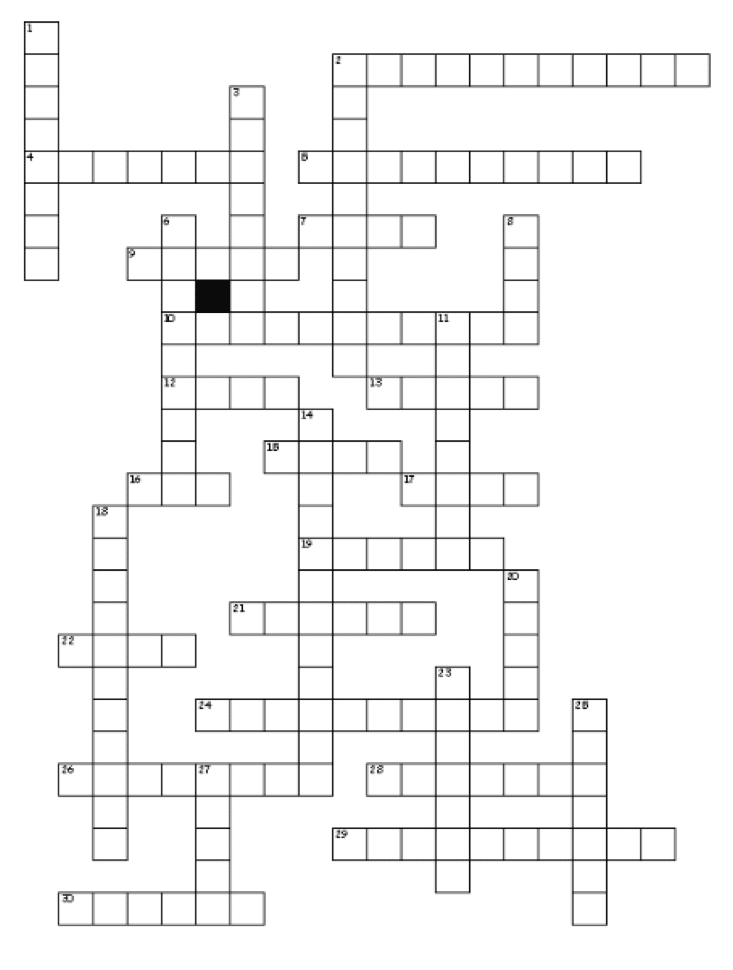 [row][col sm=6]
Across
2.  venues for meals
4.  affairs of the heart
5.  boiled tree sap – 2wds 5/5
7.  not agitated
9.  … and butter
10. fresh food dining – 3wds 4/2/5
12. farm animal home
13. famous Vermont co-op
15. two wheeled transportation
16. modern, contemporary, impressionist
17. Arnold Palmer's game
19. fun on the snow
21. goat, cow, sheep, milk product
22. calves' mothers
24. … of Tom Sawyer
26. alternative present – 2wds 4/4
28. marriage ceremony
29. streams falling over rocks
30. It's not nice to fool mother . . . . . .
[/col][col sm=6]
Down
1.  Ben & Jerry's –  2wds 3/5
2.  a state of restfulness
3.  no pollutants to breath – 2wds 5/3
6.  artisan brew beverage – 2wds 5/4
8.  a walk in the mountains
11. holiday before off-spring arrives
14. no boys allowed – 2wds 5/7
18. into the unknown
20. not planets
23. structures at river crossing
25. canine winter transportation
27. fermented apples
[/col][/row]