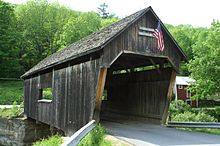 Why should I book directly with West Hill House B&B (westhillbb.com) and not through a booking site such as Expedia?
Start by doing research to decide upon a B&B. Once you have made your choice, enter the B&B website directly into your search engine. Booking directly will show all available rooms at the accommodation, will show specials, and will let you add special inndulgences. In addition, you'll speak directly with us, the owners/innkeepers and we'll be able to answer any questions you may have about the B&B and the local area. Check out our blog on why booking direct is best. Plus, we promise our rates are just as low as what you'll find on those other sites.
Is it OK to follow GPS directions?
It is not recommended once you get to Vermont. Our website and many of our communications with you provide the best directions. We take into consideration such factors as the season of year, road conditions and construction and the ease of the route. We live here and know the roads much better than GPS knows the roads! The shortest may not be the best, especially in a state like Vermont.
What is the closest airport?
Burlington, Vermont (BTV) is the closest airport to the inn. The drive to West Hill House B&B is an easy and beautiful one hour route. Car rental is available at the airport but book ahead for a vehicle. If you pilot a small plane, visual landing is available only in summer at Warren-Sugarbush Airport. The nearest year round civil aviation airport is Edward F. Knapp State Airport near Montpelier. Let us know if you are piloting your own plane and we may be able to arrange a local car rental for you.
Is there UBER in the area?
No UBER nor local taxi services. Vermont is a very small place with a very small population. If you'll be needing a vehicle, renting is the best (and really only) option.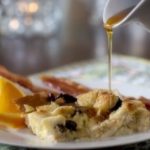 Is breakfast included in my reservation?
Absolutely! Breakfast is the second "B" in Bed and Breakfast. Our guests enjoy a fixed menu three-course breakfast around a common table. One sitting, 8:30 AM in the warmer months and 8:00 AM in the ski season. We also offer an optional 7:15AM skiers' breakfast on Saturday & Sunday mornings during the season – let us know the evening before.
Will I have to share a bathroom with people I don't know?
Certainly not! Each of our guest suites and rooms has a private ensuite bathroom.
Do you have internet?
Of course, and it's high-speed fiber connected internet at no extra charge. This is true for guests in their rooms as well as conferences or events hosted here.
What are check-in and check-out times?
Check-in is between 4 PM and 9 PM. Special arrangements can be made for later arrivals. Check-out is by 11 AM.
Do you take credit cards?
Yes, we do! All major credit cards are accepted.
Do I need to put a deposit on my room?
Yes, the deposit is equivalent to the cost of the first night.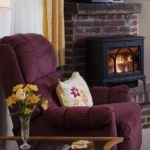 What is your cancelation policy?
Our cancelation policy is fully laid out on our website. Let us know if you have any extra questions about the policies you find there.
Do the rooms have A/C and individual heat?
Yes, each guest may adjust the temperature of their room in both summer and winter. We want you to be comfortable!
I have dietary restrictions.
With advance notice, we do our best to accommodate your needs.
Are their fridges in the rooms?
There are no fridges in the rooms, except for the Logan Suite. However, a guest fridge is available in one of the common rooms.
Do you have a restaurant at the B&B?
We specialize in breakfast but do not have a full restaurant. There are numerous good restaurants within a few minutes of the B&B that we would love to recommend!
Can we bring food and cook it there?
If you have booked the Logan Suite with its full kitchen you may bring food and cook it in your suite. Otherwise, no cooking in your room or in our kitchen. The B&B kitchen is licensed by the Vermont Department of Health as a restaurant kitchen. Susan is the kitchen boss. Home baking is always available at the coffee bar. You may bring chips, granola bars or other snacks if you wish. Do not bring alcoholic beverages.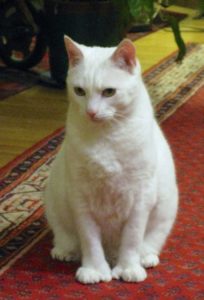 May I bring my pet?
Tigger, our beautiful and friendly indoor cat, has a strict no-pet policy. True service animals are always welcome. Please let us know when you book if you are traveling with a service animal. If you travel with a pet, ask about boarding facilities available here in the valley.
May I bring my own wine/beer/spirits?
No – we supply the drinks! The entire B&B is a licensed property; common rooms, guest rooms, the event space and the grounds. We have a small bar available to our registered guests and all alcoholic beverages must be purchased from us at very reasonable prices. It's the law.
What if I buy Vermont beer to take home?
We love that you like Vermont beer and spirits and we will be happy to store these in our "cave" or in one of our refrigerators until you leave.
May I smoke at the B&B?
There is no smoking of any kind (including vaping) allowed in or near the B&B.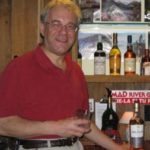 I like to bring bottled water.
Fresh spring water is piped into the entire B&B from our spring-fed well and we provide each guest with a dishwasher safe, reusable water bottle with the West Hill House B&B logo on it. Use the bottle while you are here and take it home with you if you wish. So no need for bottled water. Plus we are then not left with the plastic bottles to recycle – we're a Green Hotel in the Green Mountain State. Read more…
Why do you only stock Scotch Whisky and no other spirits?
Peter is from Scotland, that's why! He'll be happy to introduce you to our selection.
Do you have guest parking?
We have lots of private parking for our guests, none of which is on the road. We also have complimentary EV plug-ins for both Teslas and other EVs.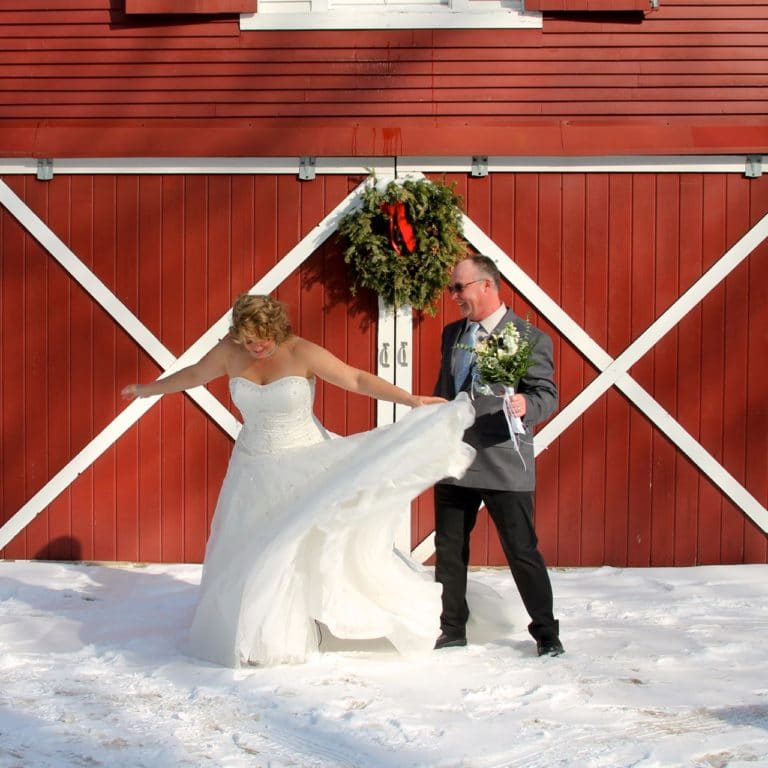 Can I get married there?
Sure! Whether it is just the two of you or you and a few guests, or group totaling a maximum of 50 people, we'd be happy to host your special day. Check out the Event drop-down menu on our home page for elopement and wedding information.
Should I leave a tip?
The answer to this FAQ is totally up to you. Leaving a gratuity to recognize great service is completely optional, but always appreciated!