February 9, 2017 by Corey A. Edwards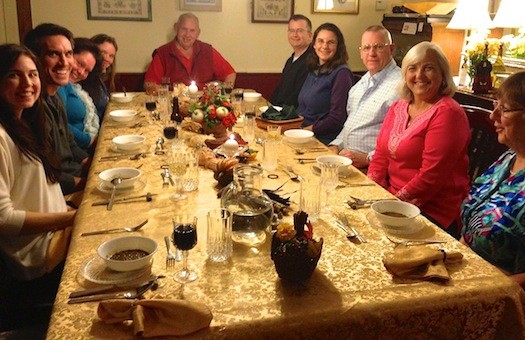 Come to Vermont's Mad River Valley this Thanksgiving and enjoy dinner at our house with the West Hill House B&B Thanksgiving dinner add-on!
Thanksgiving is a time when we gather together and give thanks for all that is good in our lives: our friends and family, health, happiness, and more. It is meant as a time of reflection and coming together as the days shorten. A way of celebrating the good, warm, and friendly aspects of our lives together in this world.
Unfortunately, it doesn't always work out that way.
All too often there is a tussle over who hosts the dinner. Feelings are in danger of being hurt and the negative emotions can color the holiday. Or maybe the job of creating the meal causes more stress than any one holiday can possibly mitigate. Getting all those dishes done well and on time is no easy task!
If you're facing these or any other issues, why not take advantage of West Hill House B&B's Thanksgiving Dinner offer?
Every year, West Hill House B&B hosts a Thanksgiving dinner – and you and your family are invited! Come on and join us as we gather 'round our big dining room table for a traditional dinner.
Our feast always features lots of Thanksgiving favorites created with lots of locally grown produce. You'll enjoy soup, roast turkey, and farm fresh mashed potatoes with Cabot butter. There will also be sweet potatoes with maple syrup from just down the road, a variety of fresh green vegetables, stuffing made with Red Hen bread, gravy, and cranberries. Chardonnay, Merlot, and Cold Hollow Apple Cider will be on hand to wash down your meal. And no, we won't forget the pumpkin pie!
And all for only $39! (plus 9% tax)
Menu details may change slightly, depending on what's available. We're pretty traditional when it comes to Thanksgiving, though, so you can count on all of the usual favorites.
Thanksgiving Dinner at West Hill House B&B
In order to take advantage of the West Hill House B&B Thanksgiving dinner, we ask that you stay with us for at least two nights. Come by Wednesday night and stay as long as you can. Make a four-day weekend of it, if possible! Just let us know your plans ahead of time.
You can call ahead at 1 (802) 496-7162 to just  book your stay online over Thanksgiving and we will automatically add Thanksgiving dinner for everyone in your party!
This year, let someone else (us!) worry about the meal while you sit back and enjoy yourself.
Novel idea, eh? We thought you'd like it!
May 30, 2015 by Corey A. Edwards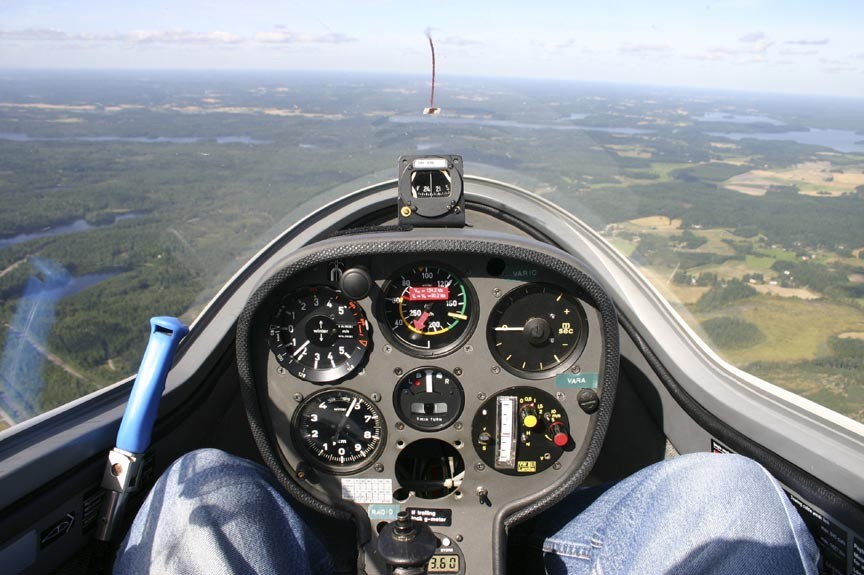 So you've come to Vermont's Mad River Valley and you're looking for the best way to take in its resplendent beauty. How about from the air with Sugarbush Soaring?
Now, before we get too much farther into this idea, I think I should point out that "soaring" in this context is not being used as a synonym for flying but, rather indicates that Sugarbush Soaring operates gliders and that the gliding community uses "soaring" to differentiate their mode of travel from those who go "flying" in motorized aircraft.
Read the rest of this page »
December 30, 2013 by Corey A. Edwards
Our location in Vermont's Mad River Valley has us near the center of so many things the whole year 'round. Once the snow flies, skiing is one of the first things to come to mind and, when it comes to skiing, Sugarbush Resort is hard to beat.
The largest ski resort in New England, Sugarbush boasts six peaks, two uncrowded mountain areas, and 2,000 acres of backcountry in the Slide Brook Basin – no wonder it was ranked #1 in Terrain Variety by SKI magazine!
Read the rest of this page »