Wine is not something usually associated with Vermont. Maple syrup and craft beers top the list. Vermont is, however, becoming internationally known for its wine. Within an hour and a bit of West Hill House B&B there are numerous vineyards that welcome visitors and offer tasting opportunities. Two of our favorites are Lincoln Peak Vineyard and Boyden Valley Wine & Spirits.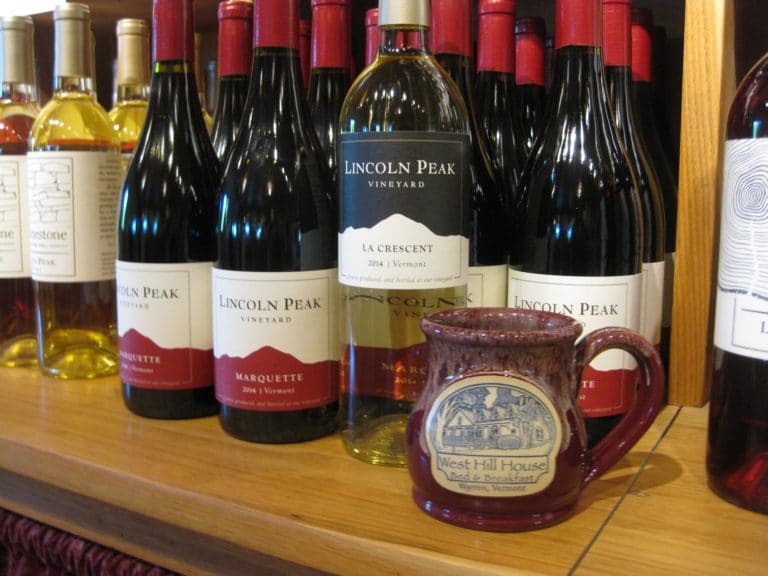 Lincoln Peak Vineyard is on the route to Middlebury which is a great college town worth exploring. Evolving from an apple orchard to strawberry fields and ultimately to a vineyard, Lincoln Peak Vineyard is now one of the largest grape producers in Vermont. The vines came from a fellow vintner in Minnesota and are a winter-hardy grape variety that is happy in the Vermont climate.
Making a first batch of commercial wine in 2006, Lincoln Peak now produces over 25,000 bottles of wine a year all from grapes grown on their own vineyard. Entering the International Cold-Climate Wine Competitions for four years has garnered Lincoln Peak Vineyard three best-in-show awards along with several gold and double-gold medals.
Lincoln Peak Vineyard opens its 2017 season on May 20 offering visitors a chance to taste some of their 12 great wines with fun names like Starlight, Petite Pink and Ragtime. We stock two Lincoln Peak wines at West Hill House B&B, La Crescent and Marquette.
Like many Vermont enterprises, Boyden Valley Winery & Spirits evolved through a long family history. The Boyden family began farming 800 acres over 100 years ago. Purchased in 1914,  the Boyden family started with 28 head of dairy cows. Frederick and Phila Boyden along with their nine children planted the roots of what today is the thriving business.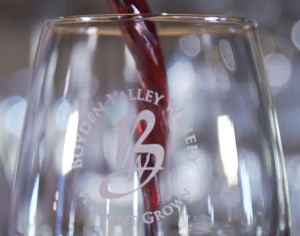 David, Mark and Stephanie are the 4th generation on the farm. David and his wife Linda, his siblings Mark and Stephanie and the rest of the team, oversee activities encompassing raising beef cattle and organic crops, tending 10,000 maple trees, raising cold climate grapes, making wine and more.
Boyden Valley Winery was one of the first licensed wineries in Vermont. Hardy cold climate vines were planted in 1996 and while waiting for them to mature, the Boydens began to craft fruit wines. Now they offer 20 award winning creative wines. They also took advantage of their other famous Vermont products, cream, apples and maple syrup and have created the most amazing cream liqueur, Vermont Ice Maple Cream Liqueur. The only thing they don't produce on the property is the glass bottle the liqueur is in!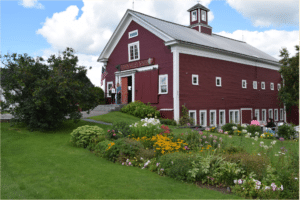 Their tasting room is a beautiful barn and the family members and staff are not only very friendly but are knowledgeable about all aspects of wine production from the ground to bottle. The tasting room is open year round and special tasting events take place from time to time.
Vermont Ice Maple Cream Liqueur is a much loved constant in the bar at West Hill House B&B.
When you visit West Hill House B&B we will be happy to direct you to these and other near by vineyards. Remember to drink responsibly and have a designated driver.