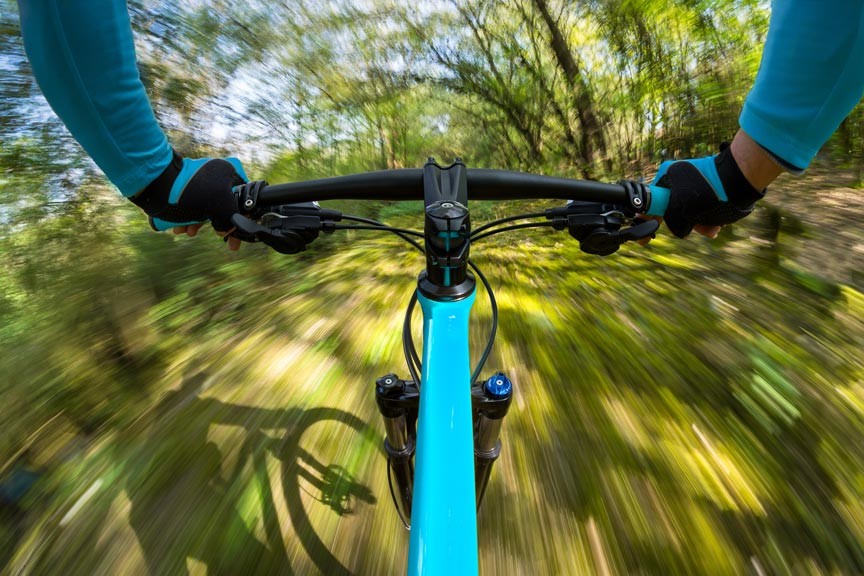 Vermont's Mad River Valley is crisscrossed with seemingly endless miles of mountain biking trails and well-maintained roads. If you've a passion for getting out on the old velocipede, you'd be hard-pressed to find a more friendly or scenic area to do it in!
Vermont has long been a bicycle-friendly state. Exploring trails or traveling from village to village is a great way to get out and about on two-wheels. That's especially true of the Mad River Valley region, tucked away as it is between two legendary mountain resorts, Sugarbush and Mad River Glen.
Vermont's Mad River Valley is flush with mountain biking opportunities. Lightly-trafficked small highways and roads offer a host of potential tours. There are a growing network of mountain bike trails throughout the region, both for beginners, experts, and all in between. Looking to get off the beaten path? There are old logging roads, bike trails, country roads, and beautiful forests to tour. Most of the off-road trails are managed by the Mad River Riders — check in particular the new Blueberry Lake Trails, well suited to beginner and intermediate riders.
Sugarbush Resort offers a variety of mountain biking opportunities. 37 trails totaling 18 miles of excellent mountain bike terrain can be found on Lincoln Peak. The resort's bike park has both high-speed downhill runs, leisurely loop rides, and a little in between. Sugarbush can rent you a bike if you need and they even offer lift services for much of the season!
Perhaps best of all, Sugarbush Resort is just one mile from our Vermont B&B, West Hill House!
The warmer seasons see a variety of Vermont cycling events as well. The Green Mountain Stage Race, for example, is a major, 4-day cycling event typically held Labor Day weekend (Sept. 1-4, 2017) —details still to be finalized for this year.
Mountain Biking Vermont
There are a number of different resources available to help you get up in the saddle on your Vermont mountain biking vacation. West Hill House B&B has a variety of mountain biking trail maps we'd be happy to share with you – but there are a lot of resources online, as well.
Cycling Vermont Links:
Vermont Bike Trails and Info: www.vermontvacation.com
Vermont Mountain Biking Trails: www.singletracks.com
Beginner's Guide to Mountain Biking: www.fix.com
West Hill House B&B loves hosting cyclists! We think Vermont has some of the best mountain biking in the East and are eager to share it with our guests. We've had a number of pro and retired pro-cyclists as guests and always enjoy hearing about or helping to facilitate your two-wheel adventures. We even have plenty of room in our barn both to store and tune up your bike!