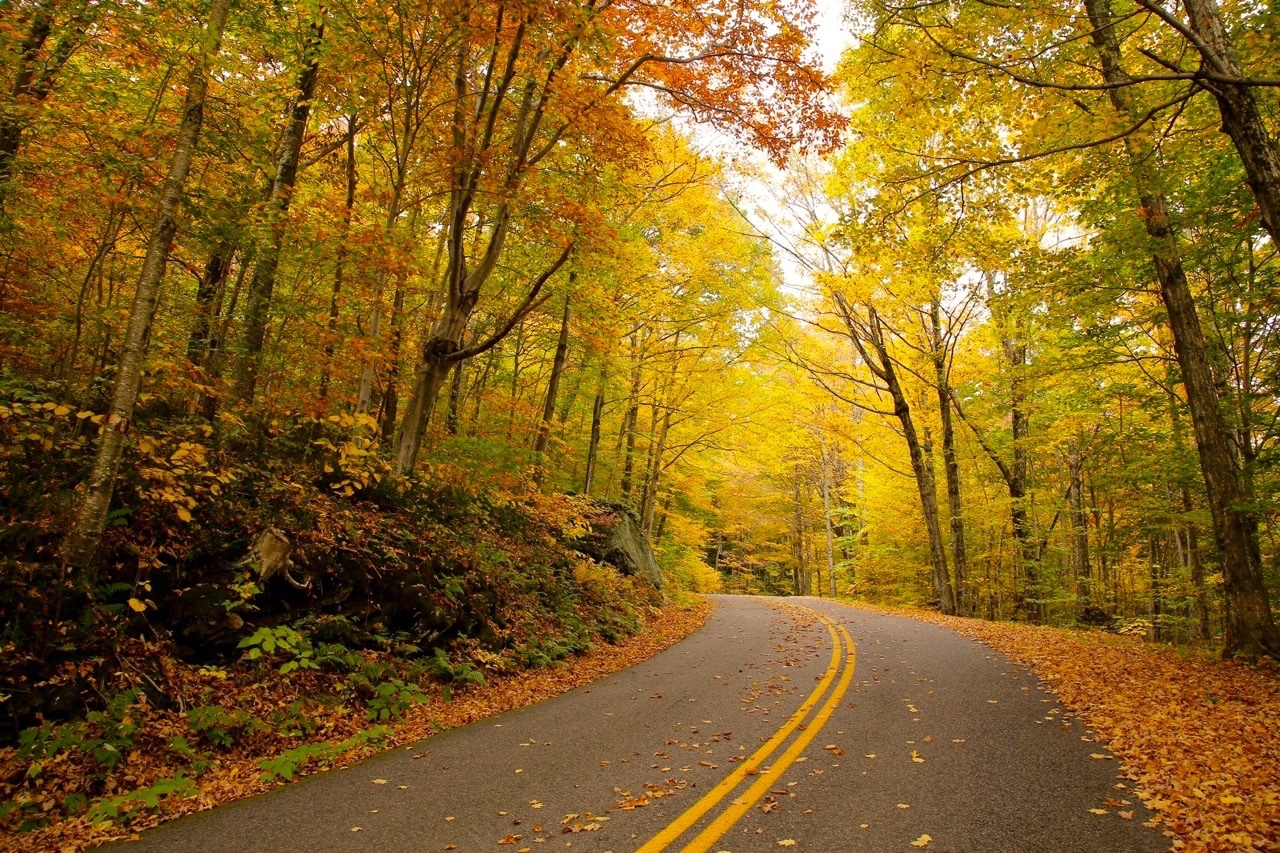 Around this time of year, one has two choices: mourning the passing of summer or celebrating the arrival of fall. When you live in an area as renowned for leaf-peeping as Vermont's Mad River Valley, the choice is simple. Come celebrate the arrival of autumn with us on a Vermont Fall Foliage Getaway!
There is honestly no bad time to visit the Mad River Valley but autumn in Vermont is a truly special time. As the changing weather does its magic, our surroundings come to life with a stunning array of bright natural colors. Russets, sepias, oranges, golds, browns, and more from that color palette mix with the stubborn, remaining greens for landscapes that are out of this world.
People come from all over to enjoy the Vermont fall foliage vacations and who can blame them? The nights may be getting cooler but the days are still warm and sunny and the leaf-peeping is to die for.
One of the best things about our area is that we never get too crowded, even at peak leaf-peeping season! The Mad River Valley is spacious and open, with lots of fields, country roads, small towns, and covered bridges. Despite the draw of tourism to our area, it remains peaceful and friendly with no rude crowds or traffic jams. In fact, the Mad River Valley doesn't have a single traffic light!
That being said, our Warren area B&B, does tend to fill up around this time of year. If you're thinking about a Vermont Fall Foliage getaway, now is the time to make your decision. Too much longer and all the rooms will already be booked and your vacation will have to wait another year.
Your Vermont Fall Foliage Getaway
The best time to for leaf-peeping in Vermont's Mad River Valley is between September 25th and October 15th. This is when the weather is best and the colors magnificent. There are plenty of amazing places you can go to get the most of the colors. We'd be more than happy to suggest walking or driving tours, some of which are lesser known outside the local community.
Further, this time of year sees lots of events celebrating the season. Craft fairs, food fairs, harvest festivals, Oktoberfest celebrations, and more. Enjoy a day-trip in the picturesque, autumn swept countryside, down country roads and through covered bridges, and wind-up at a fun, local festival with food, drink, and music.
Looking to keep your leaf-peeping vacation's costs down? Time your Vermont Fall foliage getaway for weekdays between Sunday night and Thursday night to take advantage of our lower weekday rates.
Whatever you do, book now while there are still vacancies – and happy fall!