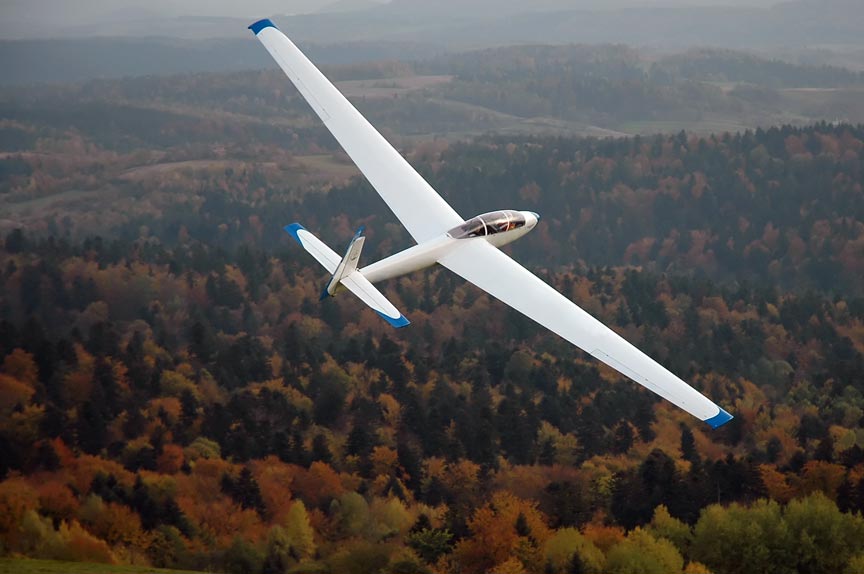 Get a new perspective on Vermont's Mad River Valley; one from high above with an exciting glider adventure from Sugarbush Soaring!
There are lots of different ways to experience the Mad River Valley. Hiking, biking, driving, skiing, and horseback riding are all common pastimes here and great ways to see the area. Another, less common way to get out and about, however, is from the air aboard one of Sugarbush Soaring's gliders!
If you've never had a glider experience, you really owe it to yourself to try. It's similar to flying but without all that engine noise. Plus gliders are much smaller than most single engine aircraft. Consequently, the gliding along in one is that much more intimate. The experience is much more akin to soaring through the air like a bird than riding in a plane.
And the views? Let's just say that calling them "expansive" is practically an understatement. Depending on weather, you'll be able to see all the way from the Adirondacks and Lake Champlain to Mt. Washington and the White Mountains!
Beyond the amazing scenery, the Mad River Valley is also known for gliding because of the variety of lift available. The varied topography of the valley provides all three forms of soaring lift: thermal, ridge, and mountain wave. These varied forms of loft provide a truly fun and unique soaring environment for pilots of all levels. Soaring in the Mad River Valley, you can often experience all three kinds of lift on the same day!
Sugarbush Soaring offers a variety of soaring options, too.
Sit back and enjoy a 15, 20, 30, or 45 minute glider tour over the Mad River Valley. This is a fantastic way to soak up the fantastic views while someone else does the navigating. Sugarbush Soaring uses only experienced commercial pilots who know the area well, so you're bound to have both a safe and amazing tour.
You say you'd like to try your hand at navigating a glider? Sugarbush Soaring also offers glider instruction. Choose from a simple, introductory lesson to a full blown 16 lesson package. Sugarbush Soaring will get you off the ground and comfortably soaring under your own control in no time!
Already a licensed glider pilot? Guess what – Sugarbush Soaring has you covered with glider rentals! They have seven gliders available for rental, including an ASK-21, a PW-6, a Grob 102, two Schweizer 1-26's, and two Schweizer 2-33's.
So what are you waiting for? Come experience one of the most beautiful places in the country to soar over in a glider – Vermont's Mad River Valley!
Sugarbush Soaring
2355 Airport Road, Warren, VT 05674
Visit the Sugarbush Soaring website for more information or call (802) 496-2290.
Mad River Valley Lodging
Looking for accommodations near Sugarbush? Consider your search over: West Hill House B&B in Warren, Vermont is the place to call home for all your Green Mountain getaways. We're literal steps away from our neighbor, Sugarbush Resort – not to mention golfing, shopping, dining, sight-seeing, and much more. Whatever you're looking to do, the Mad River Valley has it and West Hill House B&B is near it! Book your getaway today!