Farm fresh veggies for the boys in Oliver was not an option. They would have even been happy to have "Hot sausage and mustard!" but gruel was the order of the day.
When we here in the Mad River Valley of Vermont sing of "food glorious food" we know that there are farm fresh, locally grown veggies and products available at our fingertips. Tasty salad greens, veggies of all sorts, plant ripened fruit, grass fed beef and lamb and free range poultry and eggs. Jams and preserves made in small batches, hand made chocolates, grains giving wholesome loaves of bread, ah yes, and local craft beer and wine.
Hardly a day goes by that one doesn't see an article on healthy eating. Magazines, newspapers, the Internet, and TV programs, are all touting the benefits of healthy eating. How lucky the Mad River Valley is that we have several Community Supported Agriculture (CSA) programs making healthy eating a "no-brainer"!
Each year West Hill House B&B purchases a summer and fall share in the Muddy Boots CSA. That's 23 weeks and 60 varieties of farm fresh veggies and fruits. Muddy Boots is a collaborative effort between three organic farms, Kingsbury Market Garden, Wood's Market Garden and Burnt Rock Farm. Three young farmers and their families each farm, growing different crops.
A lot goes into Muddy Boots CSA. All winter the three farms have each been planning and preparing for the coming season. Believe it or not, the growing season is underway, it started in February! The crew at Wood's Market Garden are already hard at work grafting tomato plants in their balmy tropical greenhouses even as the snow is falling outside. The other two farms have ordered their seeds and soil supplements have been delivered and they are getting ready to to start their seasons as well.
The first share of the season has always included a beautiful array of salad makings: tomatoes, salad greens  baby carrots, beets, spinach, and lettuce. Shortly after that we will be getting beautiful, luscious, straight from the plant strawberries along with more veggies.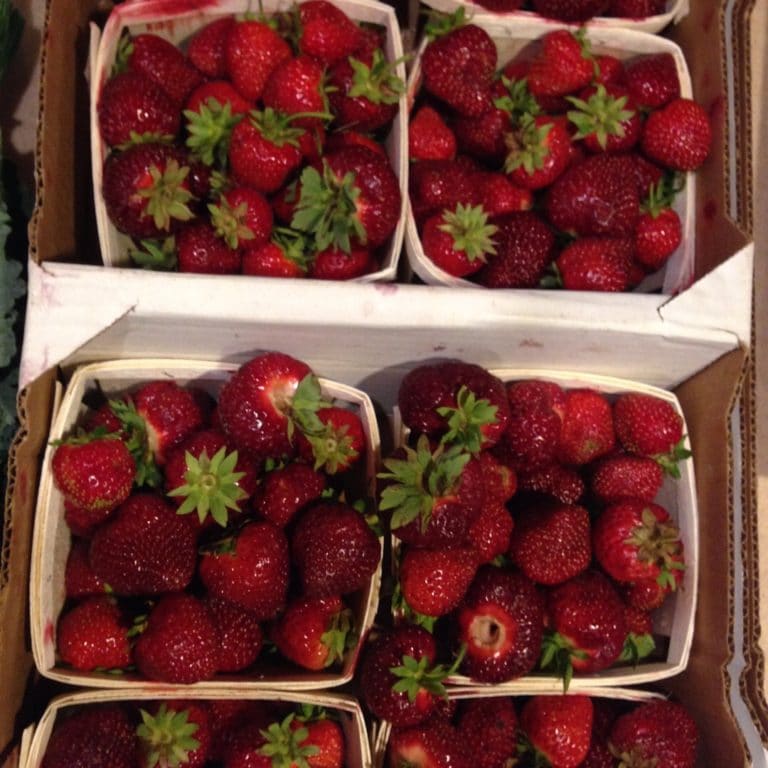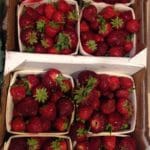 As mid-summer approaches we look forward to such veggies as new potatoes, broccoli, cauliflower, and carrots and as summer winds down, along with peppers, onions and eggplants,  there is nothing so welcome as watermelon or perhaps cantaloupe melons.
The fall share includes potatoes such as russet, white, red and golden, sweet potatoes, onions and a wide range of winter squash.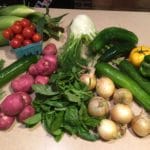 The fall vegetables can be stored and last well into the winter months. Salad greens are usually included in the weekly fall offerings along with cabbage, parsnips, napa cabbage, turnips and beets.
We use these farm offerings in our West Hill House B&B breakfasts. Our guests love the produce from Muddy Boots CSA and appreciate the hard work the farm families undertake to provide us with such bounty.
Oh, and by the way, we know there are folks here in Vermont that make hot sausages and mustard that would exceed the wishes of the young boys in Oliver!