It's Maple Sugaring Time once again.
Vermont has strict Maple Laws governing the production of maple syrup to ensure that you get the highest quality maple syrup. For such a deliciously complex flavor, maple syrup is surprisingly simple to make. Sugaring takes place for just a few weeks in early spring when the spring-time sap  from the maple tree is collected and boiled down to a golden syrup. Nothing is added in the entire process and only water is removed, leaving one of nature's remarkably culinary gifts.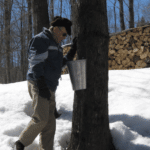 Forty years are required to grow a sugar maple tree large enough to tap for sugaring. A tree ten inches in diameter is considered minimum trappable size for one tap. It takes 4-5 taps to produce enough maple sap (40 gallons) to produce one gallon of syrup.
For years, Vermont maple syrup has been divided into one of four grades based on color and flavor.  As consumer preference has changed over the past century, so too has the grading system evolved to provide a more accurate description based on consumer preference.  The names of each grade, however, did not necessarily provide a meaningful description of the syrup. For instance, with no prior knowledge of maple syrup grades, Grade B does not mean much other than suggesting it would be a lesser quality than Grade A maple syrup which in fact it was not.
To make the grading seamless across the US and Canada, beginning in 2014, a new grading system was adapted. This new system will provide a better description of each grade, or class, of syrup.  Each grade will be Grade A and will state a color and a flavor descriptor.
Grade A: Golden Color with Delicate Taste
Grade A: Amber Color with Rich Taste
Grade A: Dark Color with Robust Taste
Grade A: Very Dark Color with Strong Taste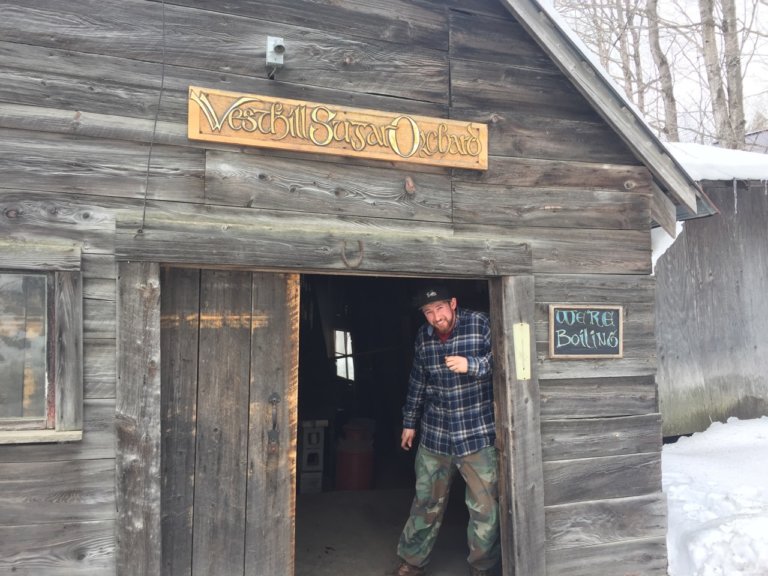 Glenn, pictured here, is the owner of the West Hill Sugar Orchard which is a short walk from West Hill House B&B. He welcomes visitors and is happy to explain the process of sugaring.
All 4 grades of maple syrup are of equal quality, density and sugar content so it's just a matter of personal preference – what's yours?
Some interesting facts about this most luscious sweetener:
it contains an abundant amount of naturally occurring minerals such as calcium, manganese,   potassium and magnesium
it is a natural source of beneficial antioxidants
it is more nutritious than all other common sweeteners
it contains one of the lowest calorie levels
it has been shown to have healthy glycemic qualities
maple syrup and maple sugar can be used in all your cooking and baking
Vermont is the second largest producer of maple syrup oil North America and is the largest producer of maple syrup in the U.S., producing over 500,000 gallons a year. (Canada produces 70% of the continent's syrup.) That would look after a Paul Bunyon sized stack of pancakes with some left over for your pancakes!
For more information check out vermontmaple.org