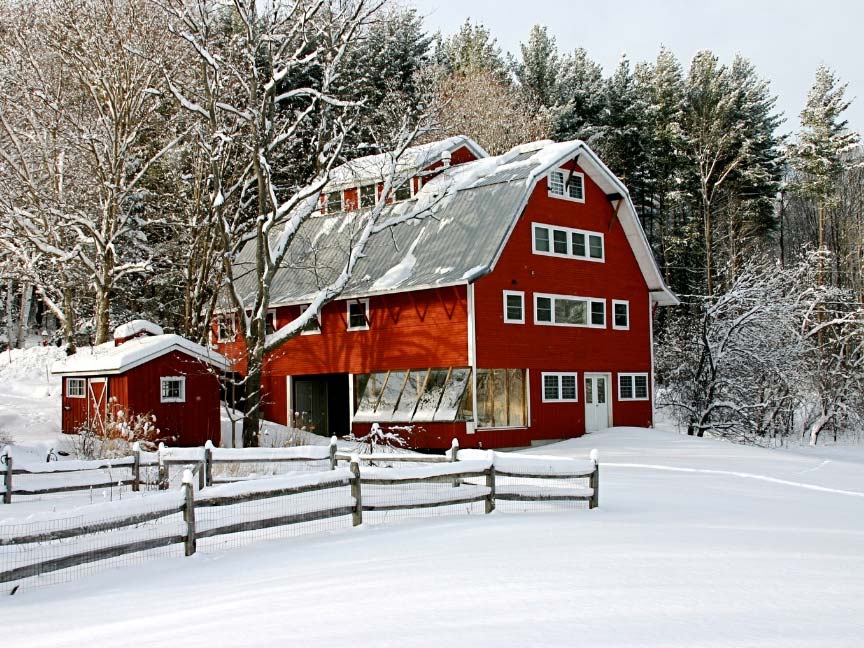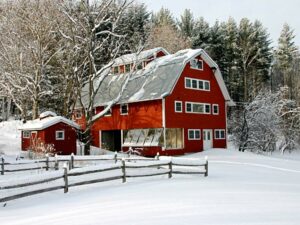 Looking for something fun to do while staying at West Hill House B&B in Vermont this winter? One of the things we love about this state is the number of activities you can participate in regardless of the time of year! We've gathered a list of our favorite Mad River Valley winter activities that you can enjoy when you visit us.
Snowshoeing and Sledding
Almost right out our front door, the Sugarbush Resort Golf Course has a great hill for sledding on and we're more than happy to loan you the equipment, including some invented-in-Warren-Vermont Rocket-Sleds!
Feeling a little more adventurous? Clearwater Sports organizes snowshoeing and Rocket-Sled expeditions as well as back-country skiing . They also have snowshoe and dinner events on select dates. Note that reservations are usually needed – don't wait until you get here to discuss with us.
Dog Sledding
October Siberians Sled Dog Adventures offer tours in Little River State Park in Waterbury, which is only 35 minutes from us. Their Siberian Huskies are friendly and energetic, and the experience is truly magical! Plus, we can book an outing for you as part of your stay at West Hill House B&B. These outings get booked up sometimes months in advance so let us know as soon as you can.
Ice Skating
Skatium's outdoor ice skating rink can be found in Waitsfield and offers hockey and figure skates for rental as well as sharpening for anyone who brings their own. The rink is divided, half for skating and the other half for hockey playing. They hope to open in December but it is dependent on the weather.
Nordic Skiing
Ole's & Blueberry Lake Cross Country Skiing and Snowshoe Centers each offer over 30+ km of groomed trails and are great for both classic and skate skiing.
Backcountry skiers can take to the Catamount Trail that passes right through our property. If you're looking for a challenge it has it, or if your preference is for some relatively easy skiing the section on the Sugarbush Golf Course beside us is the place to go.
Skiing and Snowboarding at Sugarbush
Of course, we can't forget our next-door neighbor: the slopes at Sugarbush Lincoln Peak and Mt Ellen offer 53 miles of trails and 16 ski lifts. Rent equipment with them or bring your own! They also have a first-rate ski school, including a superb first-timer program. Sugarbush celebrates its 60th anniversary this year.
You Can Ski it!
Mad River Glen is celebrating 70 years of inviting skiers to natural snow conditions and a variety of skiing terrain. Just seven miles from West Hill House B&B, the co-op owned ski area provides an outdoor experience for skiers (no snowboards allowed) on runs cut to follow the mountain's natural terrain. Plenty of greens and blues as well as advanced and true expert skiing is available. Come ride the iconic Single Chair or the three double chairs, and discover that you can ski Mad River Glen.
When you're done in the snow, come back to West Hill House B&B, warm up by the fire and enjoy a nice cup of coffee or hot cocoa, or something stronger if you prefer like a Vermont craft beer or glass of wine from our bar.