Stirring it up:
Easy and versatile for even a beginner cook, these baking powder biscuits are a #1 go-to recipe.
Makes: 12 using a 2″ cutter
Oven: Heat to 425° F  (220°C)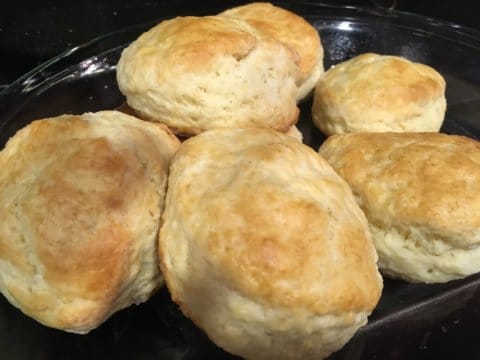 Bake: 12 – 15 minutes
Ingredients:
2 c. all purpose flour
4 t. baking powder
1 T. granulated sugar
3/4 t. salt
5 T. butter
3/4 c. whole milk
1 T whole milk
Optional Ingredients to include in your Baking Powder Biscuits – all West Hill House B&B guest approved
2/3 c. blueberries, 1/2 t. freshly grated lemon peel, 1/4 t. finely chopped rosemary (a guest favourite!) More blueberries? Try Blueberry French Toast
1/2 c. grated aged cheddar cheese
1/2 c. raisins
Use your imagination!
Method:
Heat oven to 425°F
Combine flour, baking powder, sugar and salt in a large bowl
Cut the butter into pieces about the size of a sugar cube then add to the above
Cut in the butter with a pastry blender, two knives or your (clean) fingers till the mixture resembles coarse crumbs
Add optional items at this point
Add the milk a little at a time while mixing with wooden spoon, or a fork, until the dough comes together. Should not be liquidy.
You may not use all the milk or you may need to add a little.
Reserve the 1T of milk for later.
Lightly flour your working surface, turn the dough onto the surface and rotate the dough so all sides are lightly covered with flour.
If the dough is sticky add a bit more flour
Roll the dough to about 1/2 inch thick
Cut using a round cutter,  2″ is good but smaller works well too.
Transfer biscuits to a parchment lined jelly roll pan (pan sides keep the parchment from sliding off)
Using the 1T. of milk, brush the tops of the biscuits which will help make them brown during cooking
Bake for 12-15 minutes until light brown on top
Remove biscuits from oven and let cool for several minutes
Baking powder biscuits taste best when eaten warm with butter and jam, peanut butter or butter and honey. Baking powder biscuits served cold with cheese is another option.
Dishing it out:
When I was about 9 years old  mom helped me learn how to really cook. We made all sorts of things and a baking powder biscuit recipe was one of the first things I learned how to bake. Easy and versatile it was something we often made to go along with a good veggie soup.
(My dad was the soup-making king. He could and did make soup out of just about anything!)
At that same time, Brenda lived just down the road and she and I decided to have a baking club. We would meet at her house one time and mine the next. I don't remember how long we did this, or what we made, but I do remember it was fun. I continue to make baking powder biscuits and continue to experiment with optional ingredients.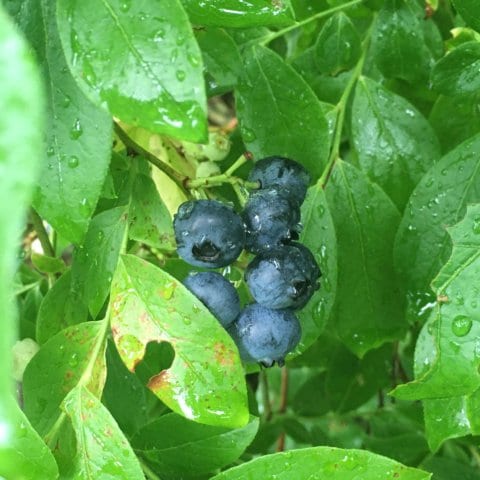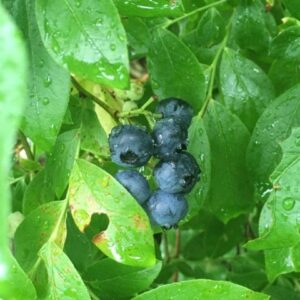 I included blueberries as an optional ingredient. Not only are they in season now, August, but they have vitamins, minerals and fiber.
Are blueberries your favorite fruit? When traveling to Vermont (check Covid-19 travel restrictions) and wanting to pick blueberries check out the various blueberry growers.
Have fun baking and eating blueberries!
Just a reminder about this and other recipes:
With this recipe as well as all others, I pass these recipes on for your enjoyment. I do not claim them to be my original recipes as I've collected recipes for well onto 60 years thus the origins of many have been lost in time. Any errors or omissions in ingredients are strictly unintentional. Your results may vary.