Nature can help you refocus if you're not quite feeling 100% and your spirits a little off level?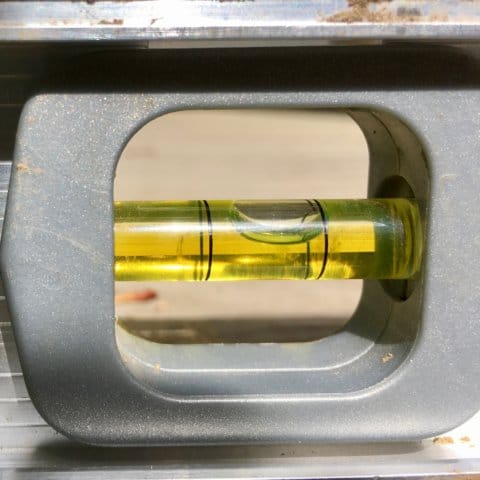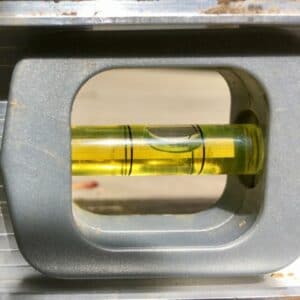 These past few months have been challenging to all of us. Having to stay home, deal with changes in routines and work status as well as the myriad of other related issues, has many folks stressed out.
The demands of everyday life have taken a whole new turn and seem to come from all directions, each requiring our attention.
Sometimes it seems that there is no time to take a deep breath and refocus. During these unprecedented tines we all need something to get our spirits back on the level.
Here's a thought.
Several years ago on a flight to the UK, the inflight magazine had an article on forest bathing. No, it's not about running through the woods starkers! It's about the comfort of spending time in the forest, slowing down to breath the fresh air, to smell the scent of the trees and flowers, and to listen to the sounds of nature. And, to re-center oneself.
Doing this isn't complicated. It doesn't require a class, special equipment, fancy outfits or technological reminders. It doesn't require jogging, running or cycling, or even a forest! It simply requires you to walk quietly in a natural setting, and let your mind and body slow down. It gives you the opportunity to reconnect with your inner self.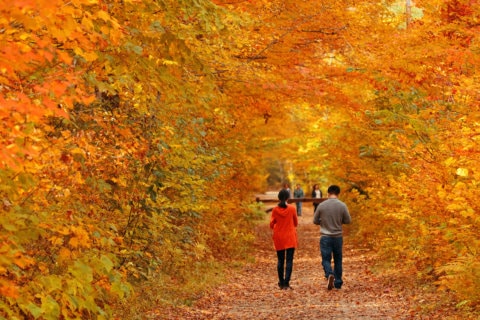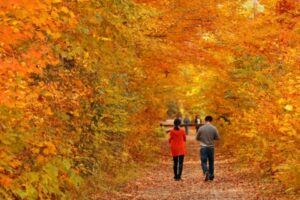 Scientists have found that being in nature calms ones' spirit, body and mind. It has been shown to reduce blood pressure, heart rate, muscle tension and the production of stress hormones. Not being scientists, but living on a forested mountain side, we can say that time spent at-one-with-nature is indeed calming.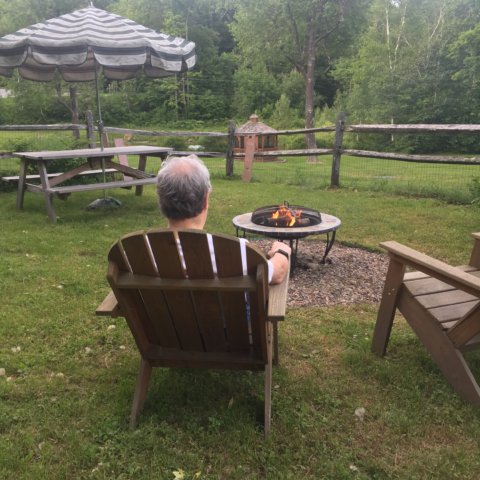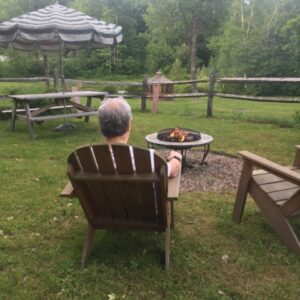 Here in the beautiful Mad River Valley of Vermont there are numerous opportunities to be at-one-with-nature. The Green Mountains specialize in quiet, you just have to slow your life down long enough to hear it. That may sound strange, hearing the quiet, but when you think about it, it really makes perfect sense.
Peace and quiet is what the Green Mountains of Vermont specializes in. Imagine yourself resting on a log beside a mountainside path. The leaves are gently rustling in the breeze, the birds are singing and a small mountainside stream gurgles and splashes as it flows along. You take a deep breath and slowly begin to relax. Amazingly, you can actually hear yourself breath!
When you are ready for some forest bathing, here are some suggestions.
The Long Trail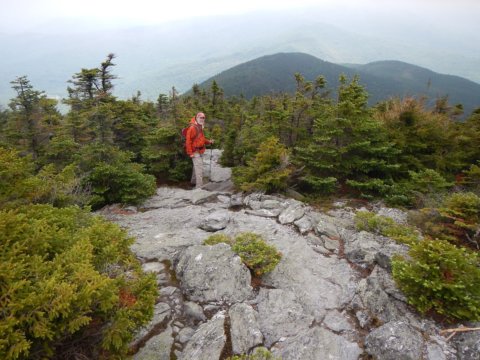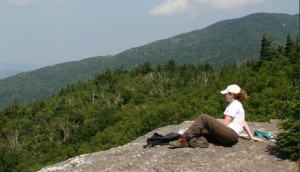 Close by West Hill House B&B there are two easily accessible sections of The Long Trail, one heading south to Sunset Ledge and one heading north to Mt. Abraham, Lincoln Peak, Mt. Ellen and General Stark, along the spine of the Green Mountains. The Long Trail is the oldest long-distance hiking trail in the United States. The Long Trail took its first step from dream to reality at a gathering of twenty-three people on March 11, 1910, in Burlington when the Green Mountain Club was formed. The proposal for the Appalachian Trail was presented in 1921.
The Mad River Path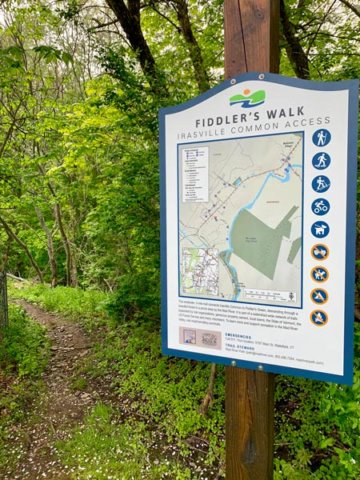 The Mad River Path winds its way through the valley on well-marked trails, sometimes via the villages but most of the time the path is in the beautiful valley landscape. It crosses small brooks, passes by swimming holes, leads across meadows and woodlands. Mad River Path is a member-supported, 501(C)3 non-profit organization whose mission is to build, maintain, and conserve a system of continuous public pathways from Warren to Moretown to foster a healthy community by connecting the people, businesses and special places of the Mad River Valley. Although the connection between the two communities has yet to be completed, there are many sections within minutes of West Hill House B&B. Choose your walk be it long or short.
The Catamount Trail
The Catamount Trail is also close by. It offers 326 miles of backwoods winter ski and snowshoe trail from the Massachusetts border to the Canadian border.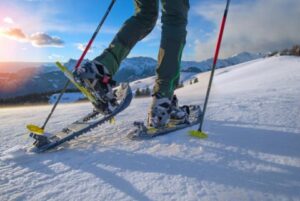 For winter use only, It crosses private land through the generous permission of nearly 200 landowners; and traverses approximately 135 miles of public land including Green Mountain National Forest, Vermont state land, and town-owned parcels.  In fact, it passes right through our property and the area to the south of us is easy going for beginners.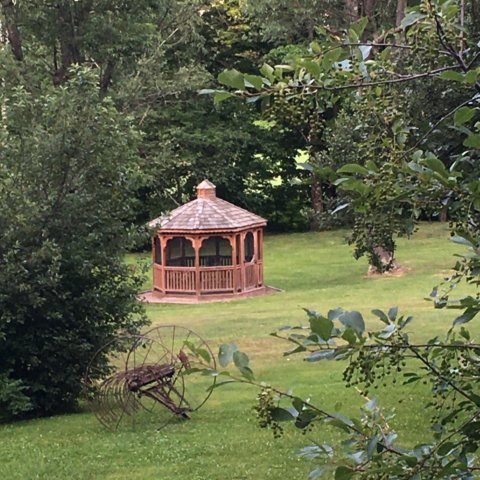 We are here when you are ready to slow down your life and re-center yourself.
Whether it's a weekend or a few more days, in warm weather or cold, the Mad River Valley, in its beautiful Green Mountain setting, offers an opportunity to be immersed in nature, to bathe in the forest, to slow down your life, to breath the fresh air, to smell the scent of the trees and flowers, and to listen to the sounds of nature. And above all, to re-center yourself and to get your spirit a bit more on the level.