Ski season is just around the corner, and every year we're thankful to be located next to two of the best ski resorts in Vermont. Winter in our snowy little state is a time like no other: the beautiful white snow blankets the area, the Evergreens dusted in icy frost, and the skiers begin their yearly routine. While some towns shut down at the sight of the first flurry, ours comes to life as a bustling, winter hub of activity.
The two best ski resorts in Vermont right near our B&B are the Sugarbush and the Mad River Glen Resorts. Both have fantastic options for skiing, snowboarding, and snowshoeing, as well as additional activities like dining options, lessons, and shops for rentals, and more.
Our Vermont Bed and Breakfast is nestled in the Green Mountains of the Mad River Valley on a private piece of paradise in the quiet hills. Before you set out to explore the best ski resorts in Vermont, allow us to fuel you up with a thoughtfully prepared, gourmet breakfast. We even offer a winter weekend special during ski season for lighter fare, available before the complimentary skier's shuttle picks up at 9 am to head up to the slopes.
Join us in the winter wonderland of Vermont and book your stay today!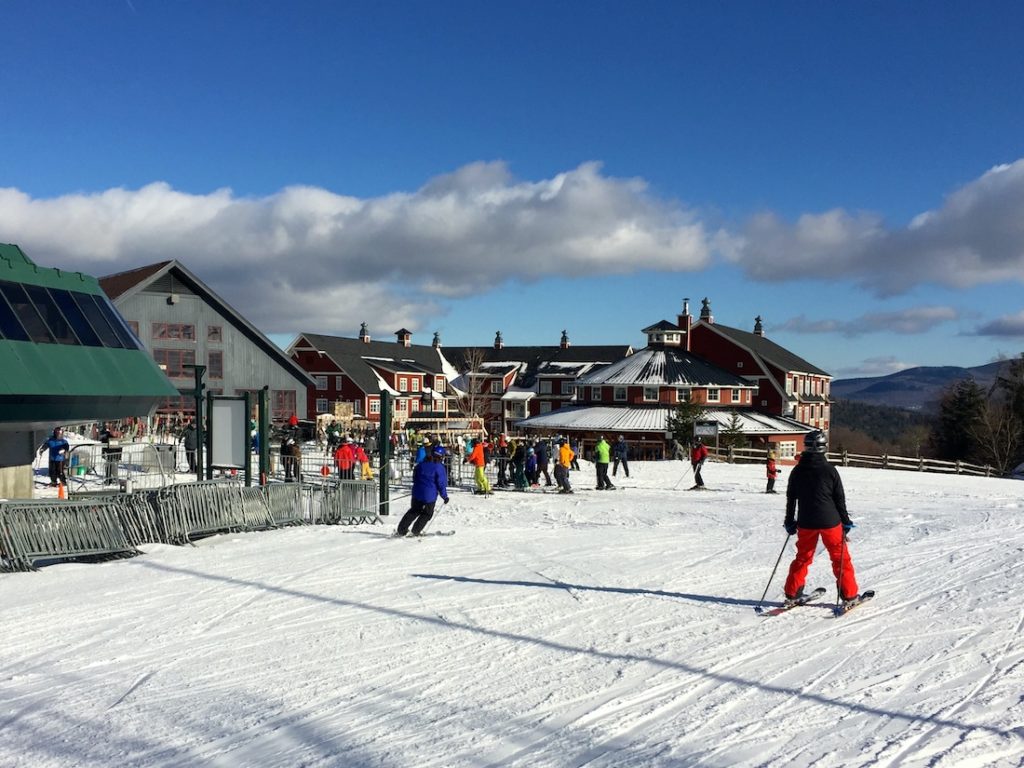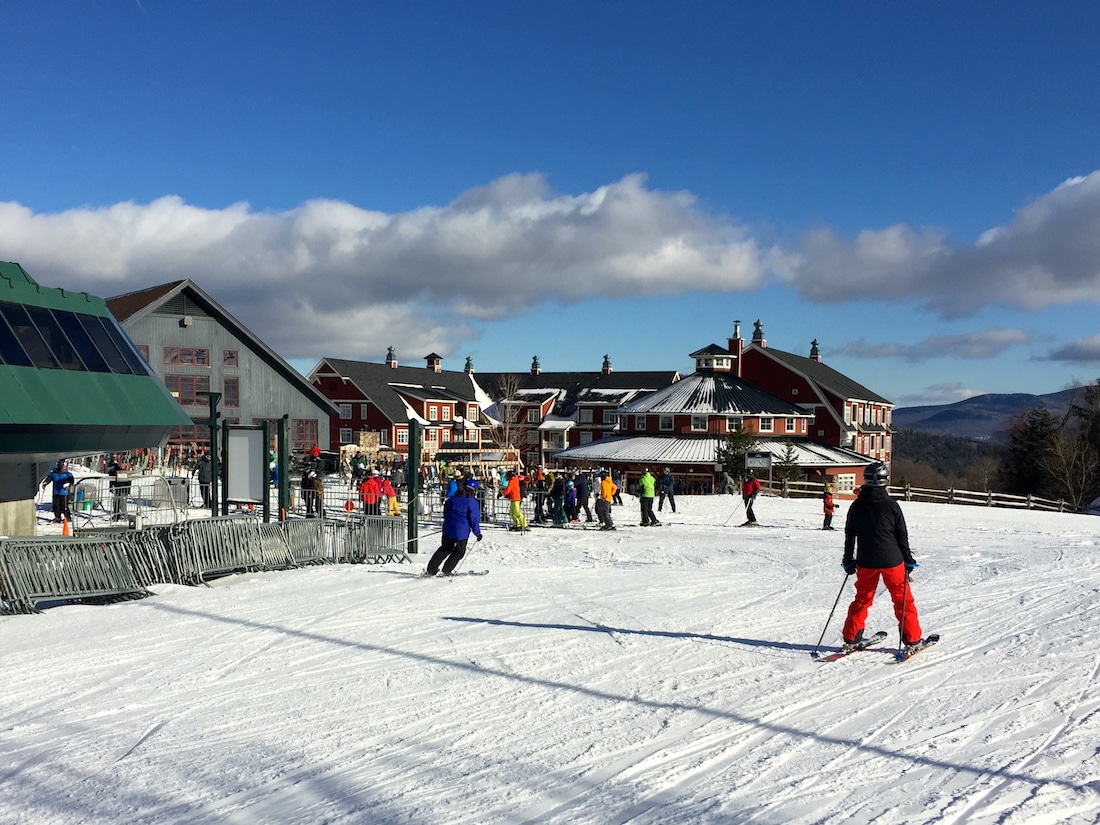 Two of the Best Ski Resorts in Vermont near our B&B
Our cozy bed and breakfast in Warren, VT, is the ideal lodging for those heading to Vermont with the slopes in mind. Not only are we about 15 minutes from Mad River Glen, but we're also just under five minutes to Sugarbush Resort. Our location gives our guests multiple options for skiing and enjoying the tremendous wintery outdoors.
Here are more details about two of the best ski resorts in Vermont:
Five things to know before you hit the slopes at Sugarbush Resort
Here you'll find two mountains, six peaks, and three terrain parks spanning 4,000 acres of wilderness to explore, making Sugarbush one of the largest ski resorts in New England with 111 ski trails, 16 lifts, and a summit elevation of more than 4,000 feet.
The resort has changed ownership quite a few times over its 65 years in business. As of 2019, the resort is now operated by Alterra Mountain Company.
You'll want to purchase your lift tickets ahead of time online, and the earlier, the better. Check out the "All Mountain Pass" or the "Mt. Ellen Only Pass" for some of the best skiing for a deal.
The Sugarbush ski and riding school is known for its hands-on teaching and competent coaches for those who may just be learning to ski. Maybe not into downhill skiing? Check out the guided tours for snowshoeing routes.
After whipping down the mountain all day, you'll be ready for food and drink. Thankfully, the best ski resorts in Vermont have fantastic options, and Sugarbush is no exception, with four unique dining experiences to choose from. Take your pick of Philly cheesesteaks from the casual Lunch Box, a cold beer at Castlerock Pub with great mountain views, authentic dishes at Fit to be Thai'd at the Sugarbush Inn, and up-scale American grub and cocktails at Rumble's Bistro and Bar.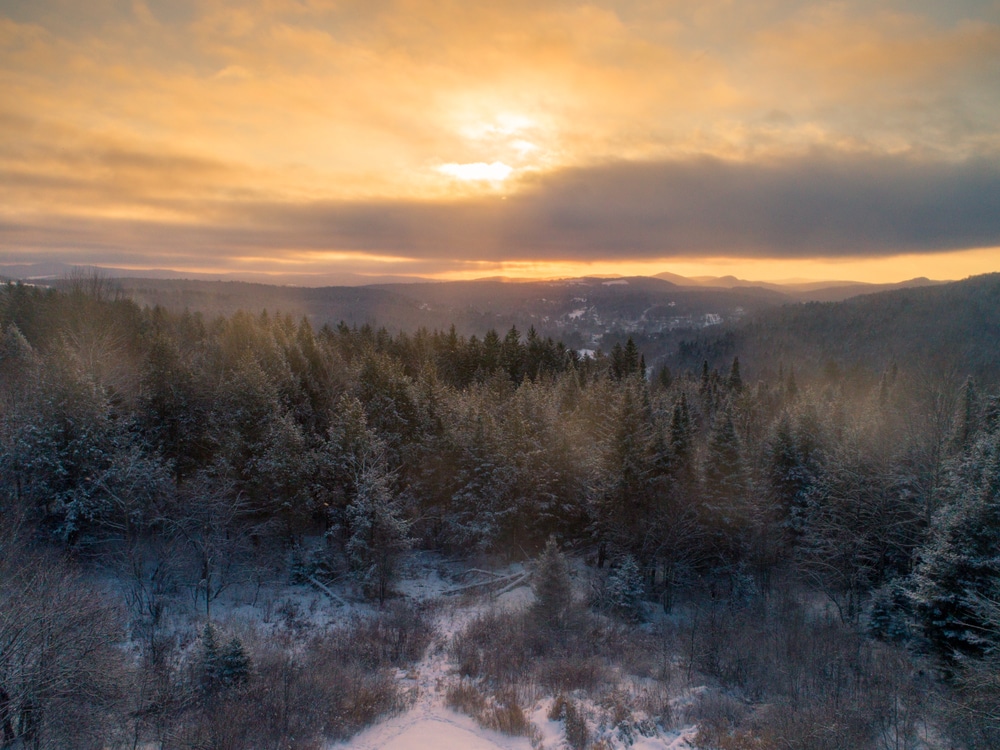 Five things to know about skiing and more at Mad River Glen Resort
Mad River Glen Resort was named as one of the best ski resorts in Vermont for expert runs. In fact, Ski Magazine ranked the terrain as one of the most challenging on all of the East Coast, most assuredly in part to the 2,000-foot vertical drop.
This Vermont ski resort was founded in 1947 by Roland Palmedo and a group of investors with ties to the Rockafeller Family. Palmedo was one of the pioneers who helped develop skiing as a recreational sport in the US.
It wasn't until 1995 when the Mad River Glen Cooperative was formed to manage the happenings. This resort remains one of the very few ski cooperatives where individuals can purchase public shares and participate in the meetings that guide the area's management.
Fun fact: Mad River Glen has a single occupant chair lift, only two ski resorts in the country can make this claim. The other is located in Alaska on Mt. Eyak.
While Mad River Glen isn't the largest resort in the area, it's known as one of the best ski resorts in Vermont due to its wildness. Many of the runs haven't changed one bit since they were cut all those years ago by the first skiers who braved the steep slopes of the Green Mountain range.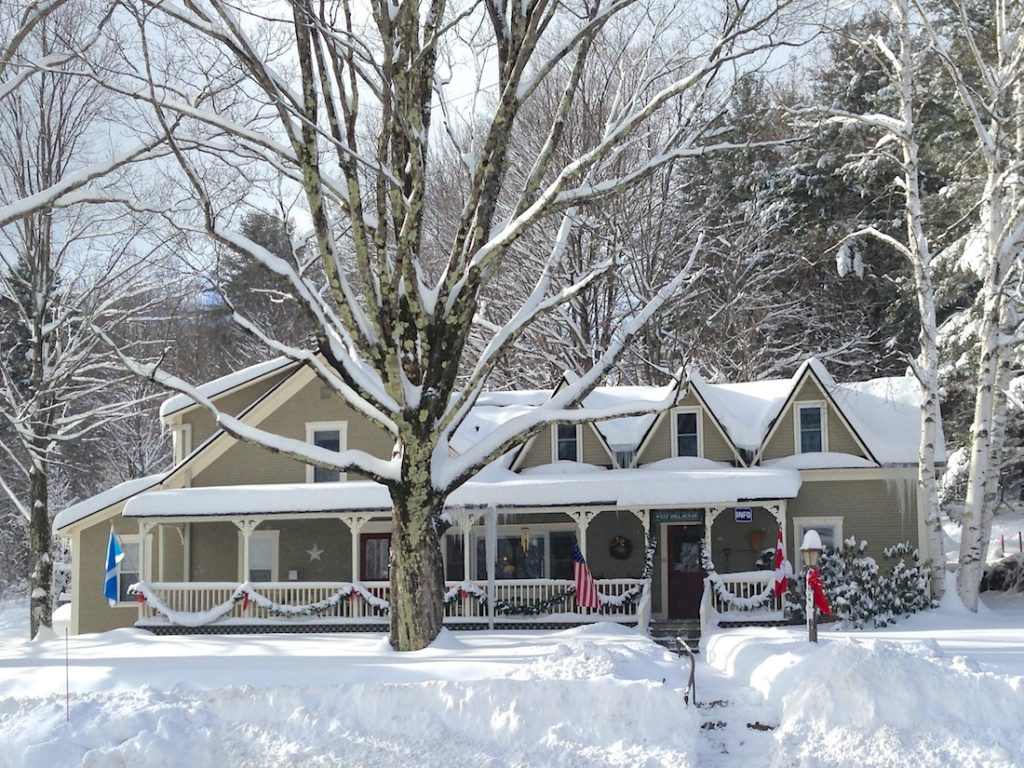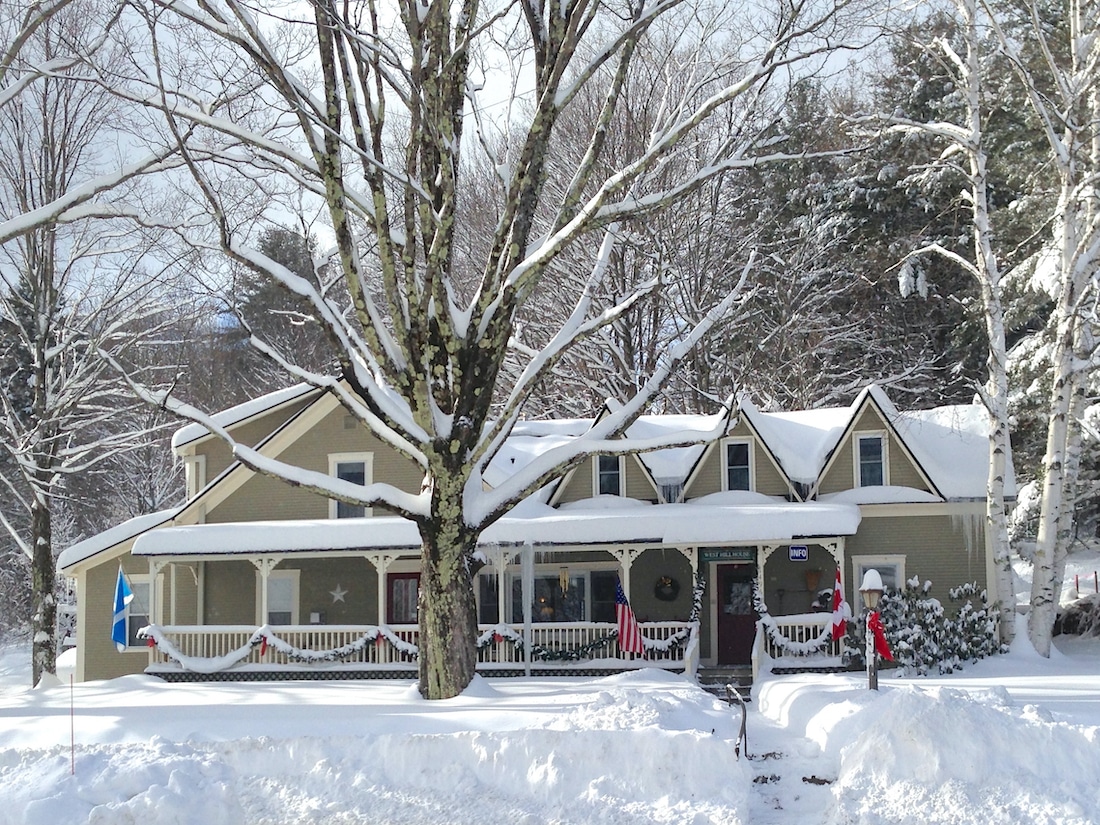 Spend Beautiful Winter Days at Our Vermont Bed and Breakfast
Imagine waking in the morning, snuggled in your cozy guest suite with a fire blazing to a beautiful cover of freshly fallen snow. Our nine unique rooms have a distinct layout and beautiful details with private baths (many with jetted tubs), gas fireplaces, and stunning nature views. You'll be sure to get a restful night's sleep before heading out to the slopes at one of the best ski resorts in Vermont.
Be sure to check our upcoming availability and book your next stay in Vermont today!