Winter is a beautiful time in our charming little state, and the best Vermont getaway includes a stay at the West Hill House in the Mad River Valley. Nestled in the Warren Hills, our Inn is more than 160 years old. Our tasteful and charming decor, cozy fireplaces, and welcoming service create a serene ambiance—fit for any vacation! While history is ever-present, you'll appreciate our thoughtful renovations and updates, bringing our Vermont Bed and Breakfast into the 21st century.
For the best Vermont getaway, we offer fantastic packages and indulgences. Whether you're heading to Vermont for a romantic retreat, friend's or family reunion, skiing adventure, or even a solo vacation, our nine unique guest suites can accommodate all types of getaways. Below we'll detail a handful of our favorite add-on packages to make your stay that much more memorable.
As a guest at our Vermont Bed and Breakfast, you'll have your own suite, of course, but you'll have access to our three common spaces. The living room offers a cozy seating area with a wood-burning stove and our bar for wine, spirits, or beer. The library has more than 1,000 books to choose from for great vacation reads and a pool table, and the sunroom is a bright, comfortable space to relax in the warmth inside, while surrounded by views of the beautiful outdoors.
Check our upcoming availability and book your next stay today!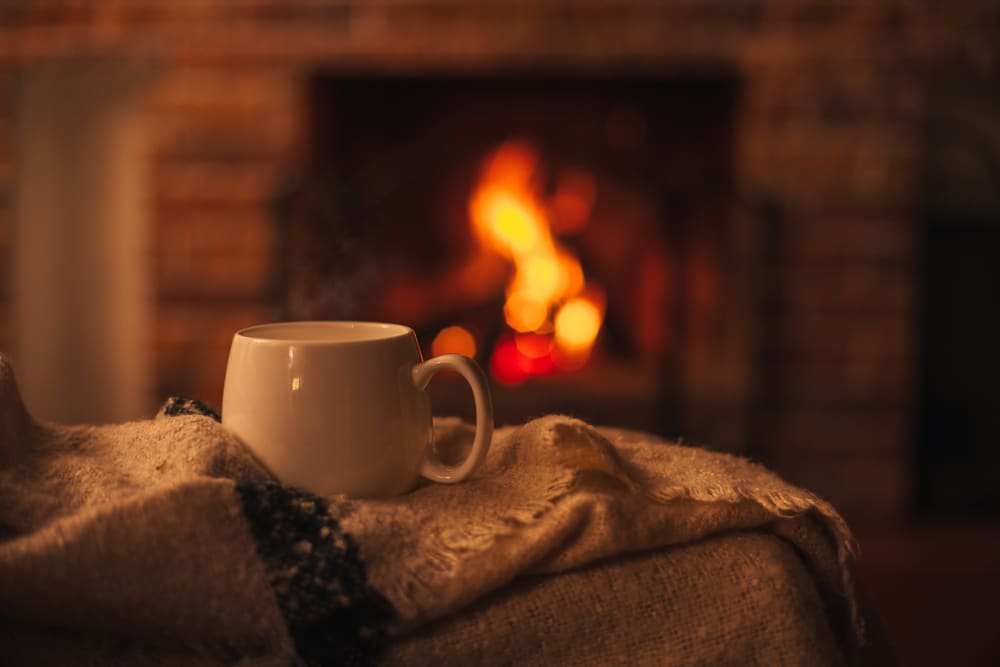 Packages to Create Your Best Vermont Getaway at our Cozy B&B
Enjoy our spa-like en suite jetted tubs and steam showers! This spectacular double heart-shaped bath (pictured above) with gorgeous views of the Warren Hills is a part of the Logan Suite. Located in the upper two levels of the Red Event Barn, you'll have complete privacy, a fully equipped kitchen, and a spacious bedroom with a gas fireplace. Perfect for romantic retreats! Sometimes the best Vermont getaways include a lot of time spent indoors, pampering yourself, and relaxing.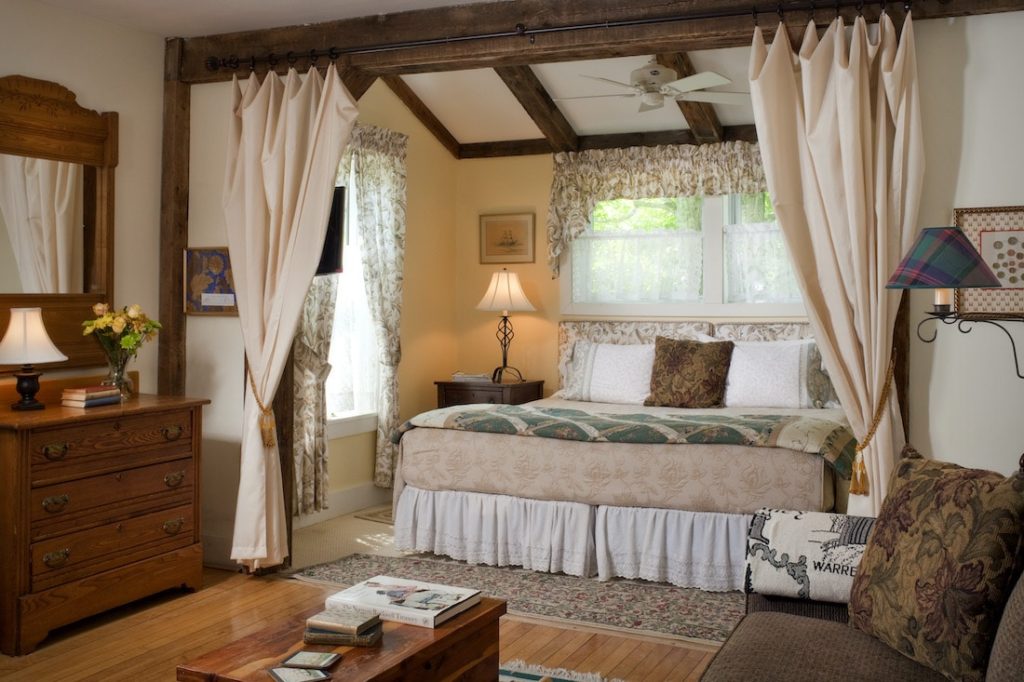 Make Memories at Our Cozy Vermont Bed and Breakfast
One essential detail that sets us apart from other lodging options in our area is our welcoming hospitality. At our Bed and Breakfast, you'll have the best Vermont getaway because of our attentive and personal service. Your lodging becomes a whole part of your vacation, rather than just a place to keep your luggage and sleep at night. Our guests often spend their mornings chatting over coffee at our dining table, making memories that last a lifetime.
Start planning your next getaway to Vermont and get a reservation on the books!