April 23, 2011 by Peter MacLaren
When we moved to Texas from Canada, two new friends, knowing of our Canadian & Scottish backgrounds, offered us tea – cups with water heated (not to boiling) in the microwave and presented with a tea bag on the side. YIKES! My mission from then on was to teach them to make a good cup of tea, properly made! Both new friends, who have since become near and dear, were excellent students and can now make a great cuppa'.
Here are a few basic terms that are useful to know when reading about and making tea.
Tea pot -The vessel from which hot tea is poured. Buy a tea pot if you haven't one. Whether from a simple Brown Betty tea pot or an ornate fine china tea pot, pouring tea from a tea pot makes the experience of having a cuppa' all the more enjoyable. (don't use aluminum though it reacts badly with tea).
This small 2-cup tea pot along with its wee cream and sugar was used for many years by Peter's Granny who lived to be one week short of 100 years old. In the latter years of her life Granny was confined to bed and Peter's mum brought her tea in this little set each morning. Looking as good as new, sadly its tea cup is missing.
Tea kettle – the vessel in which you bring fresh water to a boil. Can be electric or stove top.
Tea cup – A china tea cup or mug are my favourites – but then, I've also drunk tea from a birch bark cup so I'll take tea no matter!
Infuse or Steep – the process of extracting the flavour of the tea from the leaves to the water.
Loose  leaf or Tea bag – Use good quality loose, leaf is best. Most commonly used are tea bags which contain tea dust which is known for it quick extraction. With a myriad kinds of tea, make a visit your local tea shop for advice on what to purchase. (If you are in the Mad River Valley checkout the tea shop and restaurant called MINT- they have about 50 different teas and tisanes.)
Tisane–Though prepared in the same manner as tea, tisane is a combination of dried flowers, herbs and fruit and does not contain tea leaves.
One-for-the-pot – This refers to how much loose leaf or how many teabags to use. My guideline is 1 bag or one slightly rounded teaspoon of loose leaf per 10 oz of water. You preferences may vary for weaker or stronger tea.
Tea Ball or Tea Infuser  or Tea Egg – A tea ball is not a fancy dress dance, it 's a device into which loose tea leave are put for steeping. Once in the tea pot, the hot water poured over it  can seep through the mesh of a tea ball to the leaves.
Ready to make some tea? Stay tuned!
April 20, 2011 by Peter MacLaren
Your wedding should be a very special day which expresses your style and personality, even if you are working with a small wedding budget. Small weddings are the trend these days as couples are opting for a more personal occasion with just family and close friends. Small and intimate weddings provide an opportunity for the couple to visit with each guest, to relax and enjoy the occasion, to really put their personal touches on the celebration, and for the families to get to know each other in a comfortable setting. To say nothing of saving money to put towards a wonderful honeymoon, a house down-payment or even towards paying off student loans.
If you have an intimate wedding in mind why not consider a B&B venue? Such a location can provide a dramatic backdrop for your own special touches. Whether an elegant country estate, an urban city-scape, or like ours, a mountain setting with meadows, gazebo, handsome red barn, ponds and gardens, there is a B&B sure to suit your taste.
You can have the memorable, intimate wedding of your dreams with memories to last a life time, without breaking the bank. Small is beautiful!
At West Hill House B&B we work with highly qualified, local wedding professionals to help you plan a stress free occasion. We have facilities for weddings from 2 to 80 people and we still have a few June and July 2011 dates available for wedding bookings. We pride ourselves in providing you and your guests with personal attention and excellent service, all in a restful country setting near Sugarbush in the beautiful Green Mountains of Vermont.
April 17, 2011 by Peter MacLaren
The Thomsons from Ottawa, Canada were recent guests at West Hill House. At breakfast we asked if they had found their room comfortable. Their reply?
"Our room was an oasis of tranquility within an oasis of tranquility."
April 15, 2011 by Peter MacLaren
Over the past few weeks I have attended two conferences, each providing various meals followed by coffee and tea,  but only if you asked for it.
My latest tea challenge came just the other day. I was brought a cup filled with very warm water (not hot enough to have been boiling) and a wooden case from which I could choose from about a dozen types of teas and tisanes. The tea bags were tucked into little cardboard boxes  1.75″ x 1.25″ x .75″ and wrapped with plastic wrap with a pull tab much like the wrapping on a cigarette package. By the time I had chosen my tea, finally removed the plastic from the box, got the box opened and the tea bag into the cup, the water had gone from very warm to warm. While the quality of tea was good, full-leaf tea in a triangular tea bag, I could only imagine what this would have tasted like had it been properly made.
It's time tea was made and served correctly!
When you visit West Hill House, if you request tea, we will make you a proper cup of tea.Tea as it should be!
October 8, 2010 by Peter MacLaren
We are delighted to announce that once again for 2010-11 West Hill House B&B has been selected as one of the top 10 B&Bs in New England by BedandBreakfast.com. We are one of only four B&Bs in Vermont to be recognized in their 2010-11 awards in various categories, and we have won this award in 3 out of the last 4 years.
The selection criteria for the Best of BedandBreakfast.com Awards include both quantitative and qualitative analysis of the independently posted reviews on BedandBreakfast.com. So to you, our guests, we thank you for sharing on-line the great experience you had when visiting West Hill House.
We look forward to providing the same exceptional experience to return and future guests during all seasons of the year – come and visit us (again) soon!
July 3, 2010 by Peter MacLaren
Today is stunningly beautiful. Blue sky, a few wispy clouds, a nice gentle breeze and about 79'F.  This morning before I started breakfast for our guests I took a few minutes to sit on the front porch with a cup of tea. I  gazed over the beautiful orange lilies and enjoyed the song birds,  the sound of the busy woodpecker,  the wind through the leaves and the antics of a couple of chipmunks chasing each other up and down one of the huge sugar maples in the front yard.
What a great way to start the day and what better place to relax and spend summer days than right here. The hammock is waiting for you…
May 12, 2010 by Peter MacLaren
Ever wonder what happens to that little bar of "guest"  soap once you check out of your B&B or hotel? Well, unless you take the soap with you, it goes strait into the trash then into an over flowing landfill – until now!
<img class="alignright size-full wp-image-965" src="/wp-content/uploads/2010/05/Clean-the-world-logo-.png" alt="Clean the World" title="Clean the World" width="218" height="120" /
Clean the World has developed a process to sterilize soap, killing transmittable pathogens, and making soap ready to be used again.
What's the point? And why is West Hill House involved?
The point is that impoverished people around the world die every day from acute respiratory infection and diarrheal disease because they have no soap. The death toll is staggering. Each year more than five million lives are lost to these diseases with the majority of deaths being among children less than five years old. Studies have shown that simple hand washing substantially reduces the spread of these diseases. Unfortunately, the essential items for proper hand washing are unobtainable for millions of people worldwide.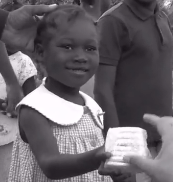 In an effort to prevent these needless deaths from occurring, Clean the World distributes recycled soap products, along with appropriate educational materials, to impoverished countries worldwide, and to domestic homeless shelters.
West Hill House B&B recently became a Clean the World Hospitality Recycling Partner B&B. For us, contributing gently used bars of guest soap combines our  philosophies of being "green" and being able to provide people around the world  the chance for a healthier life.
Almost 200 Hotels and B&Bs nation wide and over a dozen charitable organizations participate in this program because they believe in the mission of Clean the World and they know that through the work of this organization the world can become better for both people and the environment.
Click on Clean the World to find out more about their work.
March 23, 2010 by Peter MacLaren
No meals to cook, no dishes to wash, no beds to make, no housework to do!! Our Girlfriends' Getaway means you do the relaxing and we do the work.
Come browse our artisans' shops, be pampered with an "in house" massage, check out the local sites, catch up on your current craft project, or relax in a comfortable chair with your latest book and in the evenings enjoy meals out at any number of great local restaurants. Our rooms are well appointed and very comfortable.
There are lots of Things to do nearby. Whether you come in the winter and take part in the local outdoor activities or enjoy looking at winter from our three large common areas, or you are here in the summer, hiking, kayaking, biking or relaxing in our gorgeous perennial flower garden, you are sure to have a wonderful time.
Come before May 13th and get 33% off a stay of 3 nights or more AND we will cook you a table d'hôte dinner one evening at no extra charge!
March 20, 2010 by Peter MacLaren
West Hill House has joined the BedandBreakfast.com Diamond Collection, a distinction reserved for premier inns offering extensive amenities and top-rated guest reviews. Launched in October, 2009, the Diamond Collection was introduced to help travelers streamline their search for the country's best inns.
To qualify and maintain membership in the Diamond Collection, B&Bs and inns must pass a comprehensive professional inspection measuring the property's quality, service, hospitality, accommodations, food, amenities, and more. To qualify for membership, Diamond Collection properties all maintain top guest ratings and reviews on BedandBreakfast.com and offer a professional reservation experience, including extensive property photos and online reservations. Additionally, Diamond Collection members provide the amenities that today's travelers require, including private baths, free Internet service, luxury appointments and amenities, professional staffing, and flexible check-in/out times.
We appreciate this recognition of the quality experience we provide for our guests. If you haven't already stayed with us, please come and check it out for yourself!
February 24, 2010 by Peter MacLaren