The Catamount Trail is a picturesque 300-mile Nordic ski route that spans the length of Vermont. It's ideal for long-distance cross-country skiing and snow-shoeing. The Catamount Trail, broken up into 31 segments, is perfect for those looking for a day trip adventure through the beautiful Vermont winter wilderness. The sections of the trail offer skiers and snow-shoers diverse options for treks of varying skill levels and intensity.
In 1984, a small group of young men decided to take a grand adventure: ski from Massachusetts to Quebec, Canada! They set their mind to it, and over a two-year period, they created the route that is now known as the Catamount Trail. The trail association is a prominent proponent in encouraging people to get outside and explore, supporting health, mind, and fitness. If you're interested in the Catamount Trail, one of the best ways to start is on a tour with a knowledgeable guide.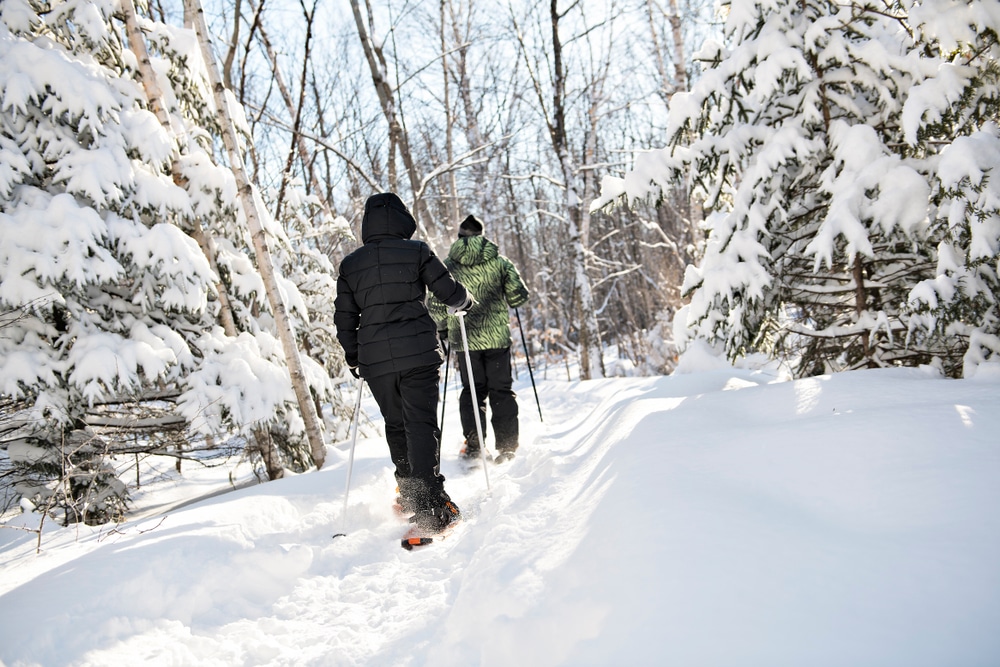 Our Vermont Bed and Breakfast is in the ideal location for exploring the Catamount Trail. In fact, a segment of the trail passes directly behind the West Hill House. You'll also be right nearby two of the best ski resorts in Vermont! After a day out in the snow, you'll love to retreat back to our Inn for cozy fires, warm drinks, and the comfort of your private suite. We can't wait to host you in Vermont's Mad River Valley!
Check our upcoming availability and book today!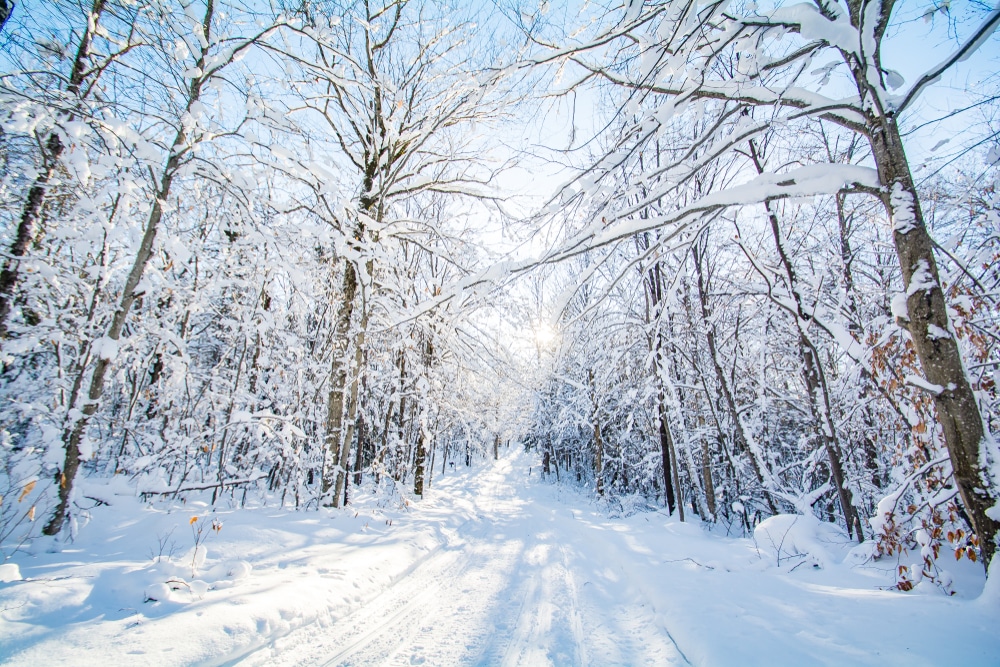 Peaceful Moments Along the Catamount Trail near our B&B
Wake up refreshed and ready to hit the Catamount Trail this winter in Vermont. Join us for a hearty complimentary breakfast of baked goods and homemade recipes with local produce and products. It's the best way to fuel up before Nordic skiing or snow-shoeing in our area.
Here are four things to know about the Catamount Trail before you head out:
Section 18 of the Catamount Trail is in the vicinity of our Vermont B&B. The entire segment spans 11.3 miles and traverses a range of easy to rugged terrain. This section runs directly behind our Inn and continues on to the Sugarbush Golf Course, where the route becomes gradual and easier to navigate. Our guests who enjoy snow-shoeing and cross-country skiing will love being so close to this part of the Catamount Trail.
For the more intermediate skiers, there are guided day-trips offered through the Catamount Trail Association. You'll definitely get a workout in on these treks, so a soak in our jetted tubs will be a more than welcome plan after your adventure.
The Catamount Trail Association is a huge advocate for protecting and conservation of our forests and wildlife. To date, 70 percent of the 300-mile route is protected through land easements and public land acquisitions. The CTA believes that outdoor recreation and conservation are one and the same, so they ask that all participants take care to leave no trace.
Since 2011, the CTA has also been serving the youth community, offering the Ski Club Program. This program provides more than 500 young folks the opportunity to experience cross-country skiing and outdoor recreation each year. This creates a more significant population that will appreciate the benefits of protecting our beautiful wilderness.
As always, we're more than happy to offer some insider knowledge about cross-country skiing or snow-shoeing in our area. One thing is for sure, as a guest at our Vermont Bed and Breakfast, you'll be minutes away from amazing outdoor adventures in the snow!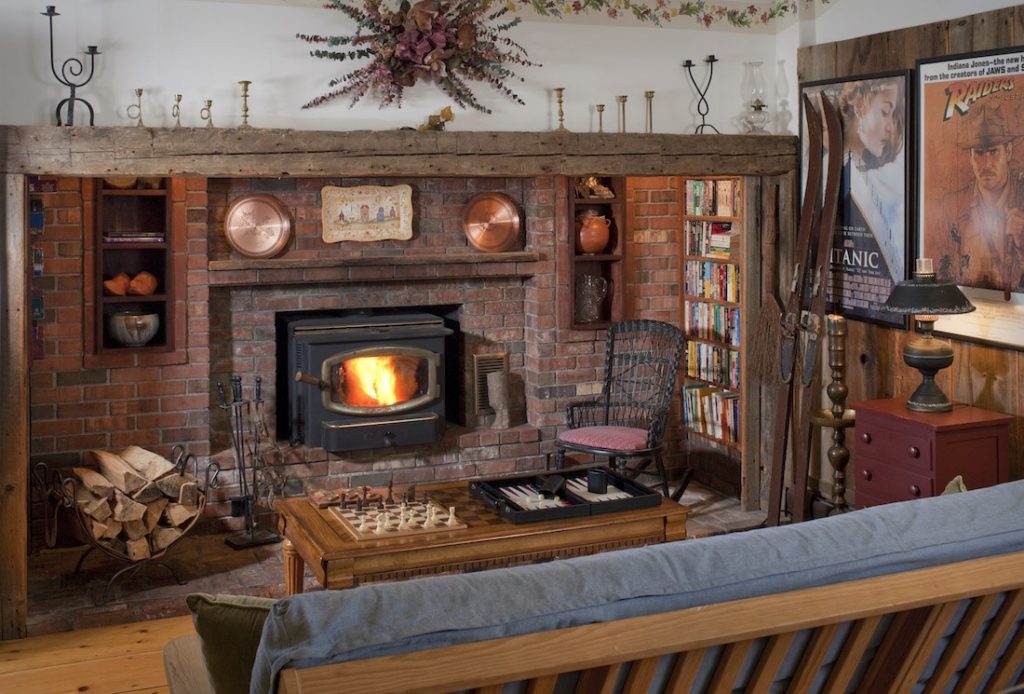 The Perfect Place to Cozy Up after Skiing on the Catamount Trail
Who wouldn't want to cozy up by an inviting wood stove with a steaming cup of cider after a long trek on the Catamount Trail? Our Vermont B&B is the most welcoming and warm stop to end the day exploring the winter woods. Each of our nine unique guest suites is tailored to a most relaxing getaway to Vermont. From the comfy memory foam mattresses and quality pillows to the jetted bathtubs or steam showers, you'll find everything you need for an exceptional stay.
Over the past 15 years as Innkeepers at the West Hill House, we've made more friends than we can count over morning coffee or an evening nightcap at our Single Malt Scotch Bar. Our guests often return yearly to experience our welcoming hospitality (especially at our morning breakfast table)! Join us at our Vermont Bed and Breakfast to see why we're consistently awarded the honor of Traveler's Choice by TripAdvisor year after year. Book your next stay today!