Tucked away in the Mad River Valley in Waitsfield VT, Lawson's Finest Liquids is one of the best craft breweries in all of Vermont. Not only do they brew fantastic beers and serve delicious food with quality ingredients, but they also value conservation and eco-friendly practices. Lawson's Finest Liquids began for Sean Lawson in 1990 when he brewed his first home batch of a Maple wheat ale—inspired by other Vermont breweries.
After many years and an impressive collection of prestigious awards, they continued to bottle their coveted small-batch ale. Finally, in 2018 they opened a brick-and-mortar brewery and taproom in Waitsfield, a German-style beer hall. It's a beautiful space with a stunning peaked wood beam ceiling, rustic river rock fireplace, horseshoe-shaped bar, and cozy seating areas. Like most restaurants and breweries, Lawson's had to pivot during the pandemic and offered drive-thru beer pick-up for customers. Thankfully, they're back in business with regular in-house service.
As a guest at our Vermont Bed and Breakfast, Lawson's Finest Liquids is just a quick 15-minute scenic drive. You'll want to head there at least once to try the award-winning Maple Tripple and enjoy Green Mountain twisters pretzels, artisan Vermont cheese plates, or housemade soup and salad. Be sure to get a six-pack, or more, to take home to your friends – we'll be happy to store it for you until you head home. Also we have a good selection of Lawson's beers in our bar for you to enjoy here at the B&B. Lawson's Finest Liquids is just one of our favorite spots nearby in Waitsfield for an exciting day out exploring.
Start by getting your lodging on the calendar at the West Hill House B&B and plan your next getaway!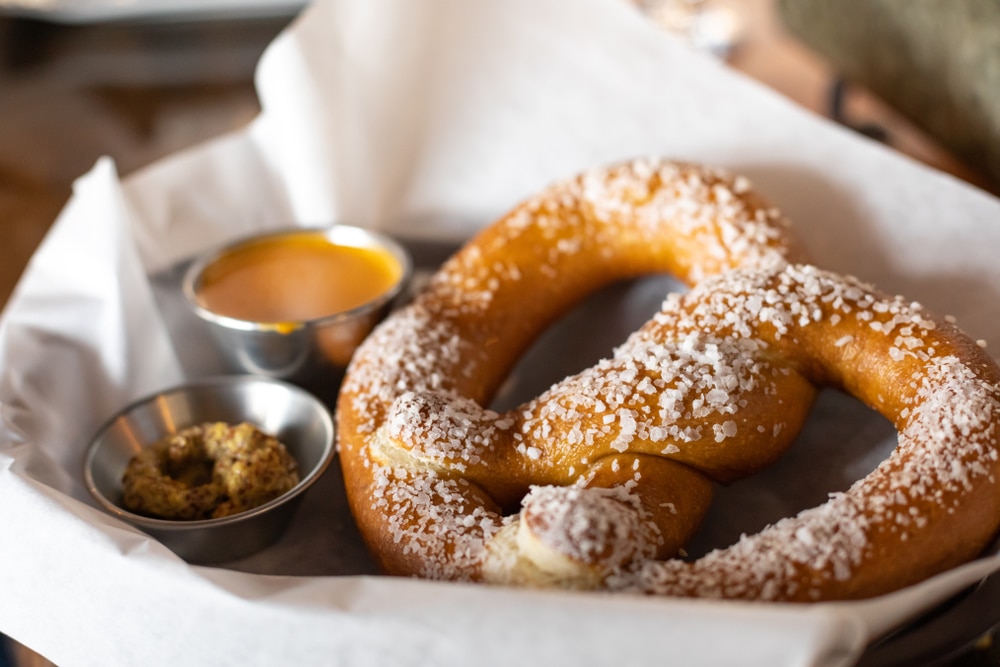 Head for a Maple Tripple Ale at Lawson's Finest Liquids
When you choose our Vermont Bed and Breakfast as your home base, we always love offering recommendations for the best things to do in the Mad River Valley. Heading to the brewery and restaurant at Lawson's Finest Liquids is always high on our list! They're most known for their hand-crafted Vermont-style ales—but you won't be disappointed by the food choices—great small plate items, fantastic for sharing.
The Maple Tripple Ale is the flagship brew and holds two silver and one bronze medal from the World Beer Cup. This slow-fermented, single-batched ale is only available once a year. It's made during spring sugaring season from local barley, hops, yeast, and concentrated maple sap from the Waitsfield area, then rested in oak barrels provided by Saxtons River Distillery. If you're able to get this Lawson's Finest Liquids coveted ale in the retail shop—grab a few bottles to age—it just gets even better with time.
Lawson's Finest Liquids has an extensive beer selection, from hoppy IPAs, smooth pale ales, and light pilsners to fun fruity, dark, and malty seasonal releases. These pours pair perfectly with one of their Vermont meat and cheese platters, served with housemade pickled veggies, jam, and crackers. Find a comfortable spot inside or out in the fresh air of the beer garden. We always hear rave reviews from our B&B guests we send them out this way.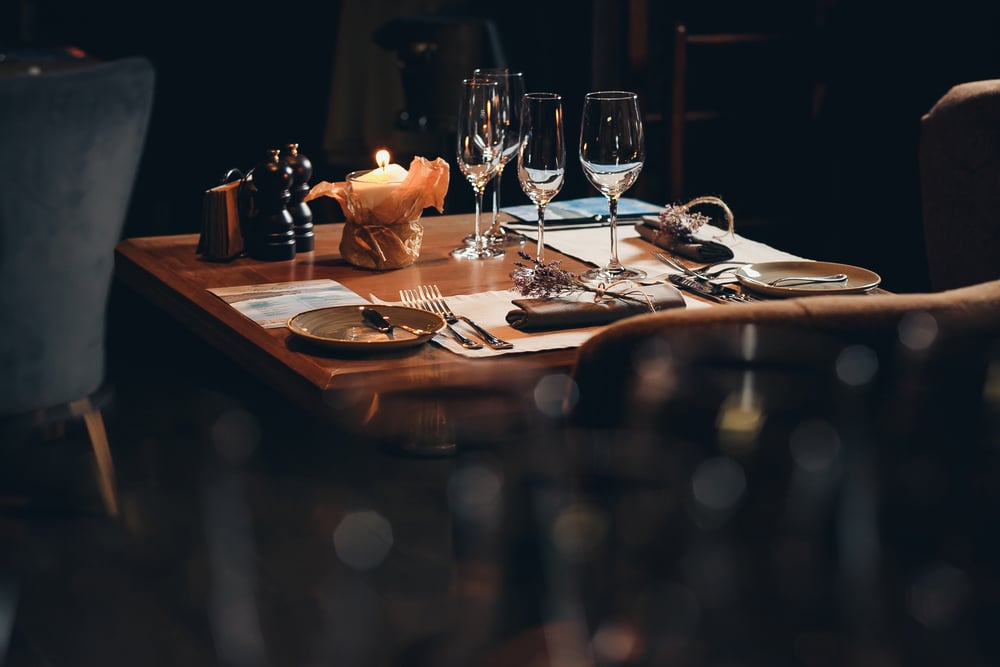 Other Mad River Valley Restaurants Not to Be Missed
There are a lot of culinary gems to explore in Warren and Waitsfield Vermont, here are a few of our other favorite places we always like to recommend: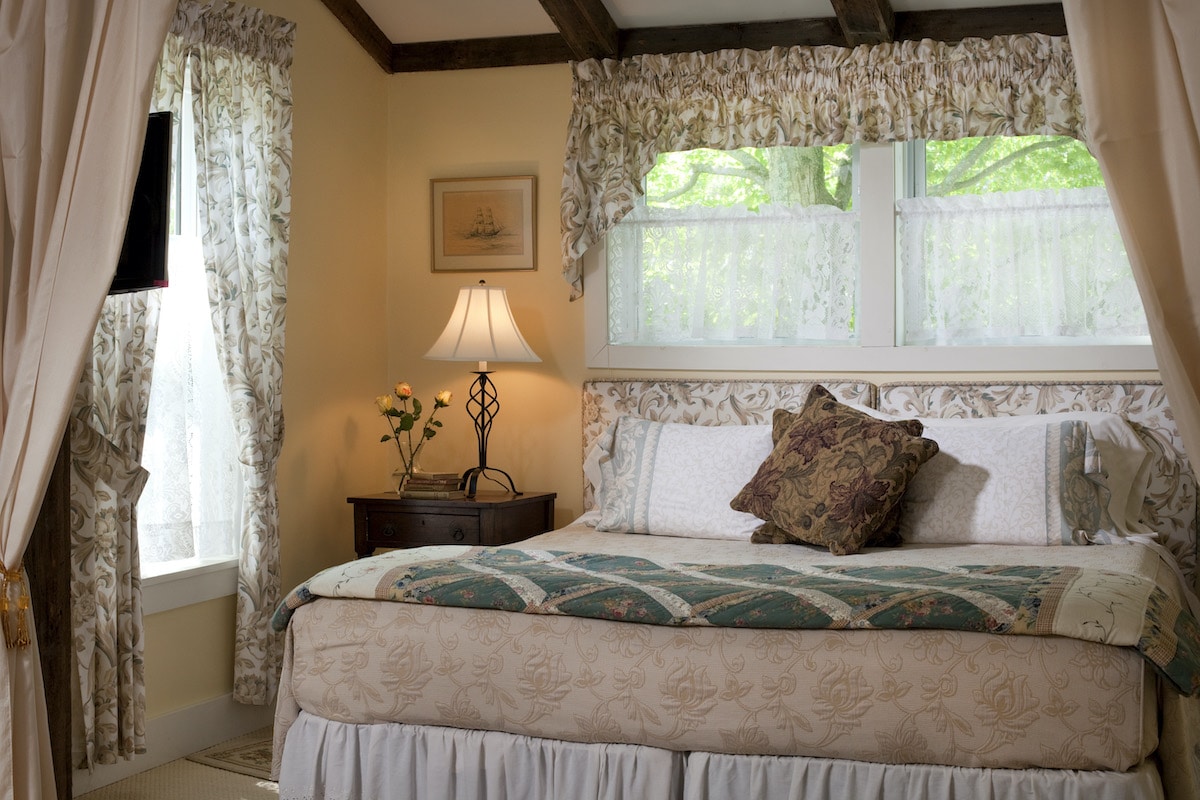 A Cozy Retreat After Exploring the Countryside
The location of our Vermont Bed and Breakfast is ideal for enjoying Lawson's Finest Liquids and the grand selection of restaurants in the Mad River Valley. Of course, as a guest at our Inn, you're always treated to a wonderful breakfast each morning. Then the options for lunch and dinner are all up to you! Be sure to join us in the evenings, as well, in our living room for a single malt scotch or a glass of wine.
Our Vermont Bed and Breakfast is exceptionally cozy by a warm fire and quiet nights in. The nine unique and nicely appointed guest suites are the perfect places for quiet contemplation, spending quality time together, and getting to relax on your vacation. We can't wait to host you in the Mad River Valley. Book today!