An authentic New England Breakfast, & end with a drink from the bar
Enjoy a full, hot breakfast with our other guests served at our 12-person dining table every morning, also in our "executive dining room" (the Sun Room) when we have a full house. 
Our sumptuous three-course breakfast starts with fruit juice, homemade breads or muffins, and a specially prepared fruit dish, followed by a tantalizing hot entrée to give your taste buds an early morning treat. Coffee, tea, hot chocolate and home made treats are always available. Check out Susan's Recipes.
We do our best to accommodate dietary needs and we ask that you let us know ahead of time. While we can now seat all guests at a common table for breakfast once again, we continue to offer separate locations for each group if preferred. We can discuss your preference when you arrive.
During the warmer months breakfast is usually served at 8:30AM, and at 8:00AM during ski season. We offer a choice of a 7:15 AM skier's light breakfast on winter weekends – please let us know the evening before. (The complimentary skier's shuttle bus picks up each day at 9:00AM only, and returns hourly on a request basis.)
The menu of the day might include Sweet Pepper Scrambled Eggs, Breakfast Casserole, Ginger Pancakes with Lemon Sauce, Pain Perdu (French Toast) with local Mad River Valley Maple Syrup, Asparagus filled Crêpes, or Glasgow Soufflé. We are proud to use numerous locally produced products in our signature New England Breakfast. Some of the featured items are seasonal fruits and veggies from three farms which join together as Kingsbury Market Garden's Community Supported Agriculture; wonderful cheese and yogurt from Cabot Creamery Co-op which, since 1919 continues to be owned by the 1200 New England dairy farmers who provide milk to the co-op; our luscious maple syrup is from Hartshorn Organic Farm and West Hill Sugar Orchard; and from Blake Hill Preserves guests are treated to a taste of Scotland when they enjoy the Orange Marmalade flavored with 10 year old Single Malt Whisky.
One of the delightful aspects of breakfast is that guests from all over the country, and indeed all over the world, enjoy exchanging experiences and perspectives until it is time to head out for the day's chosen activity.
Watch Guest Review Video to hear why Katie and Brian have been back five times to stay at the B&B and plan to continue their visits.
Let Us Provide The Drinks!
We offer wine by the bottle as well as by the glass and a selection of Vermont beers. We also have champagnes, both French and domestic. In addition we have our unique Quaich Single Malt Scotch bar.
West Hill House B&B is state licensed for the sale of alcohol. State law requires that all alcoholic drinks consumed on the premises must be purchased from the inn so please do not bring any alcohol with you.
Dinner At West Hill House B&B
We recommend a variety of local restaurants and will be pleased to make reservations where needed.
In addition, we offer two seasonal dinners at the B&B. These special feasts are limited to our guests (along with a 2 or more night stay). Add them when you book online for a small charge or let us know when you book by phone. Note: most restaurants are closed on both these evenings. We also offer private dinners for 6 guests.
What could be better than without having to cook OR do dishes? Our feast will delight your taste buds with many locally grown products and will include the favorites; soup, roast turkey, mashed potatoes with farm fresh potatoes and Cabot butter, sweet potatoes with maple syrup from just down the road, a variety of fresh green vegetables, stuffing made with Red Hen bread,  gravy, cranberries and pumpkin pie. (Details may vary a bit each year.)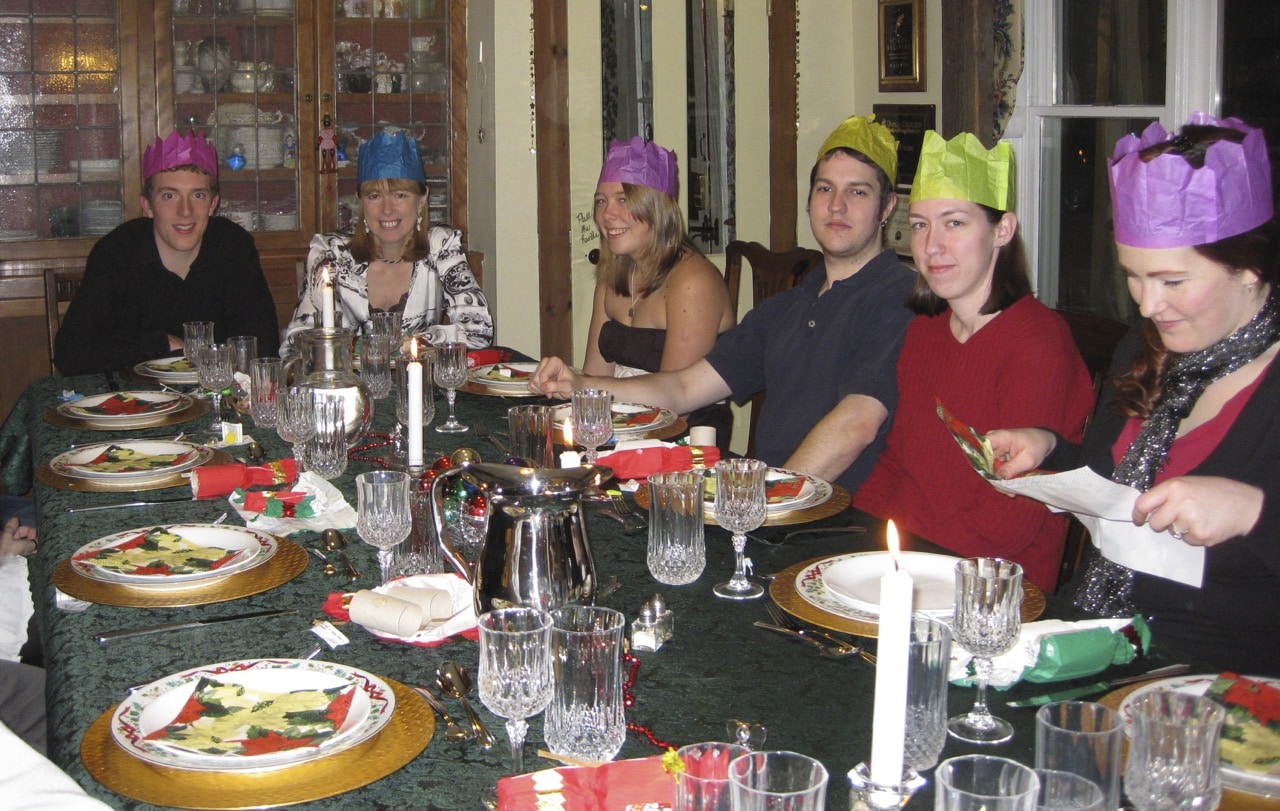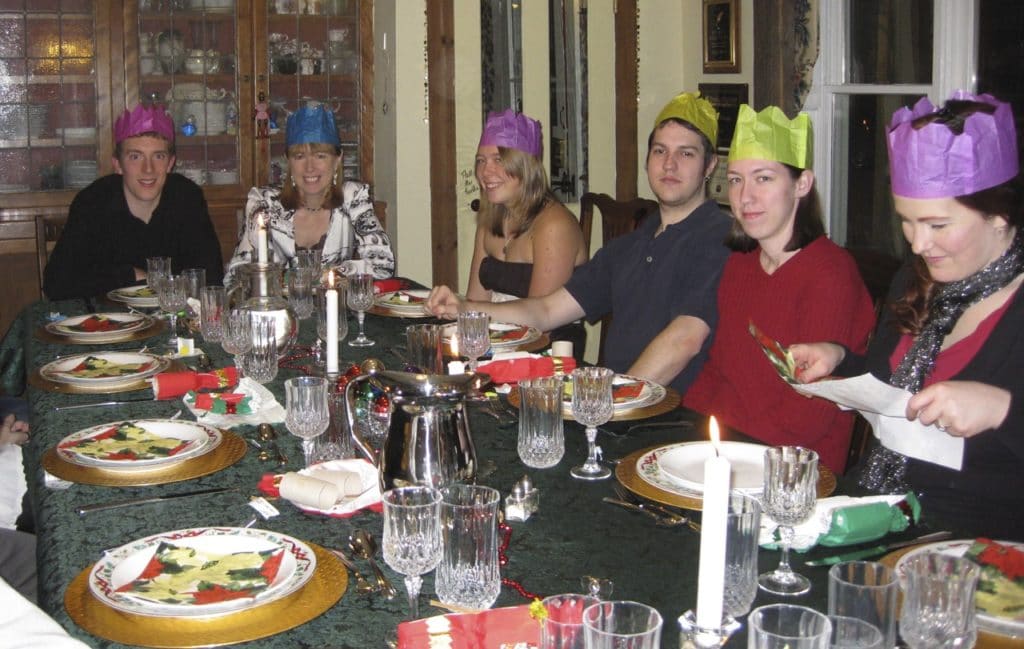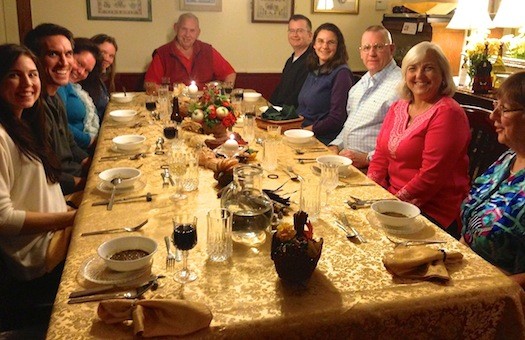 Christmas in the Green Mountains! Early risers may start the day with a cup of Vermont roasted coffee or rich, creamy hot chocolate and a scrumptious Christmas Day Breakfast Buffet. In the evening we will serve a Family Style Christmas Dinner, which may include rustic butternut squash soup, followed by baked ham with fixings like sweet kale salad, carrots and parsnips, brussel sprouts with almonds, smashed potatoes and Quinoa with cranberries and walnuts.  We will finish with traditional Scottish Desserts. (Details may vary a bit each year.)
Your private dinner for 6 or more resident guests is available at the B&B upon request with at least 48 hours notice. This dinner option is not available during foliage and holiday periods.
Blog Posts about our Vermont Bed and Breakfast in Warren VT