There are a few places in the area to try the whiskey, rum, and brandy crafted by Mad River Distillers, the premier local spirits producer of the Mad River Valley. The current brand line consists of two flagship whiskies, three limited-release whiskey offerings, two cocktail grade rums and three aged rums, and a delicious apple brandy. All of these spirits are made with organic, non-GMO, and fair-trade ingredients, and the entire distilling process takes place at the facility in Warren, Vermont.
As a guest at our Vermont Bed and Breakfast, you'll be in the ideal location to experience locally made products like the spirits from Mad River Distillers. Our proximity to farms, country stores, and small family-owned businesses only enhances your experience in the Mad River Valley. At our Inn, we love to feature these local options whenever possible in our bountiful breakfast service, and you'll notice these touches throughout your stay. We host our morning meal in our spacious and comfortable dining room beginning at 8:30 am, where the coffee is always hot and the treats homemade.
Today, take a moment to start planning your next getaway to Vermont and book your stay at West Hill House B&B!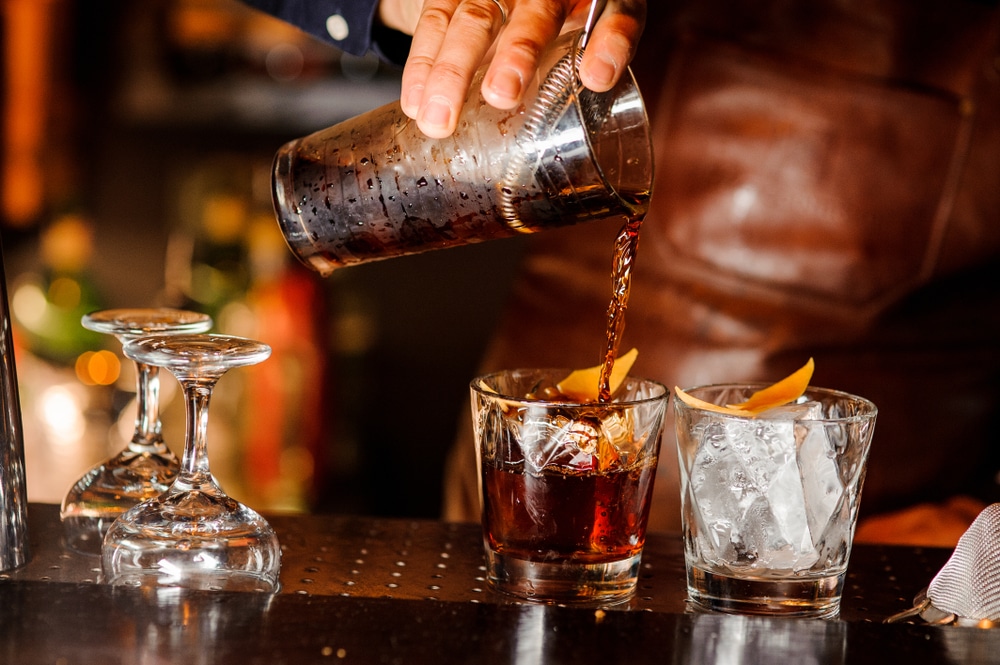 Head to Mad River Distillers for a Tour and Tasting
As a guest at our Inn, you'll find the nearest outpost for a Mad River Distillers tasting located in Waitsfield at the Mad River Taste Place—a specialty grocery store with a curated selection of Vermont products. Here, you'll be able to sip through the whiskey, rum, and brandy from Mad River Distillers and pick up a bottle for your home bar. Mad River Taste Place also stocks the shelves with local maple syrup, housewares, and gift ideas. In the cold case, you'll find a lovely selection of local meats and cheeses as well.
If a distillery tour is what you're hoping for, Mad River Distillers offers these by appointment only at the Warren location not far from our B&B. A visit to the distillery lasts approximately 45 minutes for an educational look behind the scenes and includes samples of the award-winning spirits. They ask that guests email ahead of time to info@madriverdistillers.com with their party size and preferred date—they can rarely accommodate same-day requests. We're always happy to help with reservations, so let us know ahead of time if we can set up activities like a distillery tour for you.
For those with a propensity for fine spirits, you'll be pleasantly surprised by our Quaich Single Malt Scotch Bar at our Vermont Bed and Breakfast. Quaich is a traditional Scottish drinking vessel, and it's a custom to offer guests a welcome or farewell quaff. We've continued this tradition at our B&B and truly enjoy sharing these tremendous single-malt scotches with our guests. We also offer a tasting including four pours for you to try these scotches side by side, which is best enjoyed when you're in the for the night!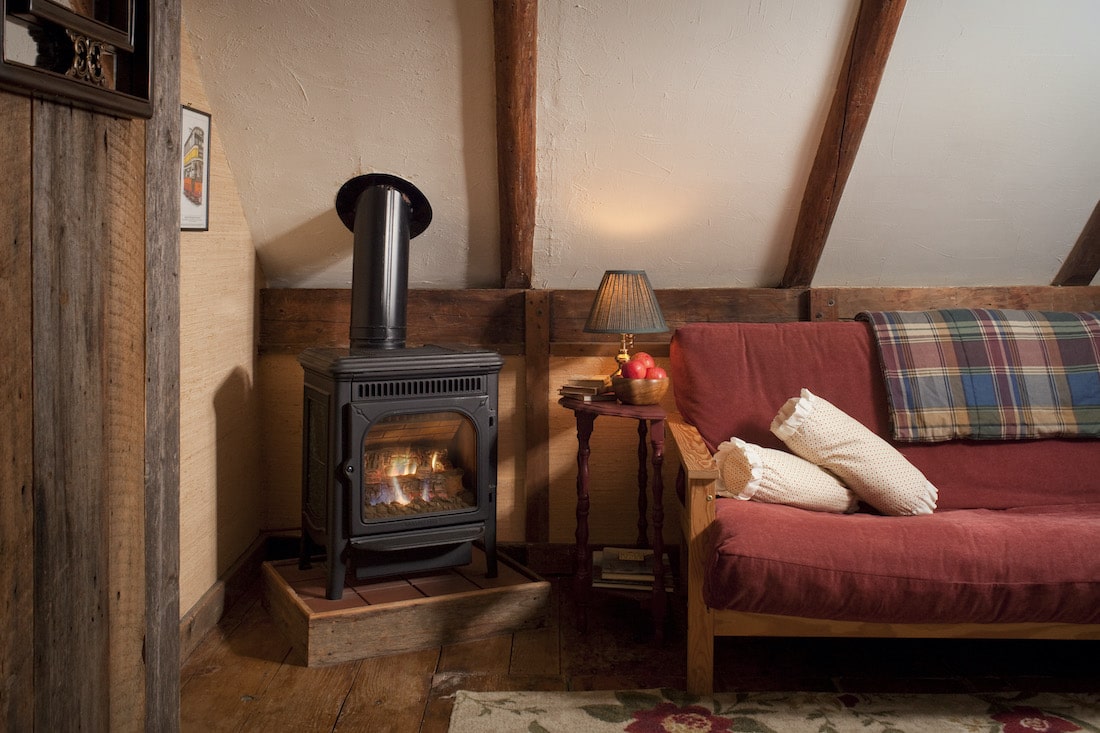 Romantic and Cozy Rooms at our Vermont B&B
After a tour and tasting at Mad River Distillers, there's no better place to come home to than our cozy and welcoming Vermont Bed and Breakfast. The Highland Room (pictured above) is an exceptionally comfortable room for a romantic getaway. The Scottish decor is a tribute to Innkeeper Peter's heritage and homeland. The tartan bedspread and bagpipes on the wall show that every detail is purposeful to the atmosphere.
You'll access this room by a private spiral staircase and feel the warmth from the old barn-board walls and exposed hand-hewn rafters calling back to a quaint highland cottage. The en suite bathroom is all about relaxation with a deep jetted tub and shower and a beautiful brass sink. For those who partake in a single-malt scotch tasting, the Highland Room brings your stay full circle, a little piece of Scottland in Vermont's Mad River Valley.