The Green Mountain State is home to more than 45 cheesemakers, and a design-your-own tour of the Vermont Cheese Trail is an excellent way to visit these traditional dairy farms—the majority of which are members of the VCT. You'll find cheeses made from sheep, goats, and different cow breeds. And these cheesemakers create anything from cheddars and blues to hard-aged and creamy varieties.
This organization was founded more than 20 years ago to support and nurture the area's farmers. Cheesemaking is an ancient art that many feel should be preserved, and there's an importance placed on proper education for the best products. The Vermont Cheese Trail is a way to help promote and foster a community for these cheesemakers and the best way for visitors to indulge in this fantastic handmade Fromage.
You'll find a comprehensive Vermont Cheese Trail map to help plan your route, and thankfully, our Warren Bed and Breakfast is near a few of these lovely dairy farms. While some may be a bit of a drive, it's as scenic as it gets with historic covered bridges, lush forested mountains, and hidden waterfalls along the roadside. Also do call or email ahead to each cheesemaker that you plan to visit to check their opening days and times.
Join us in the Mad River Valley and book your next stay today!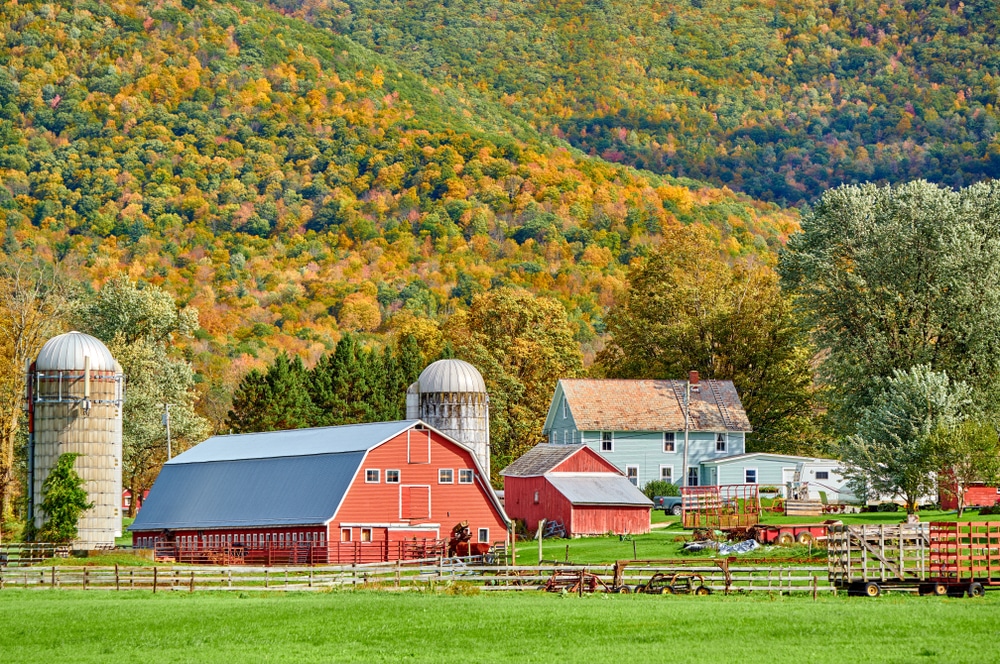 Hit the Vermont Cheese Trail for Tastings
The state of Vermont is ranked in the top ten for most yearly cheese production in the United States. So it's only fitting that your vacation here should include a trip along the Vermont Cheese Trail. There's something special about the cheese produced on these charming farms, and you really have to taste it to understand.
Here are the four best cheeemaking stops on the Vermont Cheese Trail near our Warren B&B:
As always, please ask our knowledgable innkeepers for the best tips and routes for exploring the Vermont Cheese Trail! You'll find that at the West Hill House B&B, we use some of these local products in our morning breakfast service as well.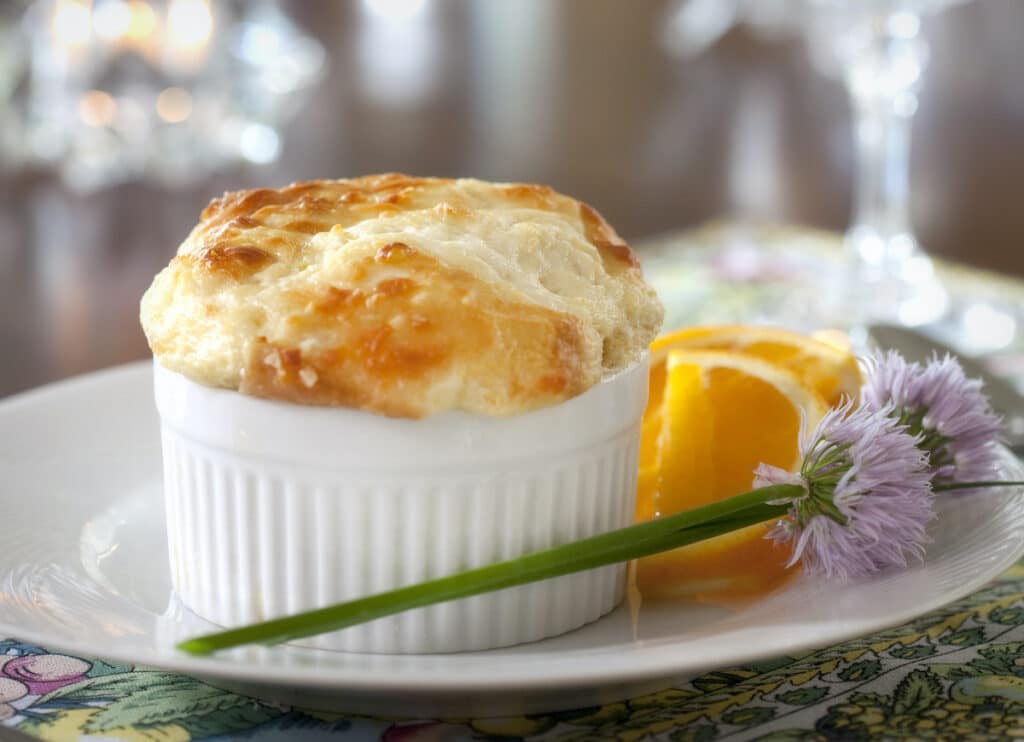 One of the best things about staying at our Warren Inn is our home-cooked breakfast with local ingredients and some of the best cheese in Vermont. Join us each morning of your stay at our communal dining table. Breakfast is served at 8:30 am, with hot coffee ready by 7 am. (During the ski season, breakfast is at 8:00 am). On winter weekends, we offer a light breakfast at 7:15 for skiers looking to hit the slopes early.
Luxury Lodging at our Charming Vermont B&B
Arriving at the West Hill House B&B is welcoming and warm. With more than 650 five-star reviews on Trip Advisor, sometimes the best way to know what to expect is to hear it from a previous guest:
"From the moment we arrived, my husband and I felt pampered and cared for at the West Hill House B&B. Susan and Peter were wonderful hosts and went out of their way to create the perfect retreat we were hoping for. Our room (the Mountain Room) was clean and full of character. The bed was exceptionally comfortable, and the large jacuzzi tub invited blissful relaxation."
–Amanda W, April 6th, 2022 
We couldn't have said it better ourselves! Head on over to our booking calendar and reserve your next stay today!