The Mad River Valley
A Mad River Valley getaway is an experience like none other.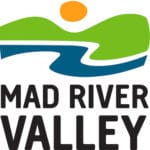 There are a multitude of Things to Do and experience in this unique part of Vermont during all seasons of the year and the Event Calendar has up to date information about many of the specific events taking place.
Also you will find lots of guidance for planning your Mad River Valley getaway by watching the video. It was many months in the making, with a cast from all over the valley plus visitors, and from watching it you will realize why those who live here are passionate about the valley, and why those who don't can't wait for their next visit! Enjoy, it runs about 20 minutes, and there is a neat encore after the credits!