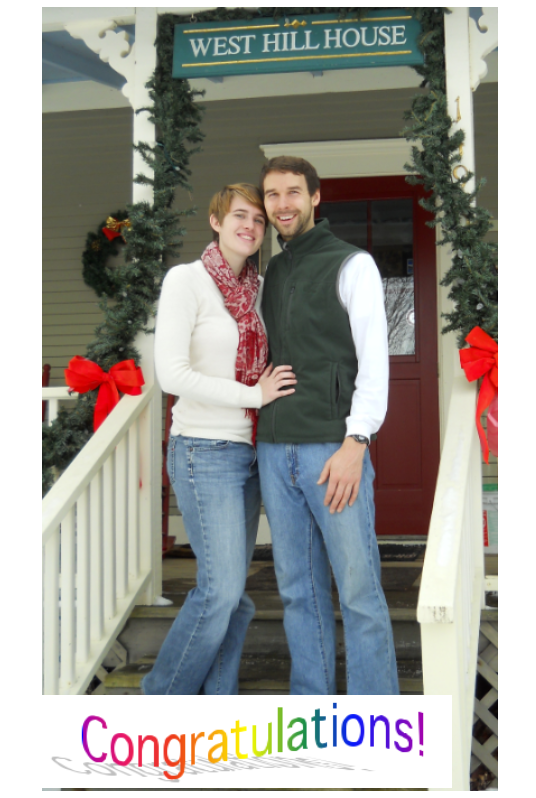 Look who just got engaged at West Hill House.
Kathryn and Peter visited us in the spring and came back during the Christmas holidays for some R & R – Relaxation and a Ring!
"Your bed and breakfast is so relaxing and enjoyable and I'm so glad that we were able to have it as our engagement location. I can't imagine anywhere else where I would have done it and Kathryn thought it was perfect. We can't wait to come back again."
Thanks Peter and Kathryn, we loved having you here and look forward to your next visit.