Today on our Sap-bucket list we highlight the Stetson Hollow Trail and Falls. A perfect activity for a hot summer day in the Mad River Valley, the tree shaded Stetson Hollow trail follows along the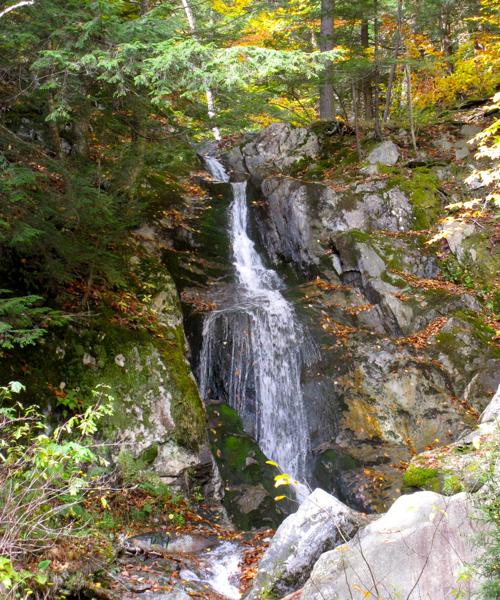 Stetson Brook and is an easy 1.2 mile hike.  Take your camera – there is some gorgeous scenery on this 45 minutes hike to the falls.
At the head of the trail you will be treated with the sight of a 40 foot 'horsetail' falls. A seasonal falls, spring and fall are when the water is most abundant however during other times of year this is still a lovely trail. While the water is cooling, swimming is not permitted.
Heading south from the town of Warren, Stetson Hollow Road is on the right 2.2 miles from the Lincoln Gap/Rte 100 intersection. It looks like you are  driving into someone's yard and actually you are (please respect their privacy) but keep going, you're on the right track to the start of the trail and a bit  farther along is space for parking.
Have fun and keep cool.