In Vermont, it's not uncommon for the small villages that pepper the countryside to have a local gathering place, and ours is known as the Warren Store. Traditionally, these shops have provisions and goods for stocking your pantry but often serve as so much more: a place where the community comes together. We happen to be very lucky because our general store also has a spectacular deli, bakery, and lovely area to interact with others.
The mystique of the rural town store enthralls those from bigger cities. These wholesome general stores are often referred to as "the heart" of each village. And while many have had to evolve to compete with online ordering and supermarkets, there are examples like the Warren Store that thrive with small-town charm, and they keep busy with locals and visitors alike.
As a guest at our Vermont Bed and Breakfast, you'll be only a matter of minutes from the Warren Store. We suggest a stop here to all of our overnight guests, and more often than not, they go multiple times during their stay. As Innkeepers, we love to make personalized recommendations for our visitors, and we're always happy to arrange reservations for you as well. Head over to our availability calendar and book today!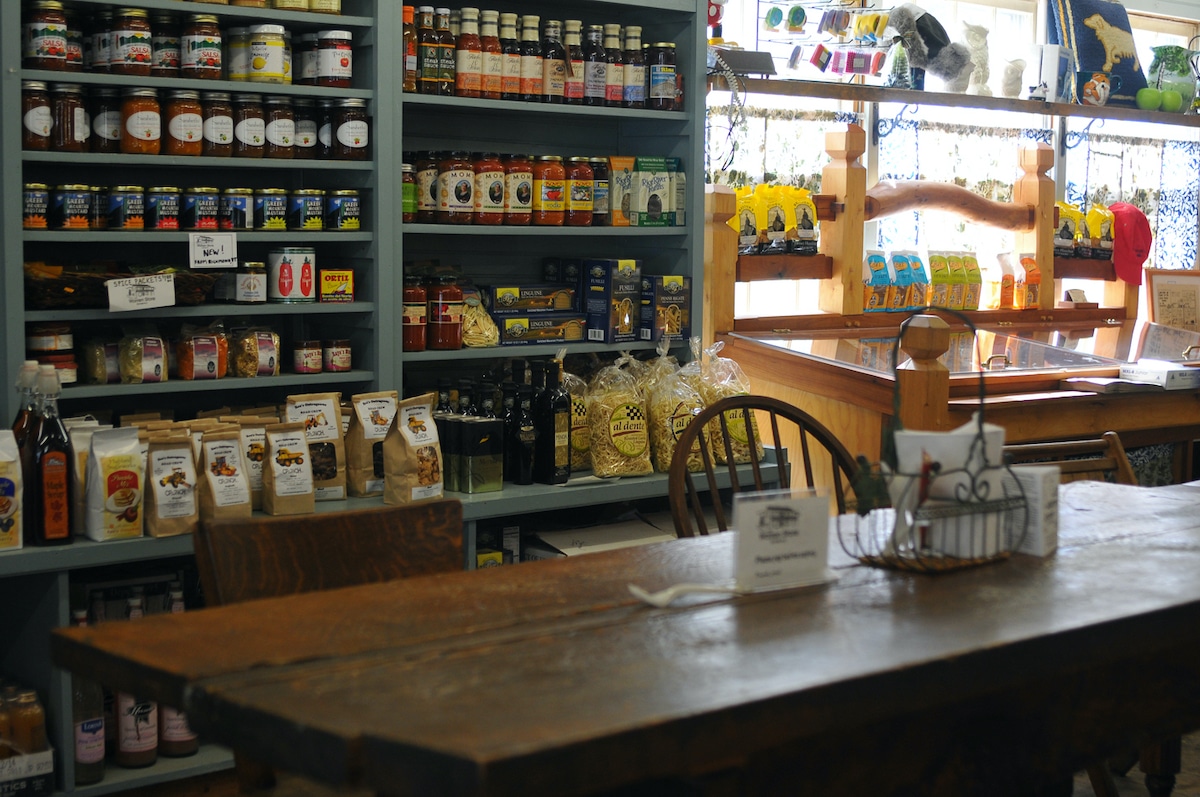 Find Local Goods at the Warren Store near our B&B
From maple syrup and fruit preserves to made-to-order sandwiches and pie, the Warren Store has it all. No matter the time of day, you'll experience a warm welcome as you walk through the door. Here are a few things to know about this eclectic country shop before you go.
The history of the Warren Store dates back to 1970 when Carol Lippincott made up her mind to covert an old hardware store into a hub of hospitality and local goods. The building itself is perched just above the beautiful Mad River. Visitors can take their lunch to this pocket park in the warmer months and dine outside. While inside, you'll find a cozy woodstove perfect for the chillier seasons.
There's a phenomenal selection of pantry provisions here, from maple syrup, local Vermont cheeses, and wine to dry goods and a massive selection of tasty snacks and treats. It's always fun to bring local goods home, and this is an excellent place to stock up.
The smells of freshly baked bread welcome you to the deli at the Warren Store. Here you'll find some of the best sandwiches in the entire Green Mountain state! The #6 is the most popular choice: roasted turkey, red onion, lettuce, and cranberry mayo, all served on their signature house-made bread. The menu also offers crisp salads, soups, and other grab-and-go items.
The upstairs area of the Warren Store (which used to hold community dances) is full of unexpected finds and treasures. You'll find locally made jewelry, men's and women's apparel, and a fantastic collection of toys for the little ones. It's a great place to buy souvenirs or keepsakes from your trip to Vermont.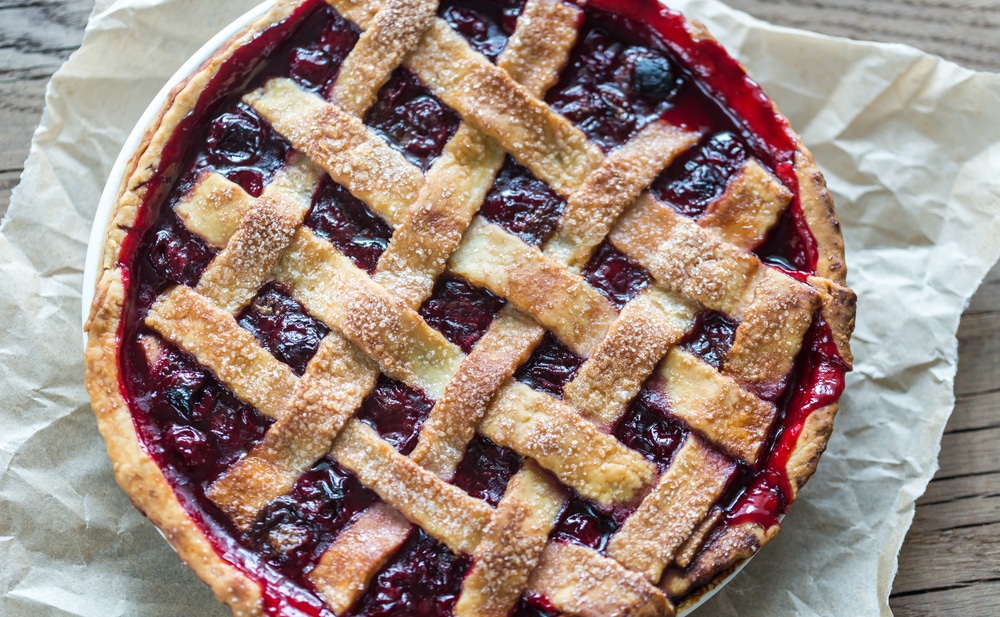 The bakery at the Warren Store is located just behind the shop, where they whip up cupcakes, pies, pastries, and cookies. King Arthur's Flour and Cabot Creamery butter are house staples. They even make custom cakes, so if perhaps you're planning a wedding at our Bed and Breakfast, this might be a great place to order!
One of the local legends in the craft beer world got its start at the Warren Store. Brewer Sean Lawson, who now owns Lawson's Finest Liquids, sold his coveted 22oz bottles of his Vermont ale here. Folks from all around New England would line up for the Thursday morning deliveries. It created quite the media buzz, and the store continues to have an excellent beer selection to this day.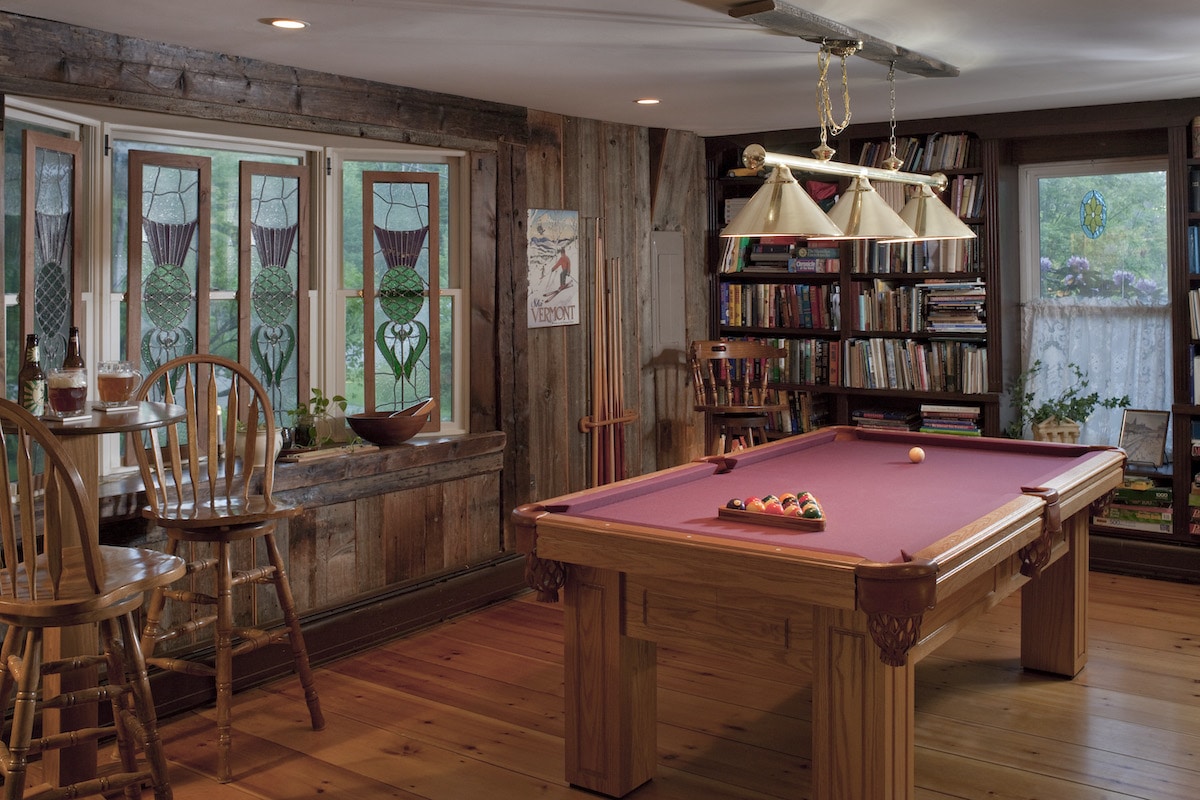 Places to Relax and Unwind at our Vermont Inn
Our cozy Warren Bed and Breakfast offers you a quintessentially New England vacation. Nestled in the rural countryside of Vermont's Mad River Valley, our nine beautiful acres on a quiet country road is the ideal space to call your home away from home. Set back from the hustle and bustle, we're also not far from fun activities like the Warren Store or the Sugarbush Resort.
Our nine cozy and amenity-rich guest rooms, warm and welcoming shared spaces, and lush outdoor space all set the atmosphere for relaxation. Enjoy stories and recommendations from our Innkeepers, hearty breakfasts each morning of your stay, and everything you could need to enjoy the absolute best Vermont Getaway. We can't wait to host you; book your next stay today!